2018: Goodbye NYC, Hello New Zealand!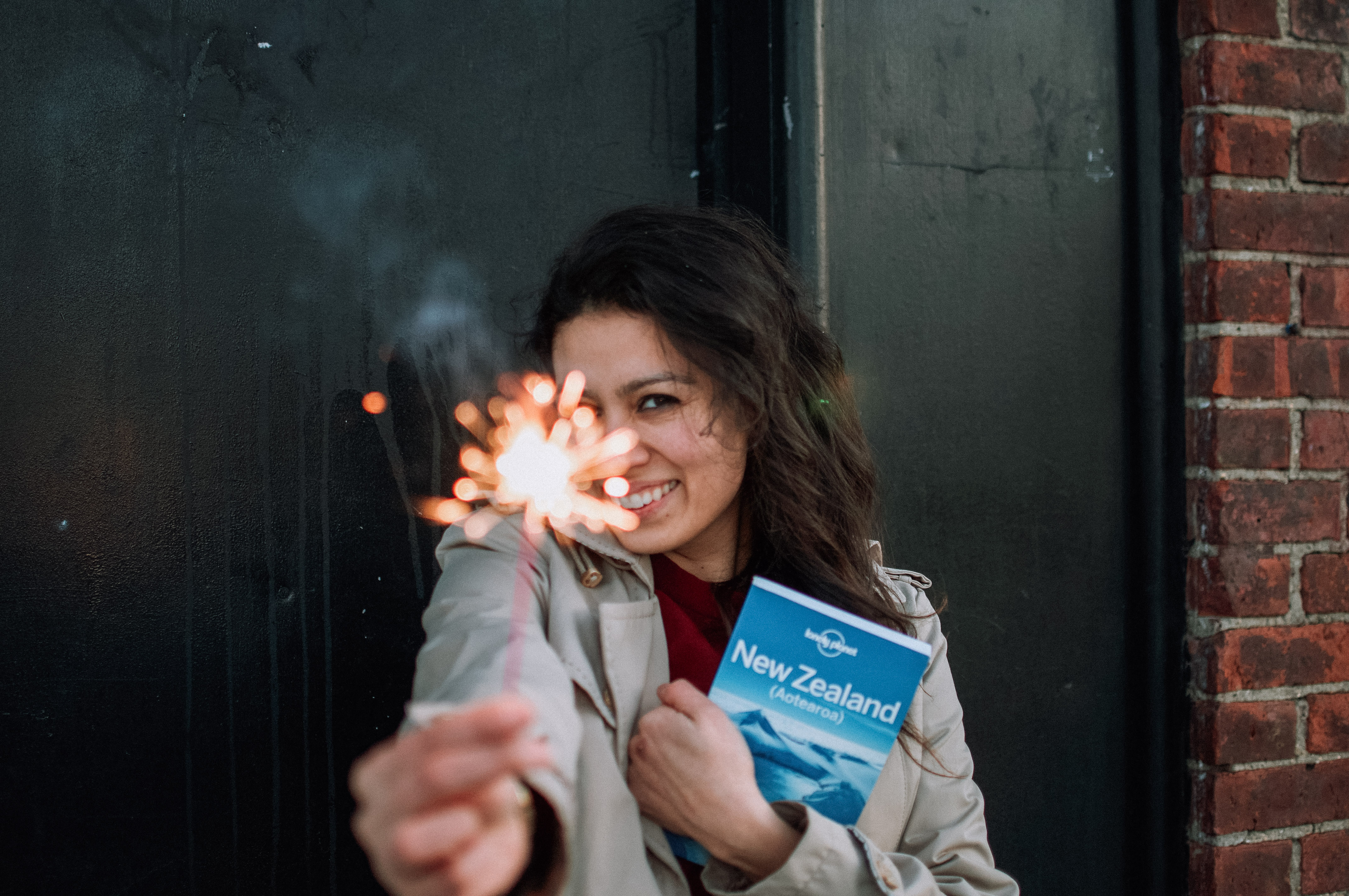 …and I don't mean it just as a vacation. Family & friends, it is with great excitement and joy that we share with you all that we are leaving everything we know about NYC behind and heading off on an adventure abroad for the year!
We are moving to New Zealand!!
There have been so many factors that played into our decision: one of them was attending a Tony Robbins seminar (that post coming next!), another was experiencing the beautiful culture in Denmark last summer (gosh, I love that bicycle life), and another was that, frankly, I have been left feeling a little uninspired by NYC lately. Nothing against the concrete jungle, but maybe that's my problem: too much concrete.
I don't know if I ever shared this, but there were two times in my life that I literally sobbed on the plane as we took off: once was when I wheeled up from France after studying abroad there (oh, the tears!), and second was when we left Denmark (how could I live without all the pastries and that bike life?!). I started noticing a pattern and it drew up a concern for me: why was I crying so hard? And what was it about those countries that made me want to stay forever?
In my efforts to understand myself, it was clear that those other places (and travel in general), always filled a void of unpredictability, new adventures and new customs/cultures. When I landed, it was like a game of strategy in which you must survive, learn the rules and get excited about all the different things happening around you. I know NYC is a giant melting pot, but having been born and raised here, it all has just started to feel and become a little, well, predictable. I already know we are all celebrating the fourth of July no matter what state in the country I am in. And while I love traveling around the country (the USA is beautiful), I am seeking something more.
It occured to me that in order for me to continue to grow, continue to be inspired and continue to love deeper, I need to get out. NYC, USA, it's not you, it's me; we need a break. You will always be my home, but I feel that distance will make the heart grow fonder. You give such great opportunities that I have yet to be thankful for. The opportunities are endless and you can be whoever you want to be; yet, I'm not grabbing anything by the horns.
So why New Zealand? Well, why the heck not?!
xx,