Your Weekend Guide to the Catskills, NY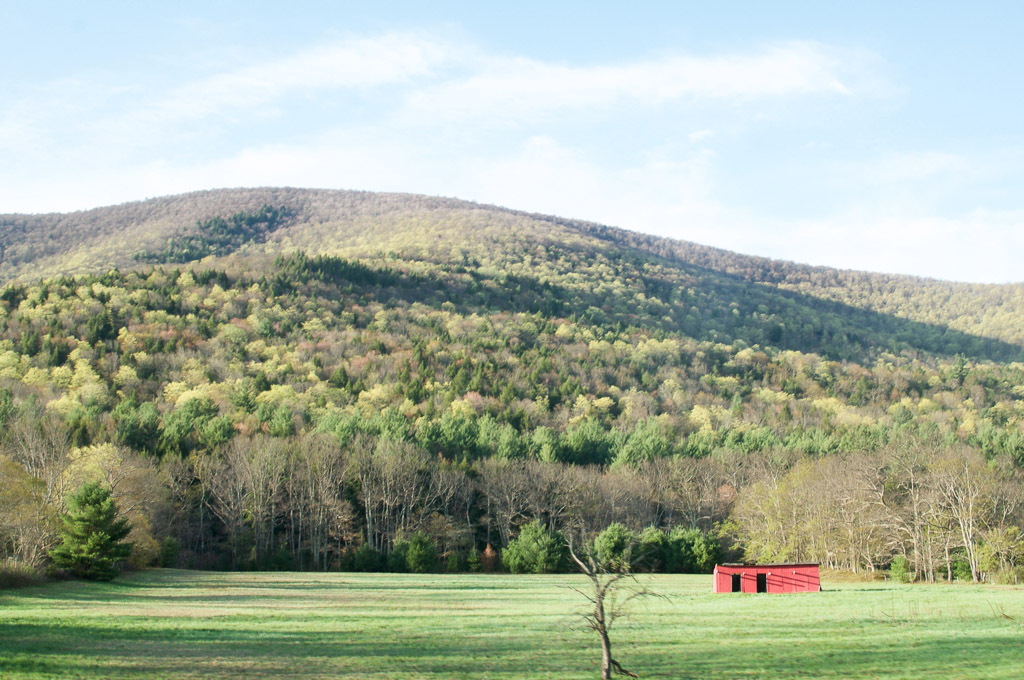 Looking for a weekend of R&R, maybe a little adventure thrown in there, too? If you said 'yes,' I'd like to welcome you to the Catskills in New York! Now, the Catskills is actually quite huge, so I've narrowed it down to the Phoenicia, Hunter, Tannersville and Saugerties area. Ambitious, I know ;).
Coming out of the colder winter months in NYC, we have been itching for some warmer weather to go out and enjoy some nature up in the mountains and really enjoy being 'al fresco.' For our latest getaway, we retreated up to the Catskills in NY (about a 3-hour drive from Queens) and, while having no cellular service for a few days initially freaked me out, it was the detox and quality of life that I actually have been in desperate need of for a while now.
This guide includes things on our itinerary for a weekend away, but please feel free to take the spots that intrigue you the most and make your own itinerary! Everyone is different and you may want to do more of one thing than another; the choice is yours! The Catskills are even great for a daytrip, too (we've done it! :)).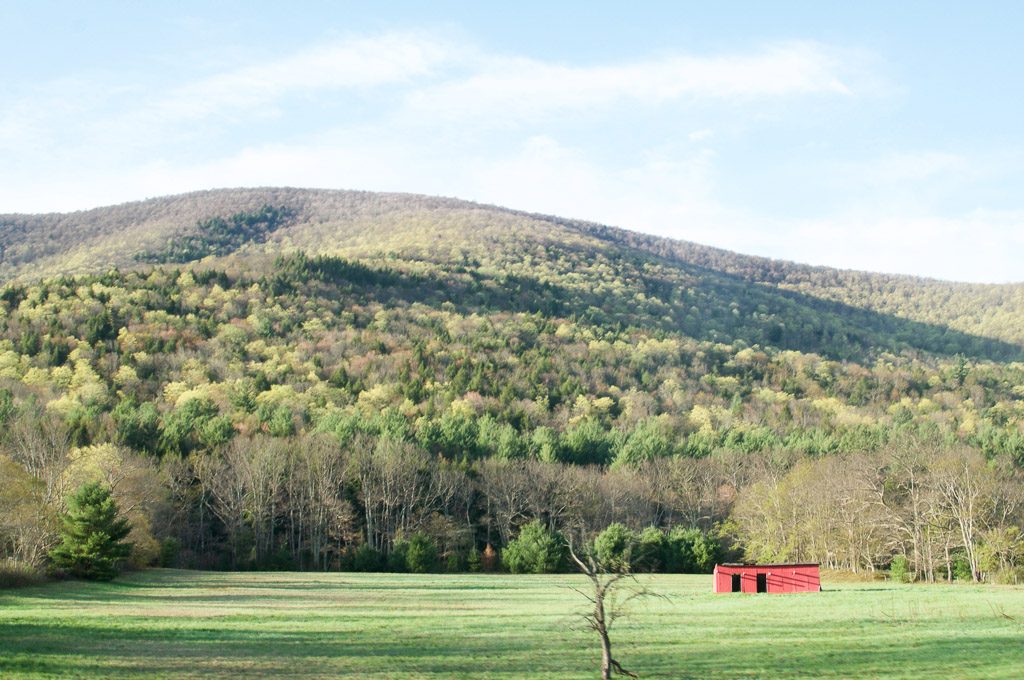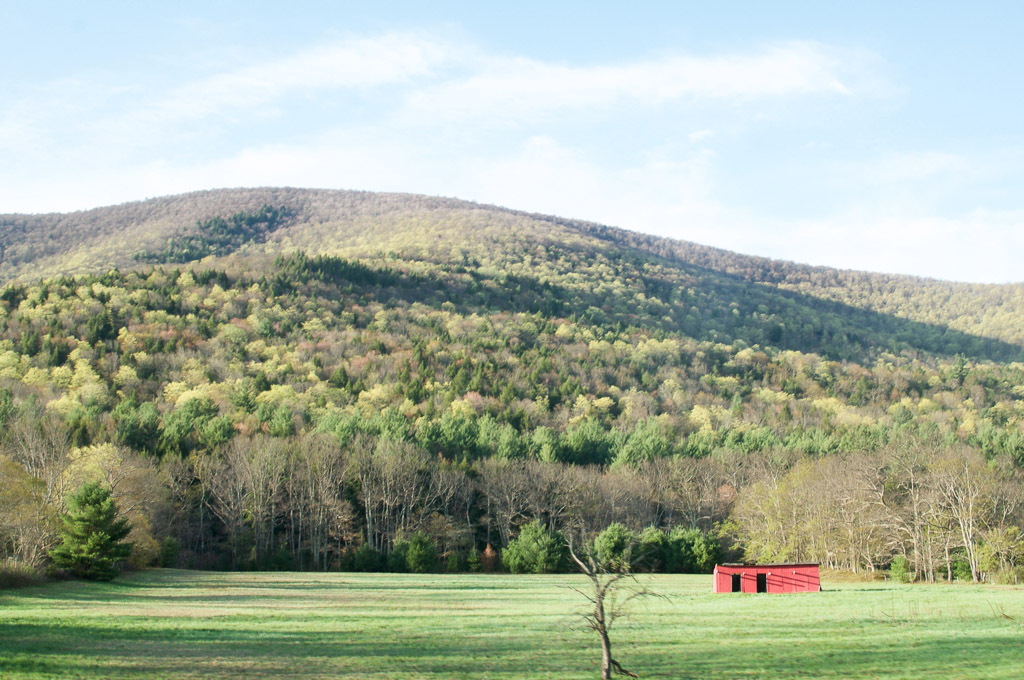 WHERE TO STAY
With so many places to stay in the Catskills, The Emerson is a unique and special find. Named after the famous poet Ralph Waldo Emerson, the resort is committed to delivering what Emerson himself believed in: that nature is part of man and that we must harness its restorative properties. Their walls tell stories through unique, beautiful art, including quotes from Emerson himself. Not only are they inspired by nature, but they are committed to preserving the environment by being a model for future sustainable hotel development.
In our search, we were looking for a place that would offer a relaxing setting, was close to a body of water, had a great view of the mountains and provided amenities that would make our stay that much more comfortable for a truly relaxing weekend away. The Emerson Resort & Spa was so gracious in hosting us and it worked out wonderfully because their location in the Catskills is central enough to enjoy activities nearby but also nestled far enough to make you feel like you're really on a true escape. The property itself, though, holds so much to discover. Ask the super friendly and very knowledgeable front desk to help you book a beginner's guide to fishing, how to pitch a tent, where to find a local trail that fits your experience or ask what time the bonfire starts! It is perfect for anyone looking to get away; whether you're flying solo, coming with a friend, or bringing your family on up, you will be sure to enjoy your time here (shall I mention that even some celebrities have stayed with the resort in the past year?).
Year-round, they offer great savings packages that will be sure to peak many interests– from babymoons, fly fishing, a girl's getaway to even a mushroom walk! What I love the most about this hotel, beyond their super comfortable rooms, is that they are truly committed to making the property such a valuable experience. They have a shopping village attached where you can get some local Catskills-made goods, like Ginger Tonic (LOVE and perfect for keeping that immune system up and at 'em!), clothing, home décor, gifts for the kids, and much more. Originally, there was a dairy barn silo located on the property and, instead of knocking it down, they turned it into the world's largest kaleidoscope where you can enter and watch a show. Looking into summer, they are creating seating around the Esopus Creek where a brick oven will be installed and fresh pizza will be made as you watch the sun set. Magical? Yes!
Comfortable rooms; ours featured an air-jet tub (LOVE!), a swiss rain shower, a king-size bed, and a fireplace to keep you warm.

Enjoy breakfast at the property's onsite restaurant, Woodnotes

Feel the morning sun kiss your cheeks as it rises while on your balcony
There is so much more that the resort has to offer (gym, sauna, pool, etc.), but what makes them even more special (in my eyes) is that they encourage you to come in, even if you aren't an overnight guest, and take advantage of some of their facilities and services! Bring up your laptop and go into their beautiful study and enjoy free wifi while you sip on a cocktail from the Woodnotes Grill. By the way, their bar has master mixologists so ask the bartender to make you something special ;).
Schedule a massage or enjoy a mani-pedi– either way, you will walk into the spa and instantly feel relaxed. All in all, it was a great experience and can't recommend it enough!

WHERE TO EAT
Quality over quantity; while the restaurant scene may not be as plentiful as back in a big, metropolitan city like NYC, the food is so delicious, you could totally go back and eat at the same restaurants again and again if you wanted to! Below you will find some of our picks:
Tavern 214: Farm-to-Table with American Fare. They are open late which makes it convenient if you're out exploring and need to freshen up before dinner. Try their famous mac & cheeses or pesto chicken sandwich!
Woodnotes Grille: The restaurant is beautiful and spacious, with a warm feeling for breakfast and special lights that make you feel like you're dining under the stars at night. Attached to the Emerson Resort & Spa, the food is made with locally-sourced ingredients and has an outdoor patio for seating, overlooking the Esopus Creek.
Mama's Boy Catskills: While we didn't get a chance to eat here, I heard that Mama's Boy Burgers was labeled as 'the Shake Shack of the Catskills.' They also have Mama's Boy Pizza! And ice cream. My husband's inner child rejoices :D.
Tinker Taco Lab: Delicious tacos! These guys are always trying new creations, while serving the good ol' traditional ones, too. Grab a few tacos with a drink and head on outside to dine al fresco — my favorite way!
Phoenicia Diner: This diner was built out in Long Island, New York, picked up, and placed in the middle of route 28- nifty, right? We've been coming here for years and recently it's gained quite the popularity. I always, always, always get their tortilla soup as it's the best I've ever had. Expect a wait time for seating, but they have a cute little bar attached that allows you to sip while you wait :).
Sweet Sue's: As you may know, my husband is quite the food critic. But, for the first time in french toast history, I heard him say "there is just no way to improve this, it's perfect, absolutely perfect." He, my friends, was referring to their pecan crusted french toast. I loved their goat cheese omelette and Sue's got quite the variety of pancakes to offer. Get here early as crowds can start to gather. Bon appétit!
Maggie's Krooked Café: First off, let me start by saying that Maggie is so fun and has a personality that is so contagious! We had the pleasure of meeting her and learning that she is originally from Brooklyn (Brooklyn in the house!). She is very passionate about her craft and you can tell with your first bite! The love she pours into her food and making people feel welcome is wonderful to see. It's in the cute "Dr. Seuss-like" town of Tannersville. I had the best veggie burger with curried potatoes ever and Massimo, my husband, had her grits that he just couldn't get enough of! The café is also unique that the floor is uneven, giving it its name and charm!! Try her baked goods – they all looked amazing.
WHAT TO DO
GETTING IN TOUCH WITH NATURE
Kaaterskills Falls: Allow 2 hours for this scenic hike. Parking is at an overlook and you'll need to (safely) walk on the side of the road to get to the start of the hike, but it is absolutely beautiful. It starts out steep with some rock climbing, but then it gets pretty flat. The waterfall is the tallest in NY state and as you approach it, I hope it leaves you in a moment of awe and bliss as it did for me; truly humbling.
Kaaterskills Falls Viewing Platform: Alternatively, if you don't feel like hiking, you can drive to the top, park your car, take a 5-10 minute walk (follow the signs!) and you will reach the beautiful Kaaterskill Falls overlook that not only shows you the waterfall from above, but also gives you a beautiful view of the mountains.
North/South Lakes: I am so happy that the lovely staff at the Emerson recommended this to us! It was quite the beautiful experience to walk alongside the lakes and just sit and be thankful for life! Rent a kayak, canoe or paddle boat and enjoy the beauty abound.
TICKETED ACTIVITIES
The Town Tinker Tubes: Love tubes and a little bit of rapids (a.k.a. seeking a little adventure)? Then set sail on your tube as you go down the Esopus Creek, enjoying yourself getting bounced around a bit for a fun water adventure sure to bring you tons of laughter (at least, it would for me!). FYI: This isn't your regular lazy river ride. Open in the summer!
Bear Creek: Who doesn't like a little innocent game of mini golf once in a while? If you're looking for something with more movement, this place also offers horseback riding and other activities, too!
The Scenic Train Ride by Catskill Mountain Railroad is open year-round on select weekends (check the schedule!) and offers you the opportunity to ride in an open-air car (or you can go inside if you choose). We have done this train ride in the fall amongst the foliage and it was absolutely beautiful (bring a sweater, though).
RESTORE & RELAX
The Spa at the Emerson: The moment you walk in you feel instantly calm. Sip on mint water while you get your nails done or book a massage that will melt your stress away!
Catskills Yoga House: Take a moment to focus on yourself, your body, your breath. Your inner light will thank you.
SHOPPING & ADDITIONAL NOTES
Antique shop in Phoenicia or Tannersville.
New Brewery is open!
Check the events calendar for some neat weekends up ahead like the Cupcake Festival & BBQ Fest!
On your way back down, make sure to drive by the town of Saugerties and check out all the cute houses- I couldn't get enough!
xx,