The Best of Cold Spring, NY (Your Half-Day Guide)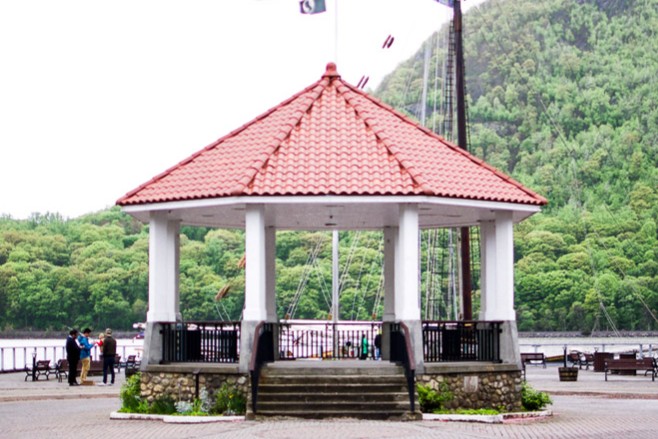 Not all trips have to be full day trips; even going out for just a half day is worthwhile, in my book. There's just something about disrupting what you're doing for a little while and then perhaps coming back to it. It's kind of like you're at school and you sneak out for 5 minutes to go to the 'bathroom'; that little pause is sometimes so worth it, right? Well, that's what I feel about half-day trips. And for our latest one we ventured out to Cold Spring, NY.
After having breakfast at home early in the morning and relaxing a bit, we decided to break our day a little, called my cousin Jonathan in Brooklyn, scooped him up, and chatted our way on up to Cold Spring.
It was about an hour and a half going up via car (Amtrak will get you there from Grand Central in about the same time) and we arrived a little hungry, so off to Hudson Hil's Café & Market we went. It prides itself on using quality, fresh & local ingredients from the Hudson Valley and has been rated very highly. The place is a little small, so please note that there may be a bit of a wait. When we went we waited for about 25 minutes, so make sure you control that hangry ;). And yes, I enjoyed my mimosa before my food arrived #keepingitreal. All in all, very yummy :).
MAIN STREET
We thought we would walk off some of the food we had by popping into all of the cute shops that caught our eyes on Main Street. Cold Spring is just such a cute little town to take a stroll in (even if it was raining!). From antiques to camping gear and more in between, here were a few of our faves:
ANTIQUES
There are so many antique shops in this village, that we actually went into almost all of them! We really wanted to see if there was a difference, and I'm happy to say that they each specialize in their own crafts. Whether it be furniture, toys, lighting or art, I feel that you're covered here and are sure to find a little something to bring back!
There was this one shop next to Bjiou that was operated by a husband and wife duo who have traveled the world and are both artists themselves. They have a great variety of things and actually love humor (as you can tell from the kitschy signs they have hanging around). I found a little glass tray that sits proudly in my bedroom!
GREAT GIFTS/FINDS
Cold Spring General:
Upon entering, the sweet scent of a hand-poured candle burning in all its sensory-driving glory welcomed us. Books, mats, Rifle Paper Co. products, candles and more! Be sure to check out the back where they stash some beverages. The cute shop supports American-made products and sells locally-made goods!
Old Souls:
We try to go camping at least once a year and this store had the cutest little things around. I even found something for pulling ticks off of your skin. Listen, when you find one on the back of your husband's neck one night in your tent, you get rid of that sucker!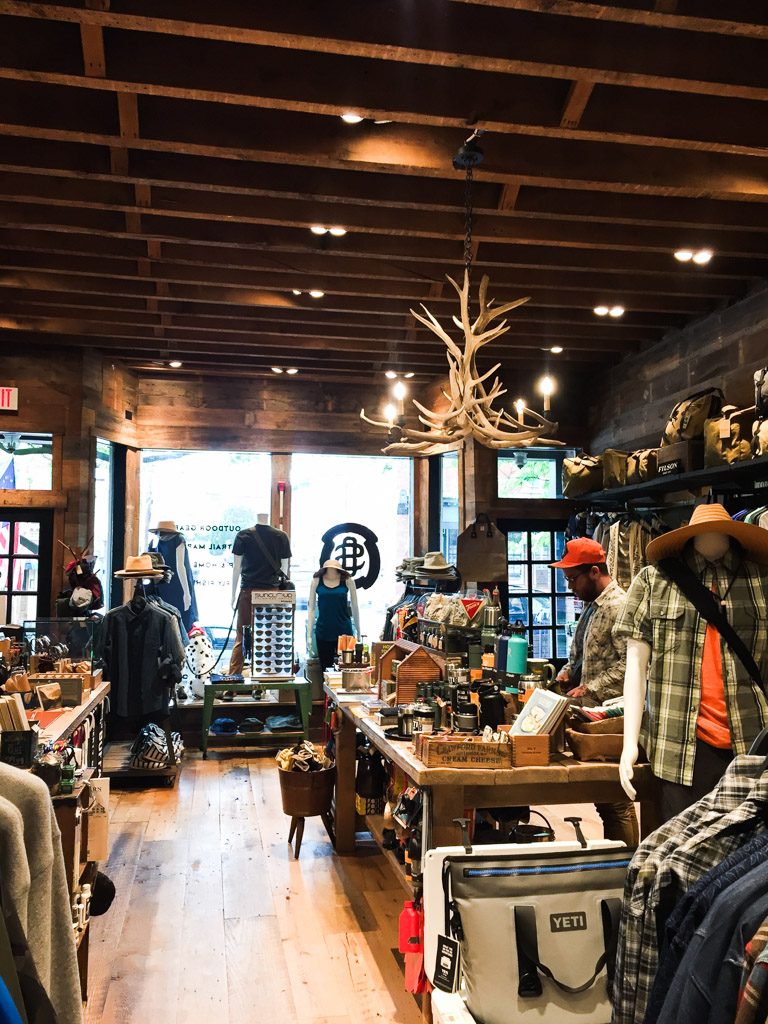 Cold Spring Apothecary:
They make their own batches of candles, teas, skin care cleansers, hair treatments and more! They even make some fresh hot chocolate in their little café inside. The place is so aesthetically clean and pleasing. I heard so much about their candles and, after smelling them, had to bring one back home. I ended up getting a Bergamot & Basil scented one from their kitchen collection, which helps cut the smell of strong foods in the kitchen! :).
MORE GOOD EATS
I'm sure all that poking your head around into the shops made you work up an appetite, right? Well, fear not! Head on down the little walkway and find yourself near Rincon Argentino, where empanadas, light sandwiches and delicious baked goods (caramel filled churros, anyone?) await! Alternatively, you could also go to the very popular MooMoo's Creamery and get a scoop of one of their homemade, specially crafted flavors. My husband got their Nutella flavor; I just had to take a baby taste of it (lactose intolerant and all), and let me say, it was de-lish! We ended up doing both places as a snack; I mean, when in Rome, right? ;).
EXTENDING YOUR STAY INTO A FULL DAY
If you are looking to do some activities on the water, Hudson River Expeditions has you covered. If we stayed for dinner, Le Bouchon is where we would have gone for some authentic French food– you know me, the francophile! ;). The West Point Foundry allows you to hike, take in some beautiful scenery and even gives you the opportunity to take your own tour to learn more about how it played a major part in the American Industrial Revolution.
Happy Wandering!
xx,