Fear of Flying: My Sudden, Unexpected Truth
End of July 4th week.
I remember that time last year very well.  I was in San Francisco with my husband watching the fireworks near the Golden Gate Bridge after driving up from San Diego and exploring all of what California had to offer.  It was the first time seeing the west coast and, inevitably, falling in love with it.  Before that, in May, we flew to the Bahamas for the weekend.  In February, we decided to spend some time in Boston and, prior to that, we went to México for our honeymoon.  I've flown to France numerous amounts of times (I've even lived there for a semester in college), traveled to other countries such as England, Spain, Germany, Italy, Switzerland, the Dominican Republic, Ecuador, and Canada (just to name a few).  I took plane rides quite often in my lifetime and felt very fortunate.  I was like a little kid who couldn't wait to see what was next, was super excited about it all, and day-dreamed about where the next adventure would take me.
Yes, I was quite the travel bug.  I always loved going out to experience new cultures and learn about what makes other countries special and unique (languages, especially, are what intrigue me the most!).
Enter the honest truth.  That trip to California (July 2013) was the last time I got on a plane.  One week after coming back home to NYC, I had my giant panic attack.  I no longer wanted to leave.  I didn't want to go anywhere far.  I wanted to stay home.  I became afraid.  And just like that, in an instant, I had a fear of flying.  How could it be that someone who loved the smell of airports, the rush of taking off, the excitement of some turbulence, and the eagerness to land and explore new territory was now so afraid of flying?
In November of last year, for my milestone birthday, I wanted to travel but was so afraid.  For my one-year wedding anniversary I wanted to get away, but terror struck again.  And, sadly, a few days after my birthday, my grandfather passed away…in another country (may he rest in peace).
When we heard the news that evening, everyone in my family gathered together, purchased plane tickets, and boarded a plane to the Caribbean the next day.  Everyone left.  That is, everyone but me.  I loved my grandfather so much and wanted to see him one last time, but I just couldn't get on a plane.  I was afraid of panicking, not having enough oxygen, fearing another terrible attack, and passing out.  If I was all the way up in the air and needed medical assistance, it would take a while to land and seek help.  It was better for me to stay grounded and have an ambulance take me to the nearest hospital ASAP (if I needed it).  I debated with myself: "Loren, you can do this, it's your grandfather, just suck it up" or "Loren, you are not ready yet, you don't know how to control your anxiety, you will just make things worse."  In the end, I didn't end up going.  And until this day it brings me to tears to think about how something like a fear can stop me from very important moments in life.  Another one on my list: my cousin is currently pregnant and is expecting her first baby girl down in Florida.  I want to go visit her so bad, but I am afraid of getting on that plane.  And while I would want to beat myself up, I don't.  Because it's OK to listen to your body and your mind.  It's about knowing that balance between knowing what you want to do and what you have to do.  And for me, I had to stay.  I had to continue on my slow moving road to recovery.
There have also been so many times that I have randomly broken down and just cried.  I cry because I want to feel my toes in the sand.  I want to go zip lining in Costa Rica.  I want to go on a Safari in South Africa. I want to travel to New Orleans and eat amazing food.  I want to be with family when they need me the most.  I want to be present at very important moments, be it sad or happy.  But I'm being held back.  By my own self.
I know that the fear of flying is common. In fact, there's a great percentage of Americans that cannot deal with it.  But, it was once something I loved to do.  I've always had a passion for it.  And it's something I want to continue doing.  I know not many people may care for it, and that's OK.  It's not for everyone.  But, if it's causing me to breakdown and cry, then it's saying something.  Something BIG, something LOUD, and something CLEAR.  It's something I love to do.  And I still love it.  From afar.
I made that trip to Washington, D.C. last month and broke down in the car sobbing because it was a big step for me.  This big panic attack last summer made me afraid to travel.  Afraid to leave NYC.  Even afraid to leave my apartment.  But because this is something so important to me, I am determined to work on getting back to where I was mentally in the past.  No, I will get there and be even better.  I think my next step may be an even longer car ride (more than 4 hours).  Maybe go to Canada.  I've always wanted to visit Montréal.  And then, maybe I'll continue to build courage and allow myself to finally fly.  It's all about baby steps, right?
FYI, I've been told that there are pills I can take while on a plane to calm myself down or knock myself straight to sleep.  Personally, I don't want that because I feel like it's a temporary relief for something that will always remain alive until you confront it.  I'm on a journey to be brave.  I am on a journey to confront myself, find myself, and love myself. My true self.  Naturally.
I can't believe that I look at planes like someone back in the 1600's would; how does that heavy thing fly?  Where are the aliens?  It may be funny to hear, but it's such a truth.  And it's such a sudden truth because I would have never imagined myself to be like this.  But, I think it's all about educating yourself.  Asking questions and finding out the answers.  If you do, there is no room for speculation.  You will not stress out about it.  All will be understandable.  I'm getting there, slowly but surely.  I have to stop crying about wanting to fly and just work on my confidence, and maybe, one day, I'll fly again.  I'm determined.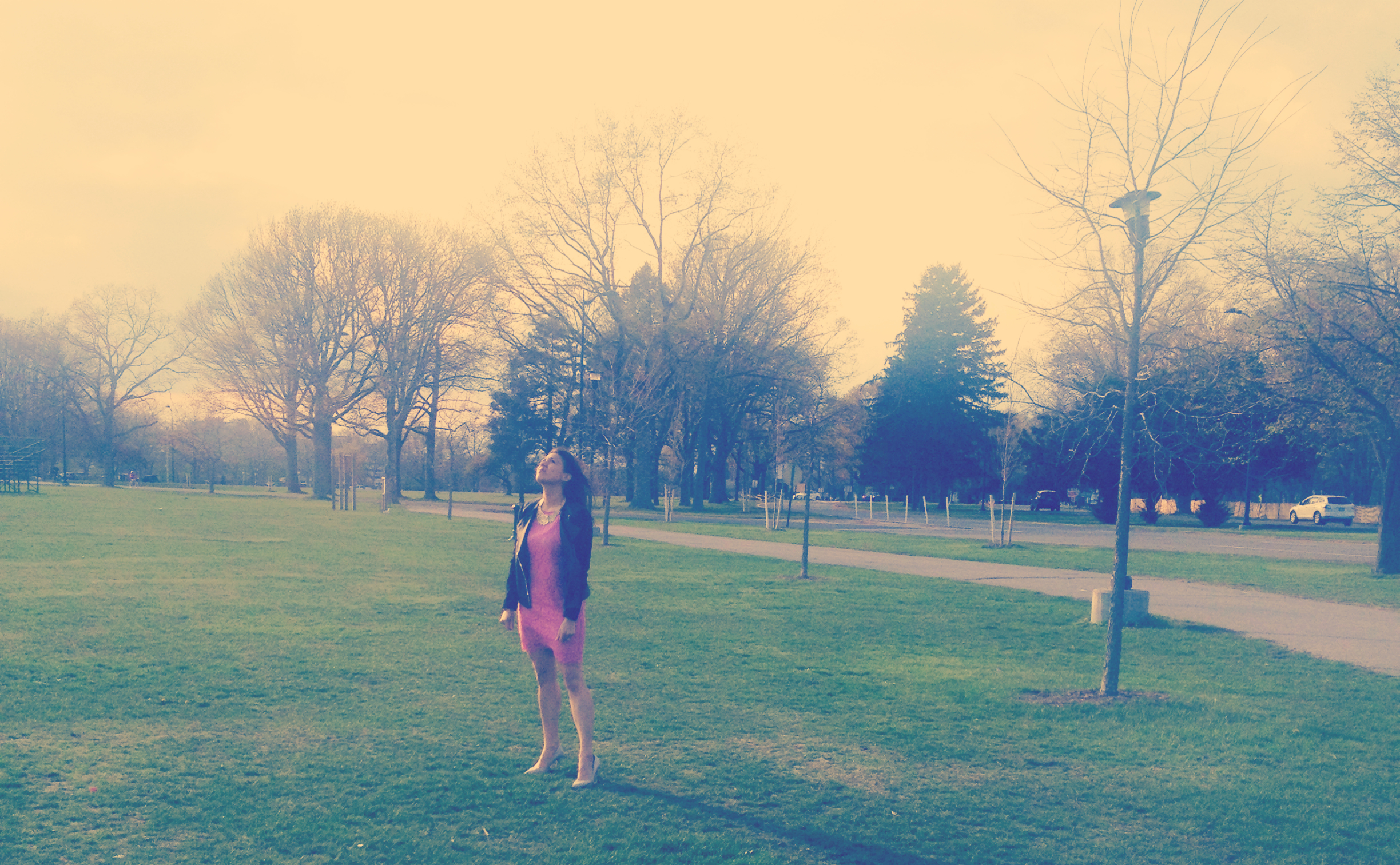 When I look up at the skies, I compare myself back to last summer. I do feel stronger than I was back then, but I know I'm not ready.  Not just yet.  But, when the day comes that I do fly (which I will definitely share on here, and obviously continue sharing my journey to get back on it), I know I will cry.  But they will be happy tears.  Ah, I am excited for that day.  But for now, I know what I have to do.  I have to wait.  Before I take it to the skies and fly, I have to take it by ground.  Isn't it funny, though, how something happens all of a sudden?  Never would I have imagined this; however, I do believe that everything happens for a reason.
I used to be the little travel bug that could.  I'm currently the little travel bug that can't.  But know that, one day, I'm the little travel bug that will.
Loren.
ps: If you have any tips or advice on how you successfully travel via air, I would love to hear them!  Please share in the comment box below :).