Your Vegan Food Guide: Charleston, South Carolina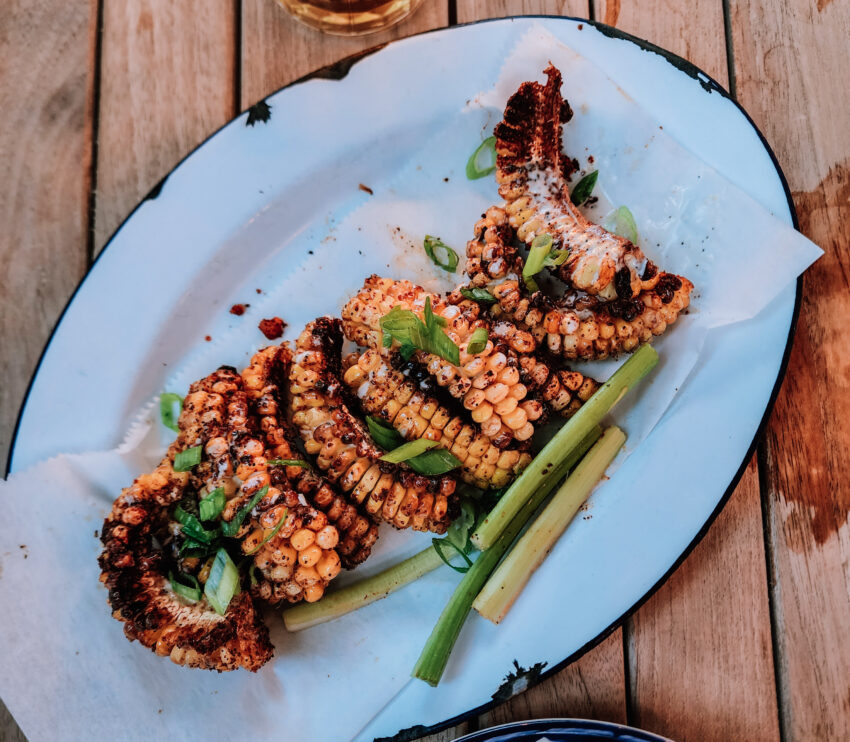 The last time I was in South Carolina was couple of years ago when I went to Beaufort (you can see that trip here!). At the time, I wasn't plant-based; but, I do remember lots of butter, seafood and, well, more butter. As you can imagine, I was a little worried on this recent weekend trip to Charleston, desperately hoping that finding plant-based foods wouldn't be as hard.
Lucky for me (and my fellow plant-based eaters!), it wasn't!
Here is where to eat plant-based/vegan in Charleston!
---
Walking into the Harbinger Cafe feels like you're walking into someone's little home, where you know the food offerings will be good and can't help but feel, well, at home. Grab a seasonal coffee, baked good or a one of their avocado toasts. I've tried many chai tea lattes throughout my travels and, I must say, Harbinger Cafe nailed it — definitely one of my favorites. Down the little corridor is some indoor seating or, if the weather is perfect, step out back into their outdoor seating area.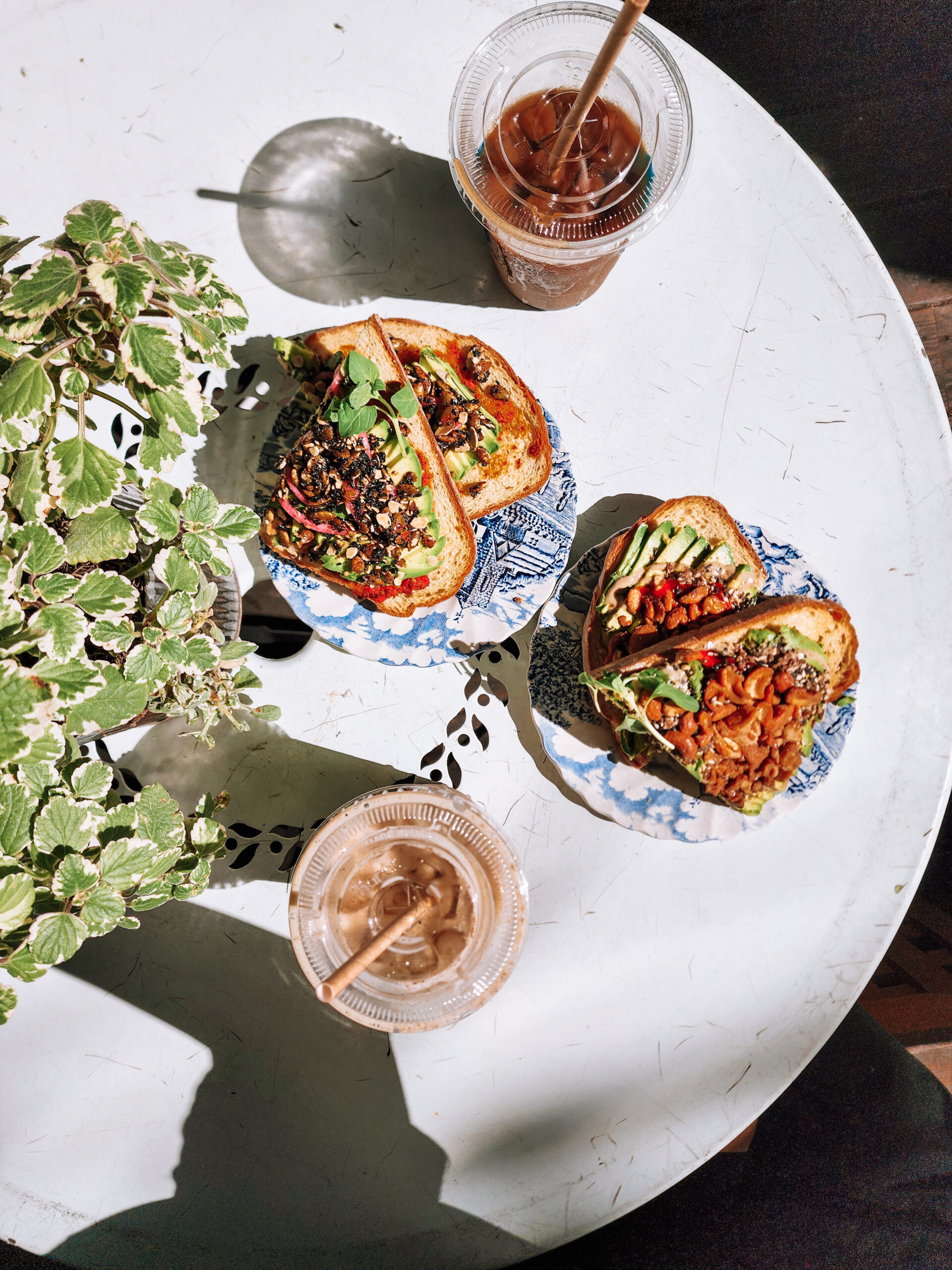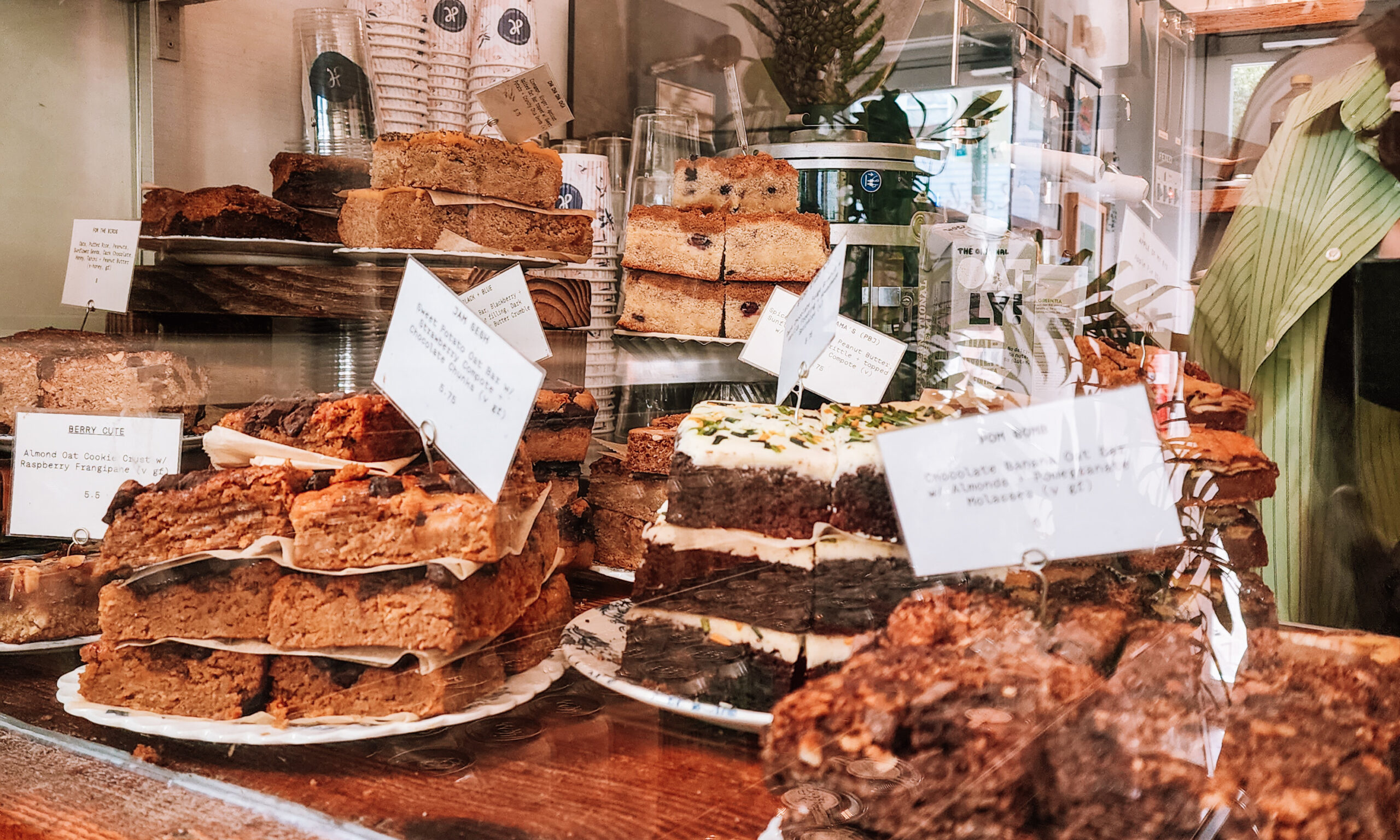 ---
Definitely make a reservation for Neon Tiger as they are pretty popular. Everything on their menu is vegan and offerings change from brunch to lunch to dinner, leaving you with many opportunities to try more of their dishes! They have 'calamari,' 'fried shrimp,' waffles and so much more! This is definitely one of those places you go to when you wish you could have comfort food! I am still amazed at how they did that 'egg!'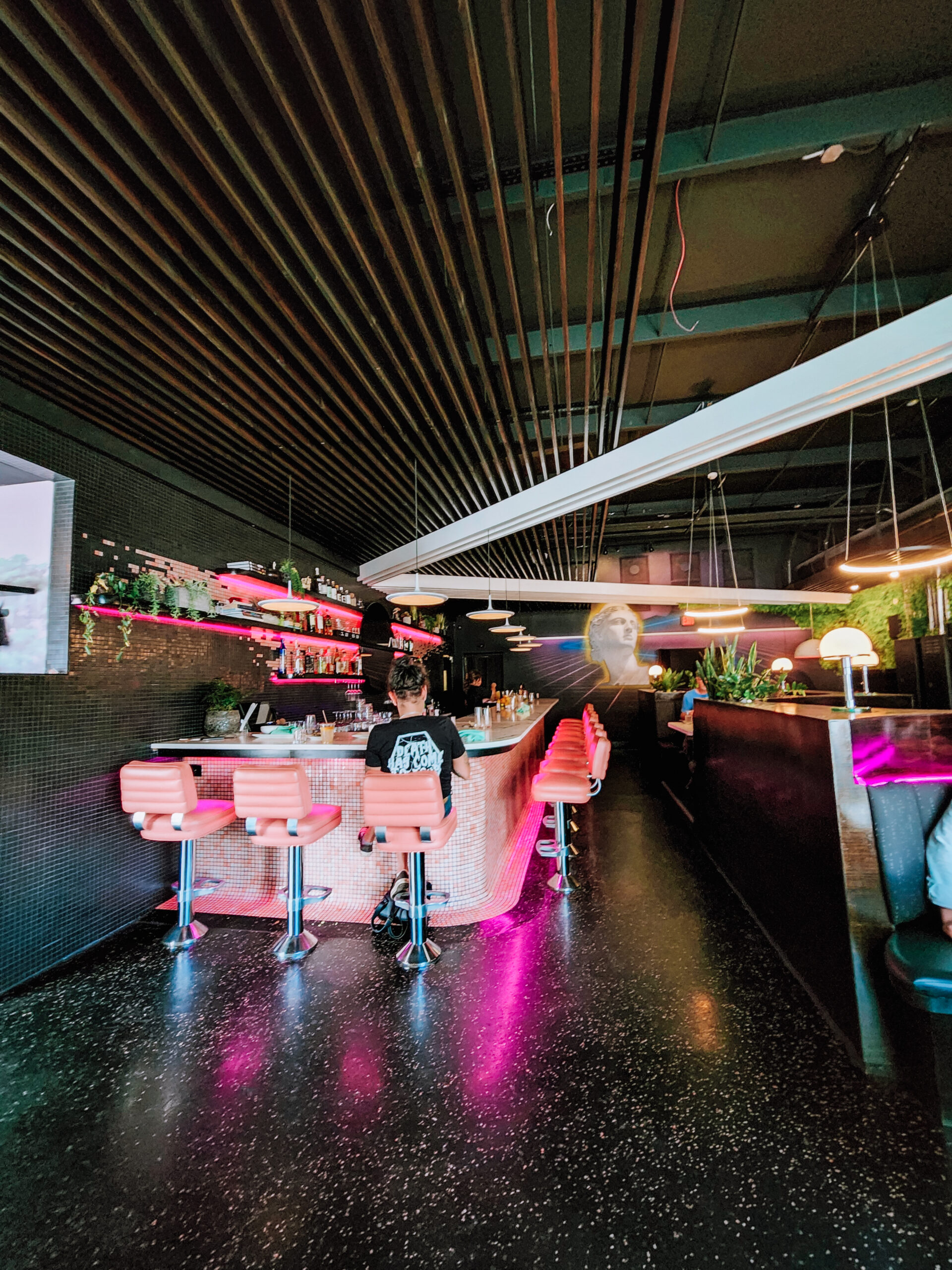 ---
The restaurant prides itself on the fact that they don't fry anything at all! Quite impressive (we are in the USA, afterall!). Kid Cashew is great for a lunch spot and has options for both vegan-eating and non-vegan eating lifestyles. The mushroom gyro was warm and comforting, especially with that sauce it has on top! My husband loved their stuffed avocado so much that he ordered a second one! Good thing it's a chain and we can find Kid Cashew along our travels elsewhere as well :).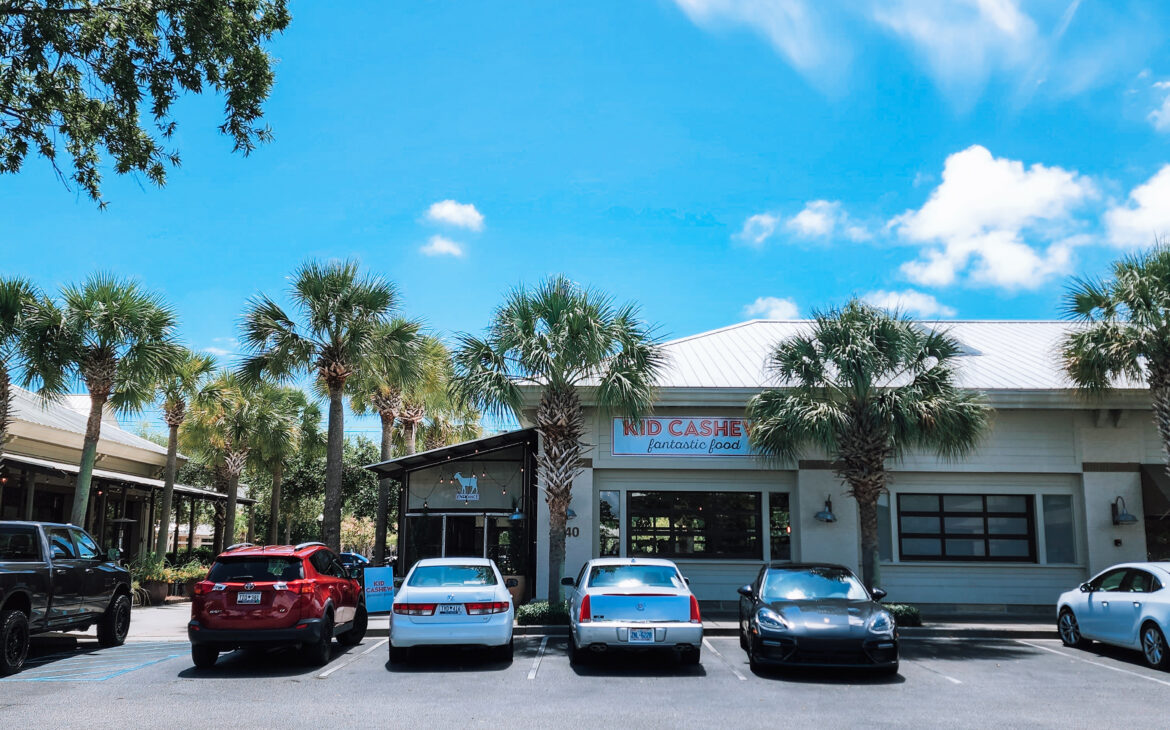 ---
Basic Kitchen has such a light and fun ambiance. They feature local, in-season produce and whole grains in their food offerings. It's another restaurant that offers both vegan and non-vegan options (always great for mixed eating lifestyles!). It was also the first place I've ever tried corn ribs and, my goodness, I am hooked! Definitely get them! I went for dinner one night, but I hear brunch is even more poppin'.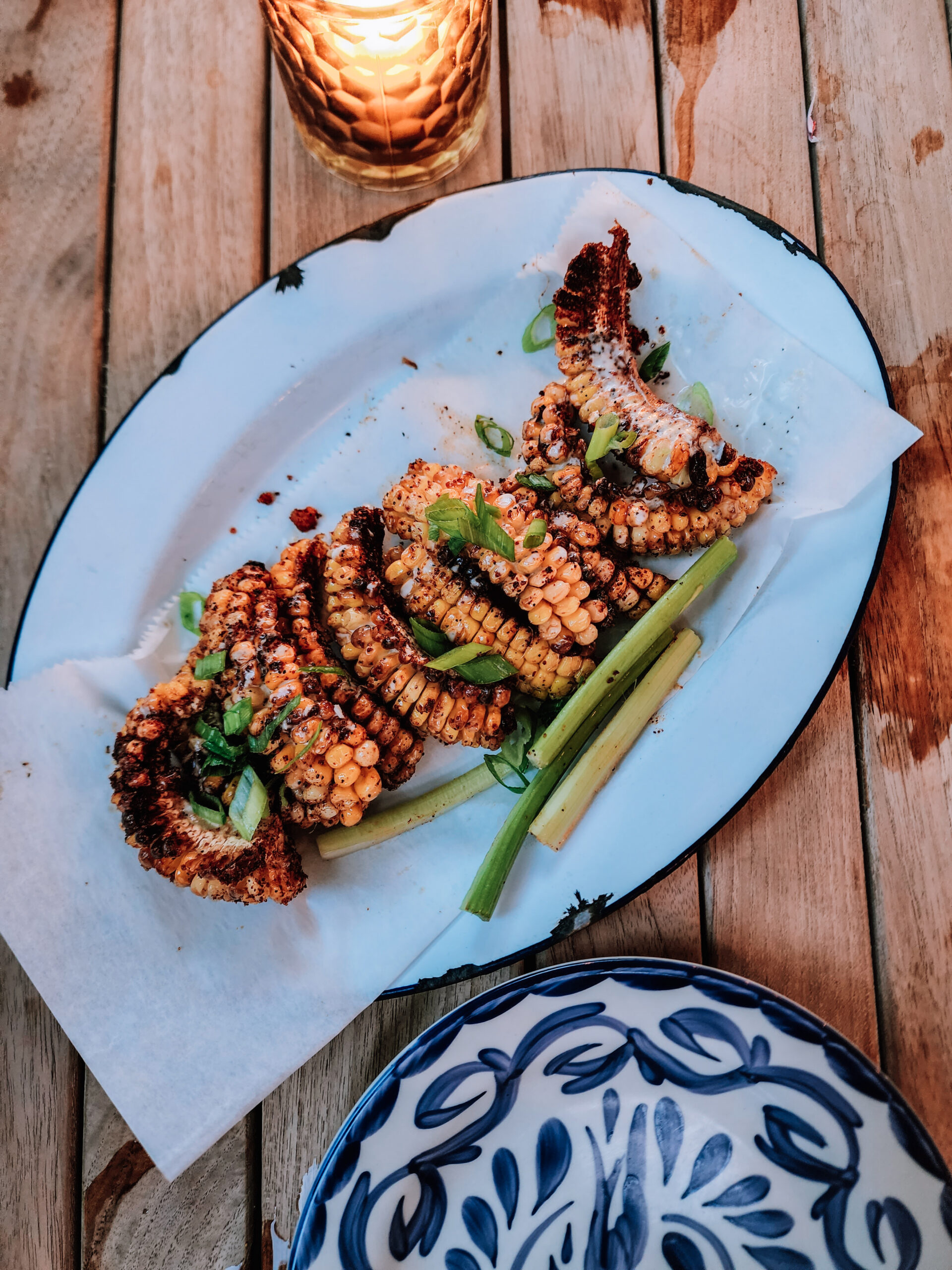 ---
BONUS RESTAURANTS
I am so sad to see one of my absolute favorites, The Gnome Cafe, announcing their official closing September 2022. Nonetheless, here are a list of other places I had saved and couldn't quite make it to during my weekend stay! Let me know if you try any of them and report back in the comments below! :).
xx,