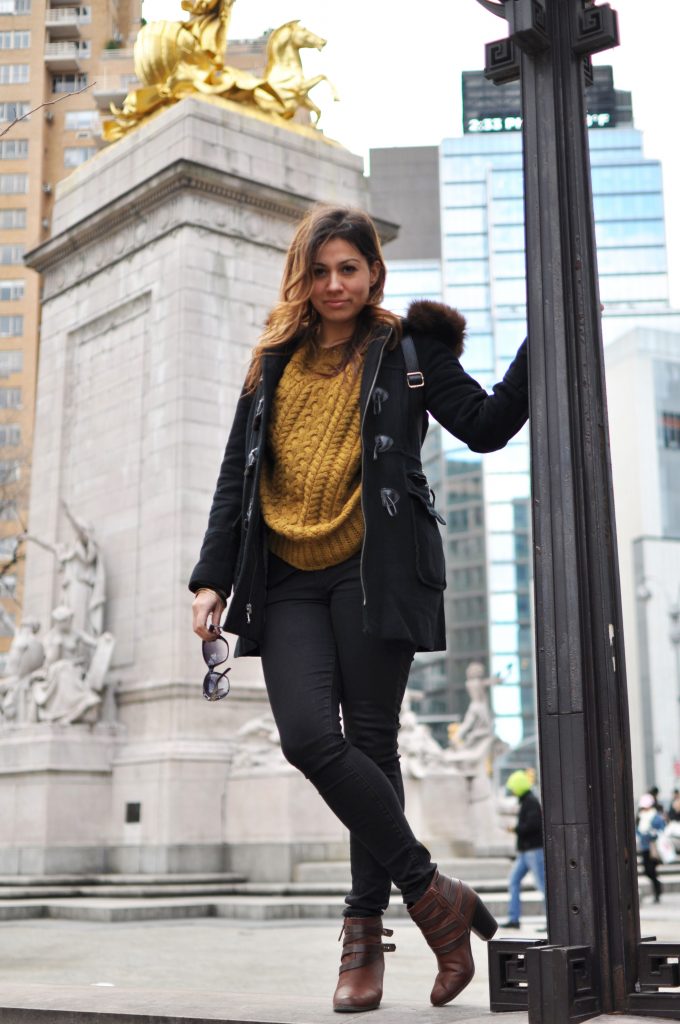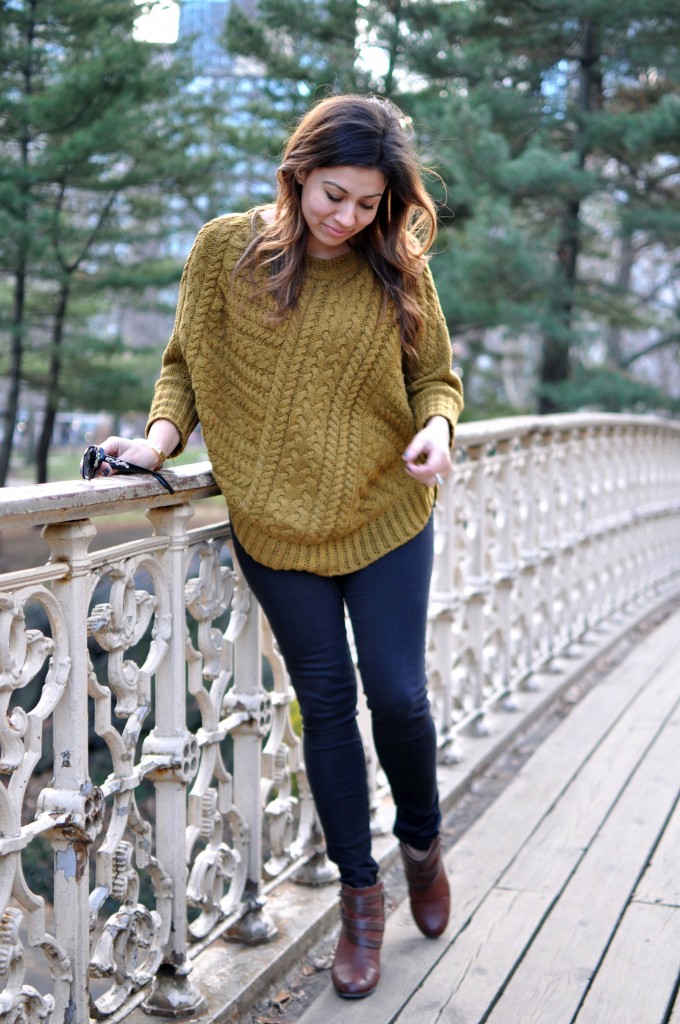 I'll admit, sweater shopping is a little difficult for me sometimes; there are certain, er, assets that just don't make the process easy at all. For example, due to curvy hips, it's difficult to find a pull-over sweater that won't stretch to infinity at the hips and then bulk me up at the waist (extra space for boxes of munchkins on each side, I feel!). So, you can only image my happiness when I found this super cozy "curved" sweater! There is no cinching at the waist (acts more like a poncho) and my little self was just so happy and pleased with the scoops at the front and back of the knit because it helped elongate me! Also, the cable curves help take the eyes on a diagonal journey (so I can hide that winter belly a little better 😉 hehe).
When getting ready for brunch, getting dressed was a cinch: I paired it with black denim bottoms, a pair of cognac boots and off I went! We enjoyed a beautiful view of the city as we ate at Robert (restaurant at the Museum of Arts & Design) and then a stroll in FREEZING COLD, but always charming, Central Park.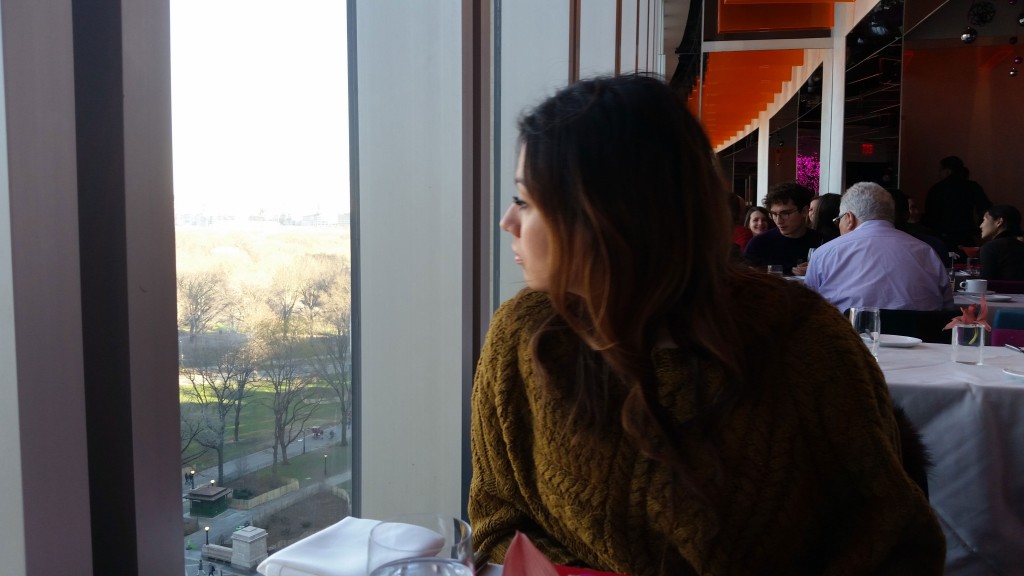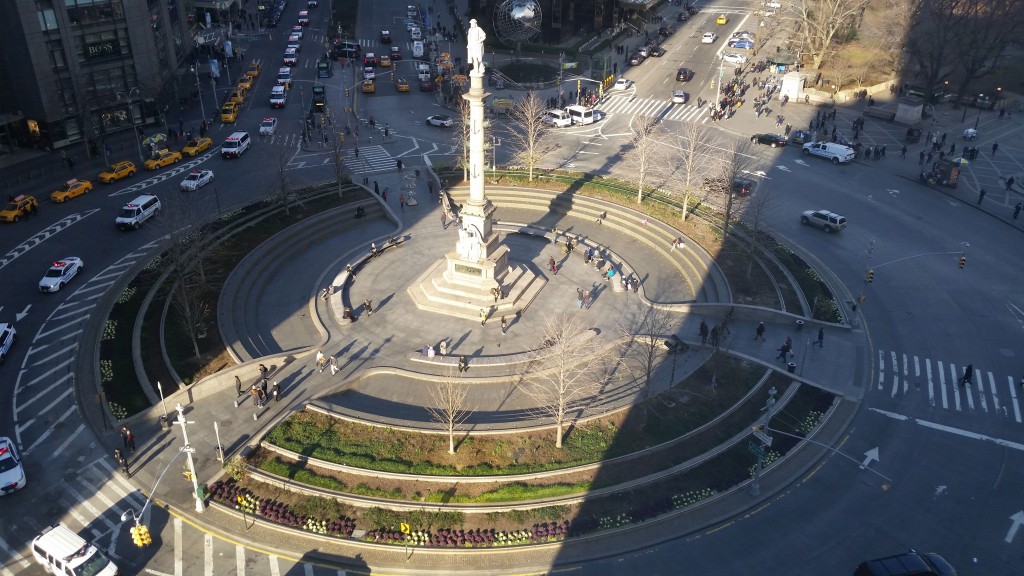 After getting home from a wonderful day in the city, I didn't want to take my sweater off – it was just oh-so-cozy! But, I knew I had future outfit plans for it. And it needed to stay around for as long as I can have it around for! Yes, folks, that's how comfy it was. I may just get it in another color.  À la prochaine, friends – stay warm!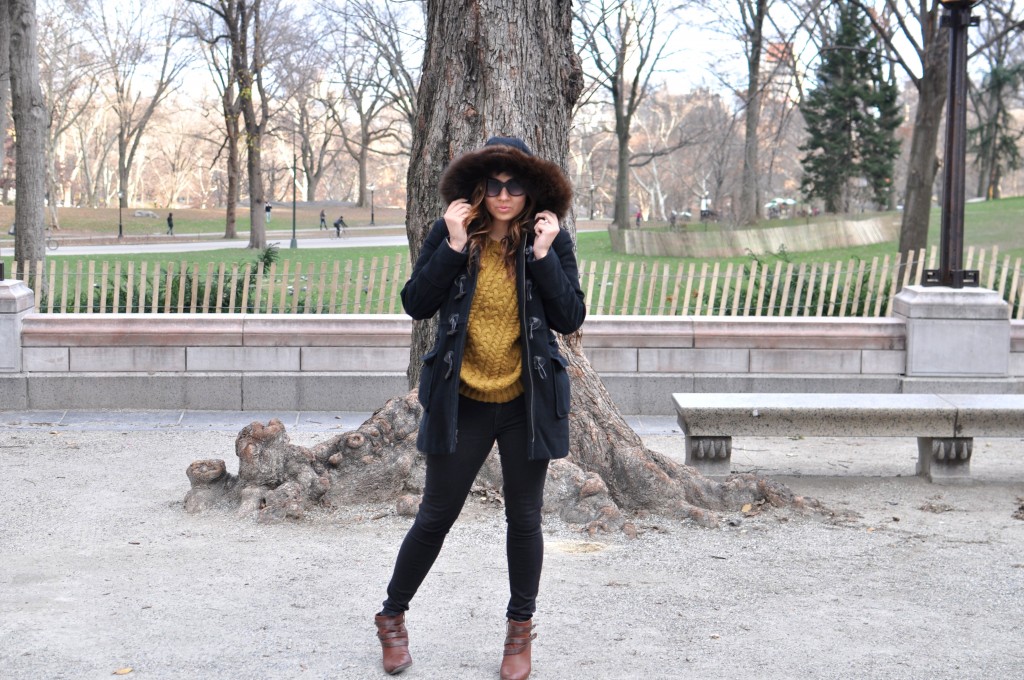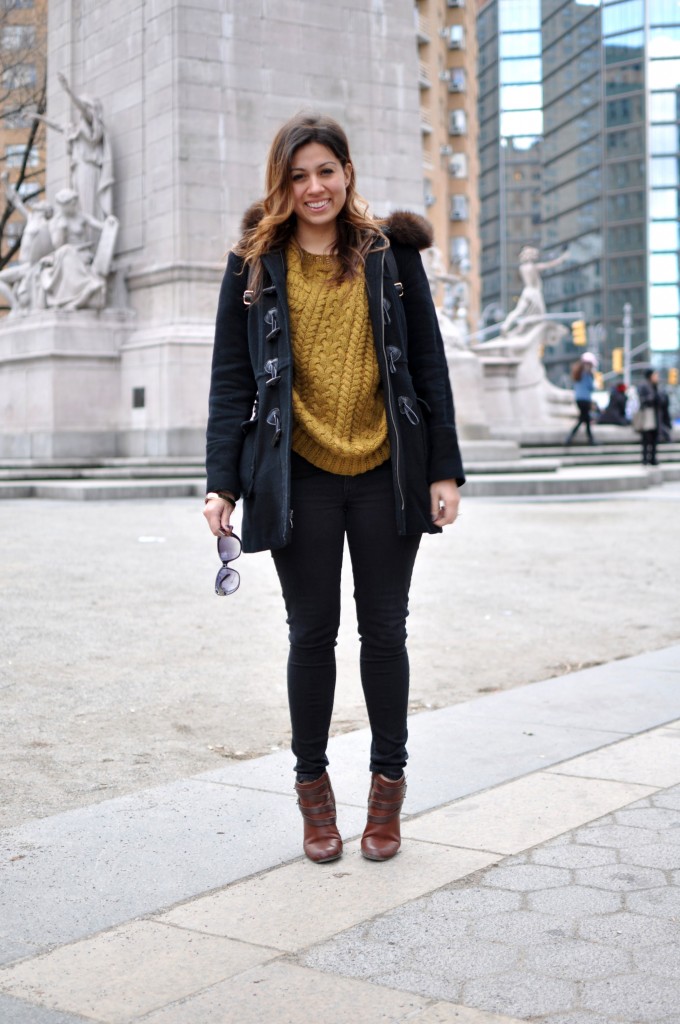 xx,
Loren.
Sweater (Anthropologie) on sale (for sizing, I bought a 'S')! / Jeans (True Religion) / Boots (Material Girl) / Coat (Marc New York by Andrew Marc) Old! But see similar styles I like here, here and (I actually have this one) here!