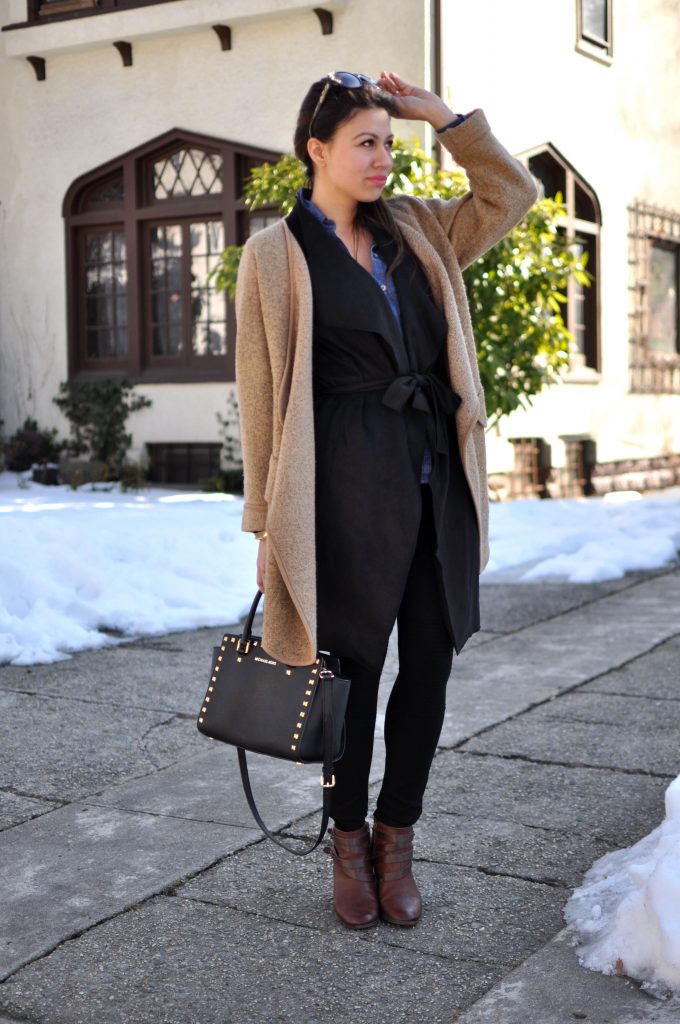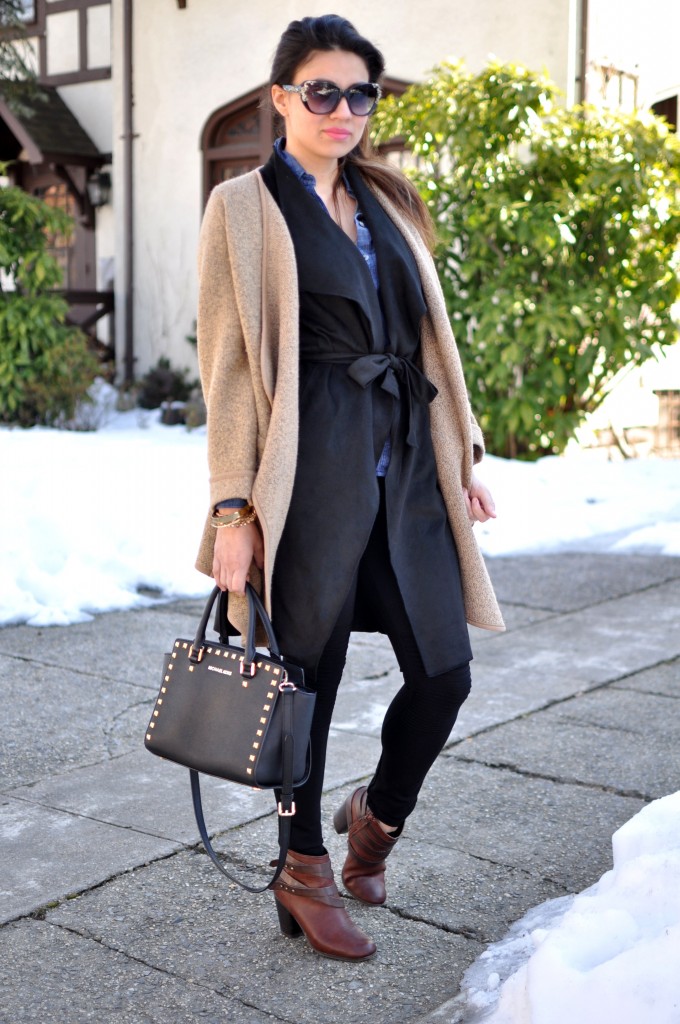 After a crazy blizzard in NYC last week that yielded in about 25″ of snow (*does some elementary school math*), which amounts to just about 2 feet (yay, me!), the ice still hasn't completely melted here, but the weather did warm up a bit. So, when getting dressed to meet up with a few fabulous people for brunch on Saturday, I opted to layer up instead of wearing a heavy down-alternative coat because, well, I felt like I would have melted faster than the snow itself. *chuckles*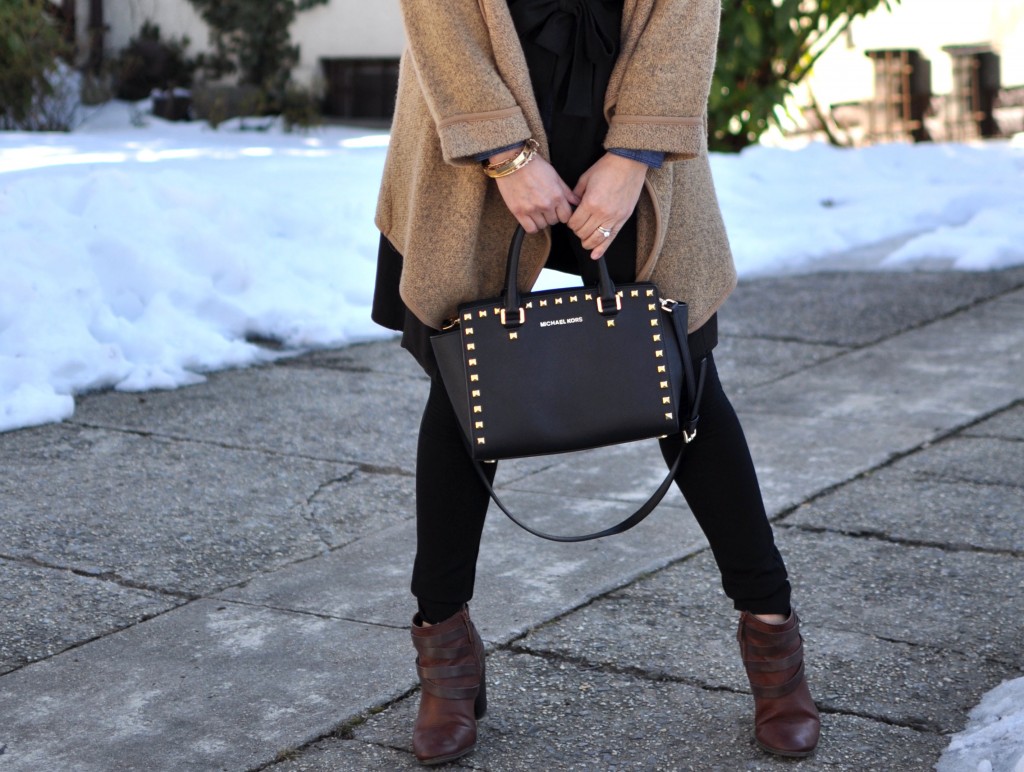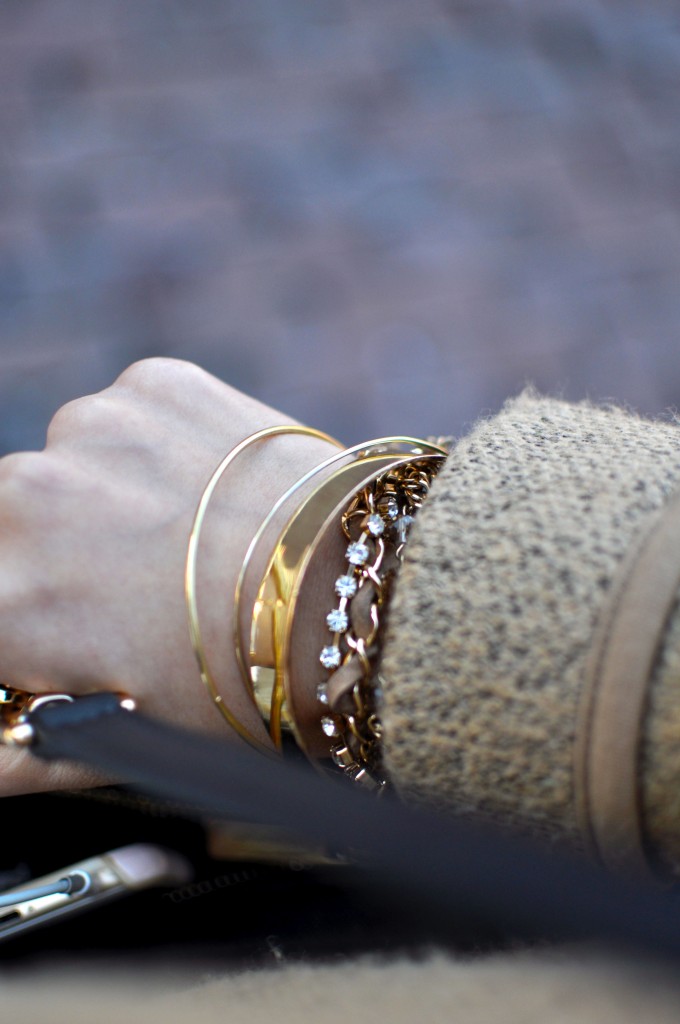 I grabbed a pair of black leggings (black goes with everything!), a denim top, a sleeveless blazer, threw on sweater coat and headed out the door. Oh, and I threw on my little booties that have done quite the walking lately! Bag in hand, I headed out to Forest Hills in Queens for some brunch and great company.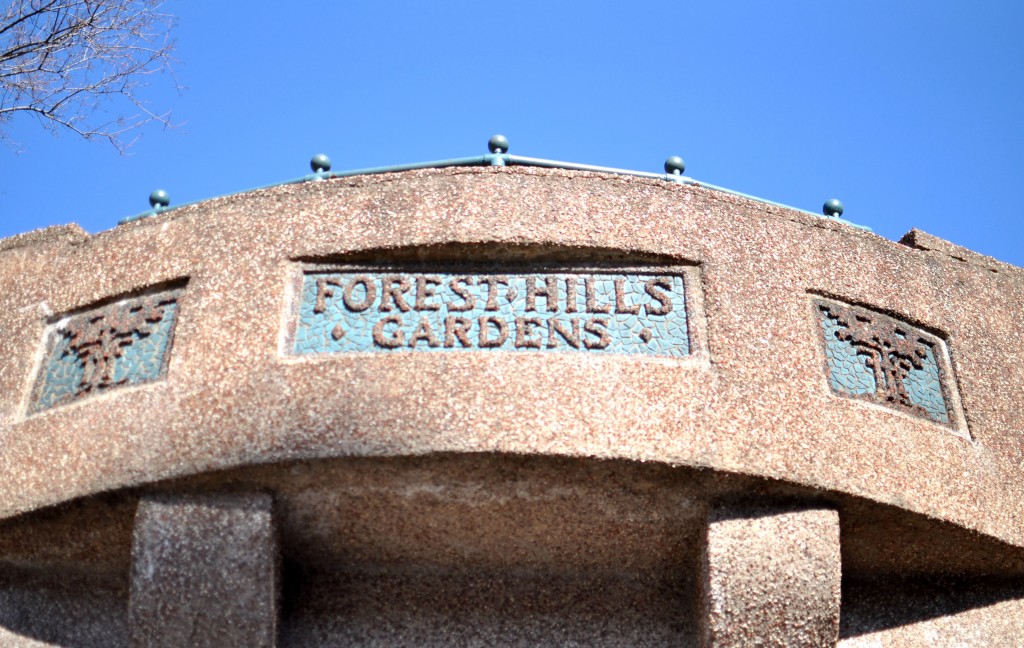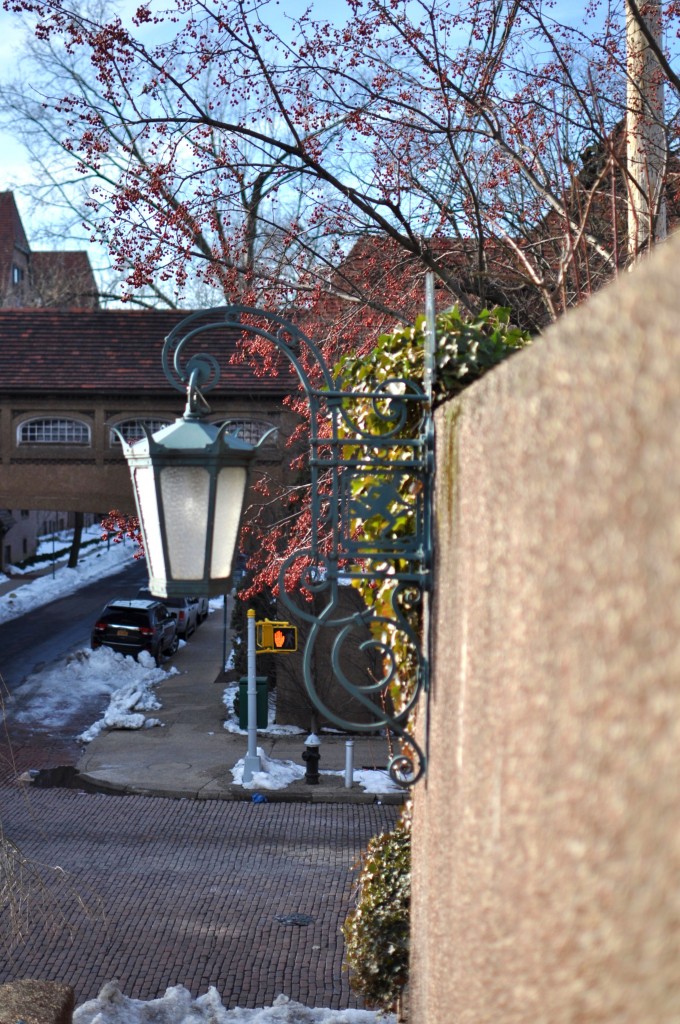 It was a cozy group of 5 girls and everyone of them had a beautiful story of what inspires them and what causes they are most closest to. We laughed and shared stories over some delicious food at the Forest Hills Station House; I had the falafel garden burger (so good) and a mimosa made with prosecco (whaa). On our table was also chicken and waffles, chili, eggs benedict, enchiladas, truffle fries and some amazing cocktails- oh my! I have to say, although we are all into our social media, the phones only came out for a picture of the food and the rest of the time was filled with great talks. And that, to me, was just a wonderful Saturday well spent.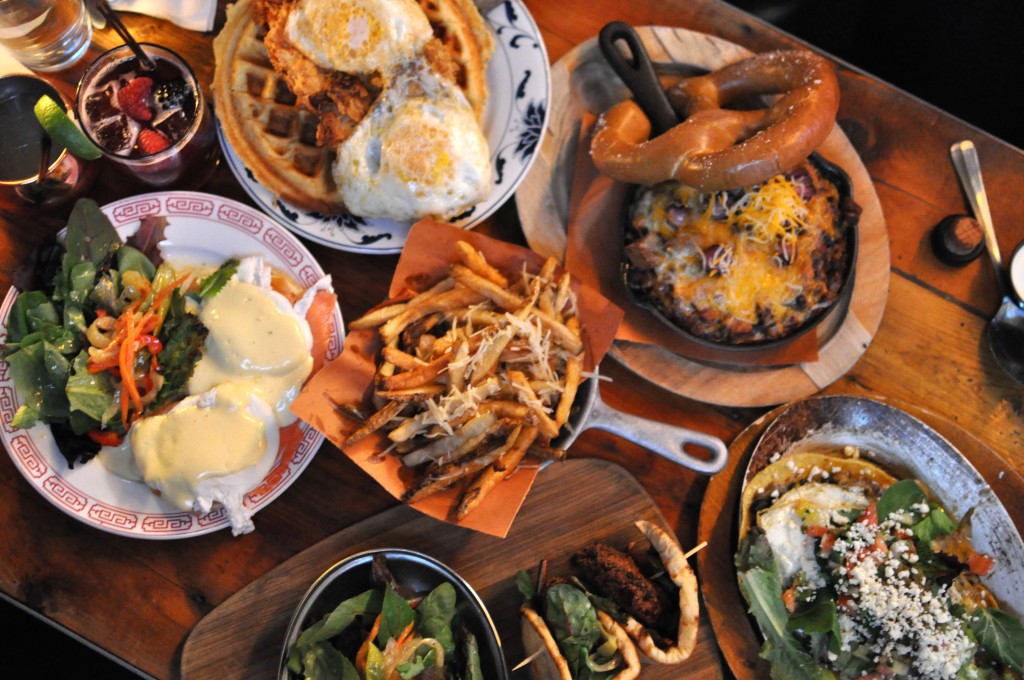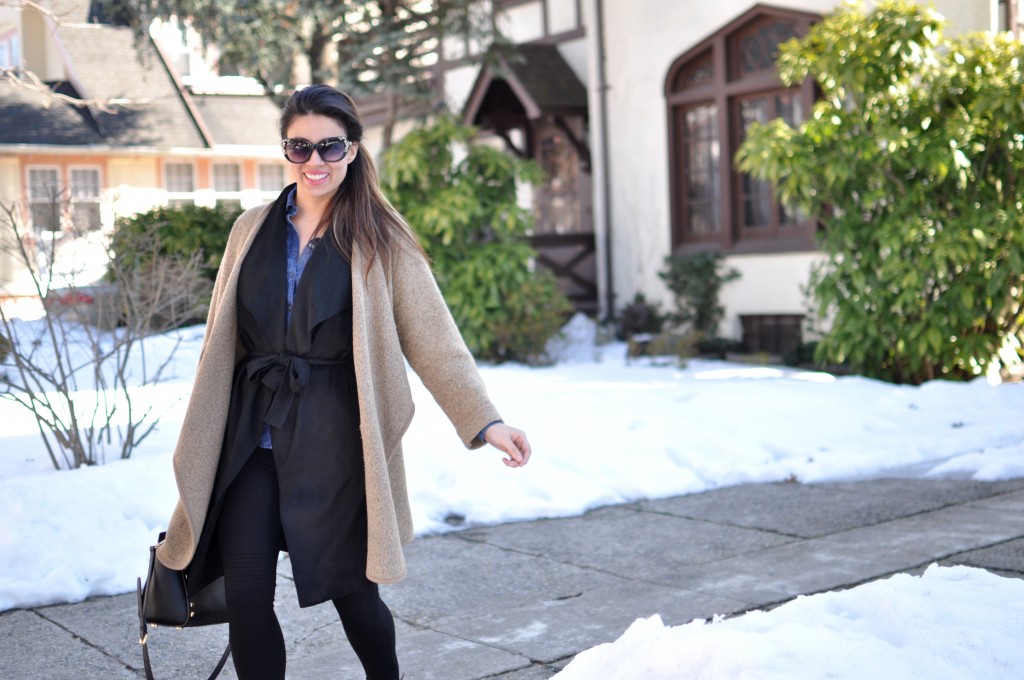 xx,
Loren.
Denim Shirt (Loft, old) Similar | Long Sleeveless Blazer/Waistcoat (Zara) Similar | Biker Leggings (Zara) | Boots (Material Girl) | Sweater Coat (Shein) | Bag (MICHAEL Michael Kors) | Sunglasses (Shein)