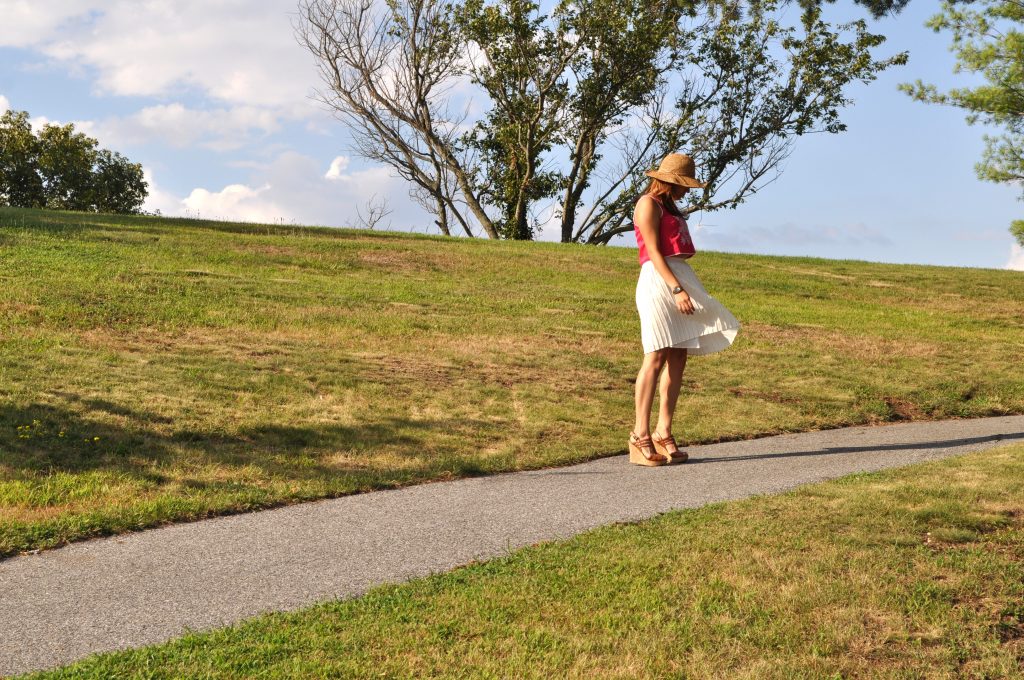 I can still remember being at Macy's and holding the crop top in my hand thinking "Nope, still not feeling it," but something inside said 'give it a chance' and so off to the register I went and brought it home. I tried it on and thought 'boy, I really need to hit the gym," but reminded myself that things in life are worth trying for and I have to live for the now instead of the future. So I ripped the price tag off and paired the top away.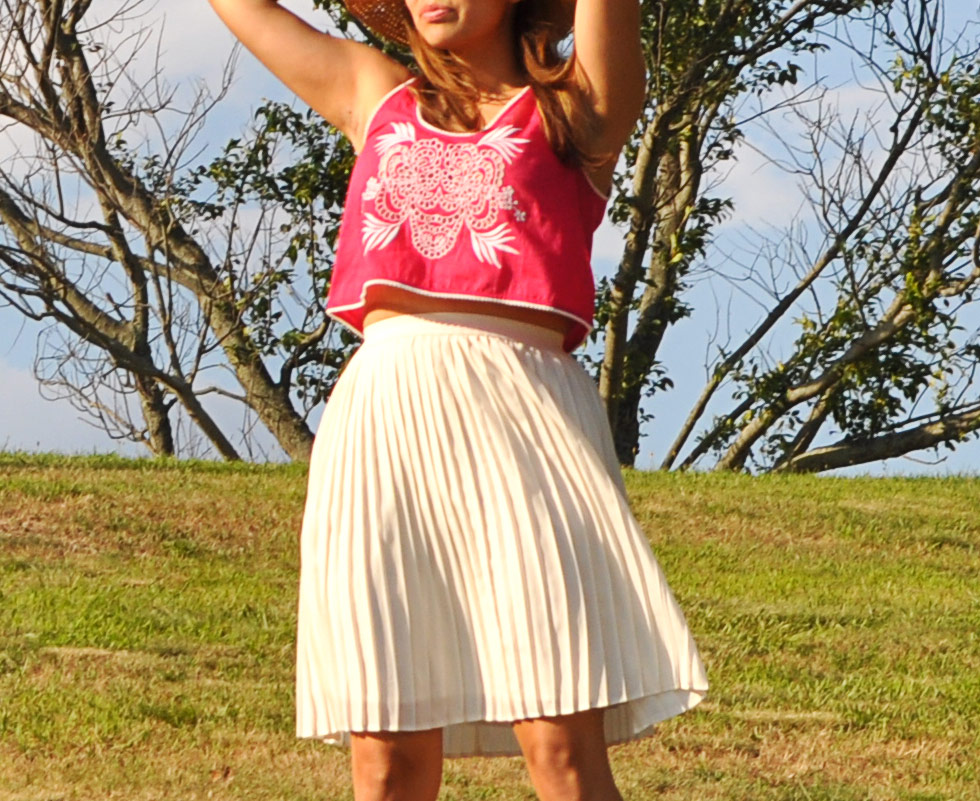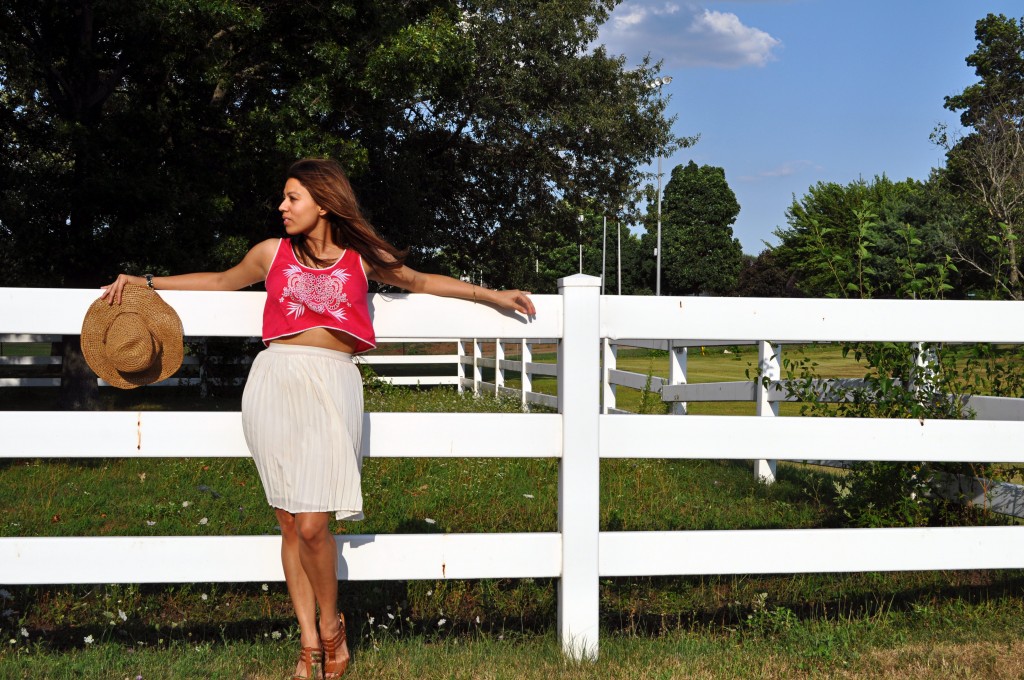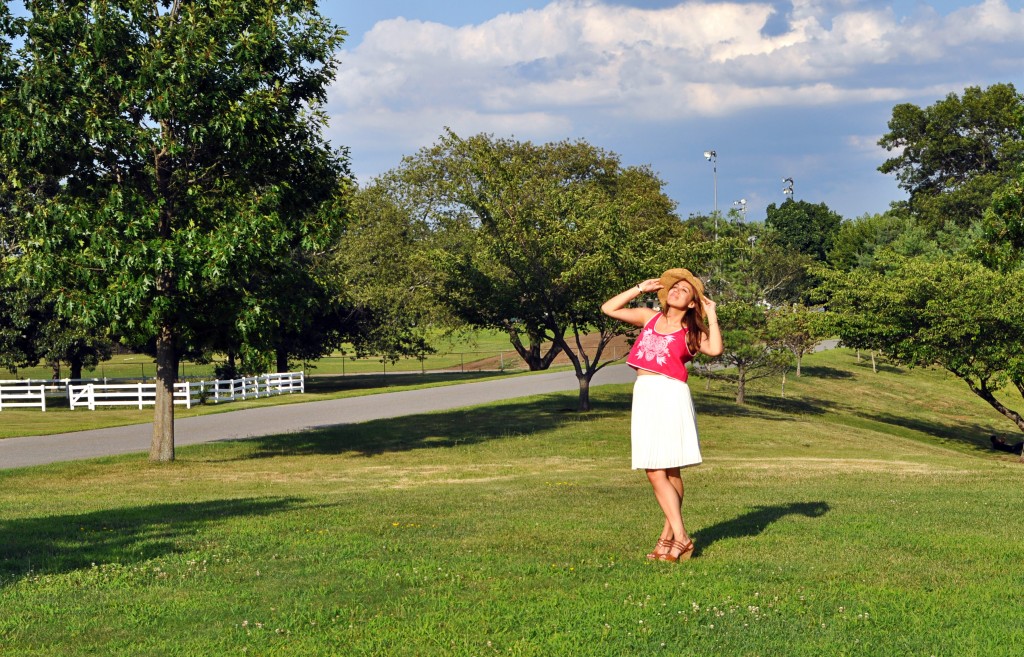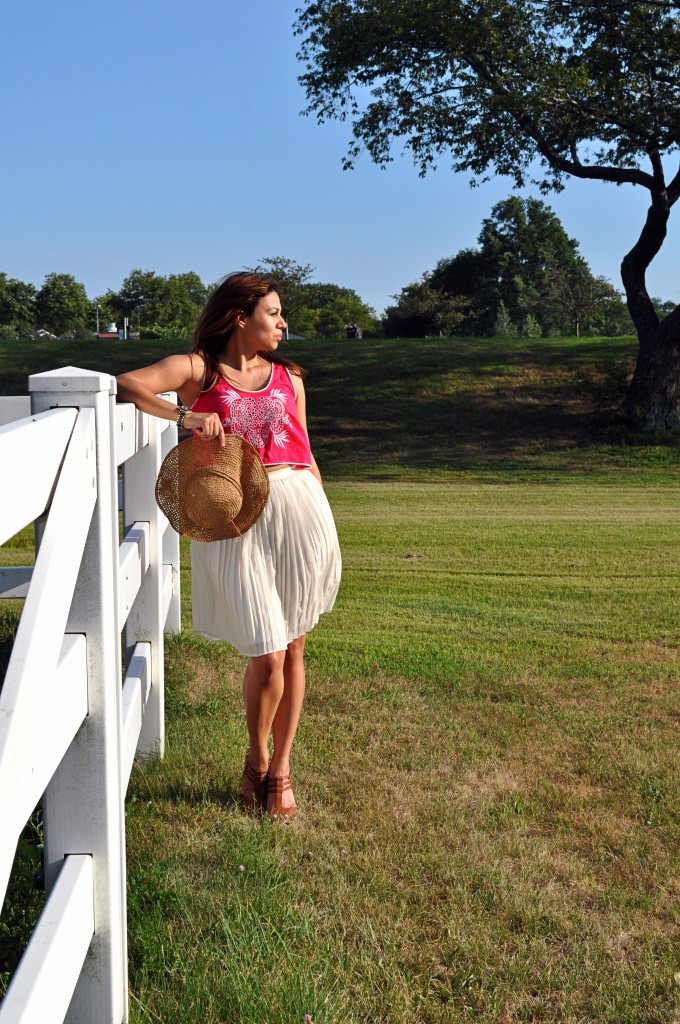 My friend had this skirt sitting in her closet and one day brought it in and was like "Here, I think you'd make better use of it, it has just been sitting in my closet for a while now." Now, while I think she totally could have pulled it off, I do thank her for it (thanks, Danielle!) because it has become one of my favorite, easy-to-style skirts. It has inspired me to incorporate more pleats into my wardrobe (though I was always a fan, maybe sometimes 'more is better'… sometimes ;)).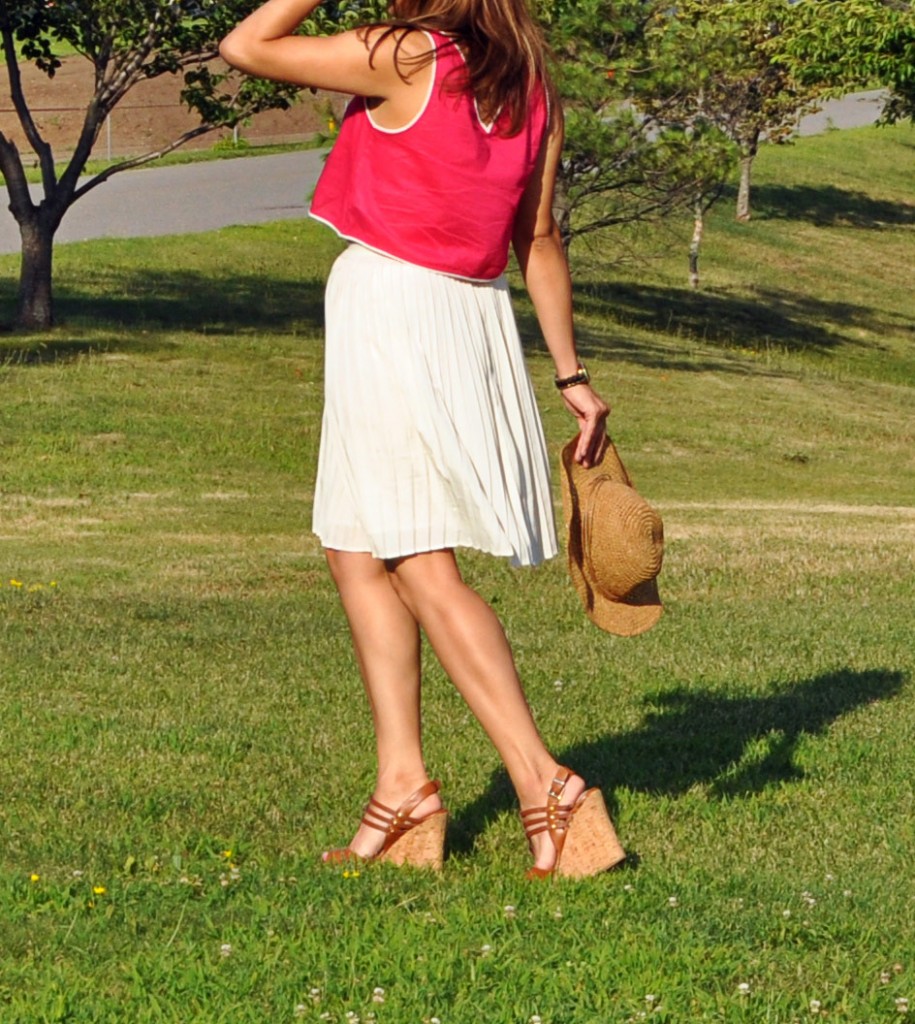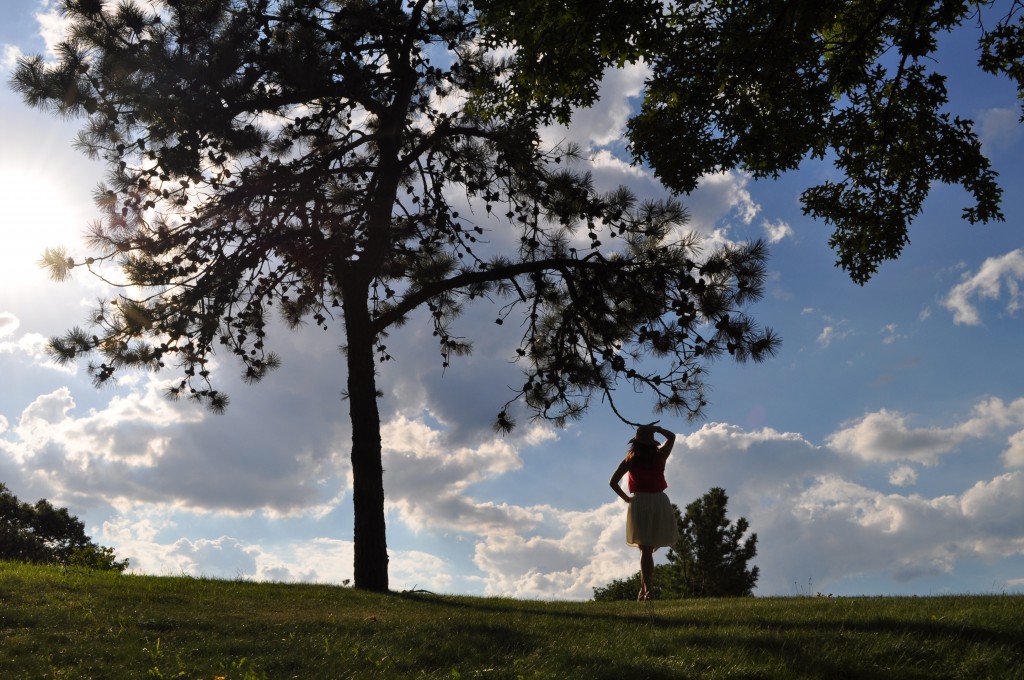 I spent the afternoon and well into the evening at the park out in Long Island watching the sun shine bright and then set. One thing is for sure, the skirt and top, both light in weight, kept me very cool throughout the day. And while I was very weary of getting my first crop top, in the end it turned out alright. I knew that a nice high-waisted skirt (so in trend right now, may I add) would help camouflage what I wasn't necessarily comfortable showing off.  And I'm glad I took the plunge.  I really encourage everyone to try to take the plunge with their wardrobes! I guess you never really know until you try :). And you might even be pleasantly surprised.
| Top: French Connection / Skirt: Maison Jules (sold out), similar here and here / Shoes: Aldo (old) see similar here and here /Hat: Hinge / Watch: Vince Camuto |
xx,
Loren.