Saying "Oui, Oui" in Savannah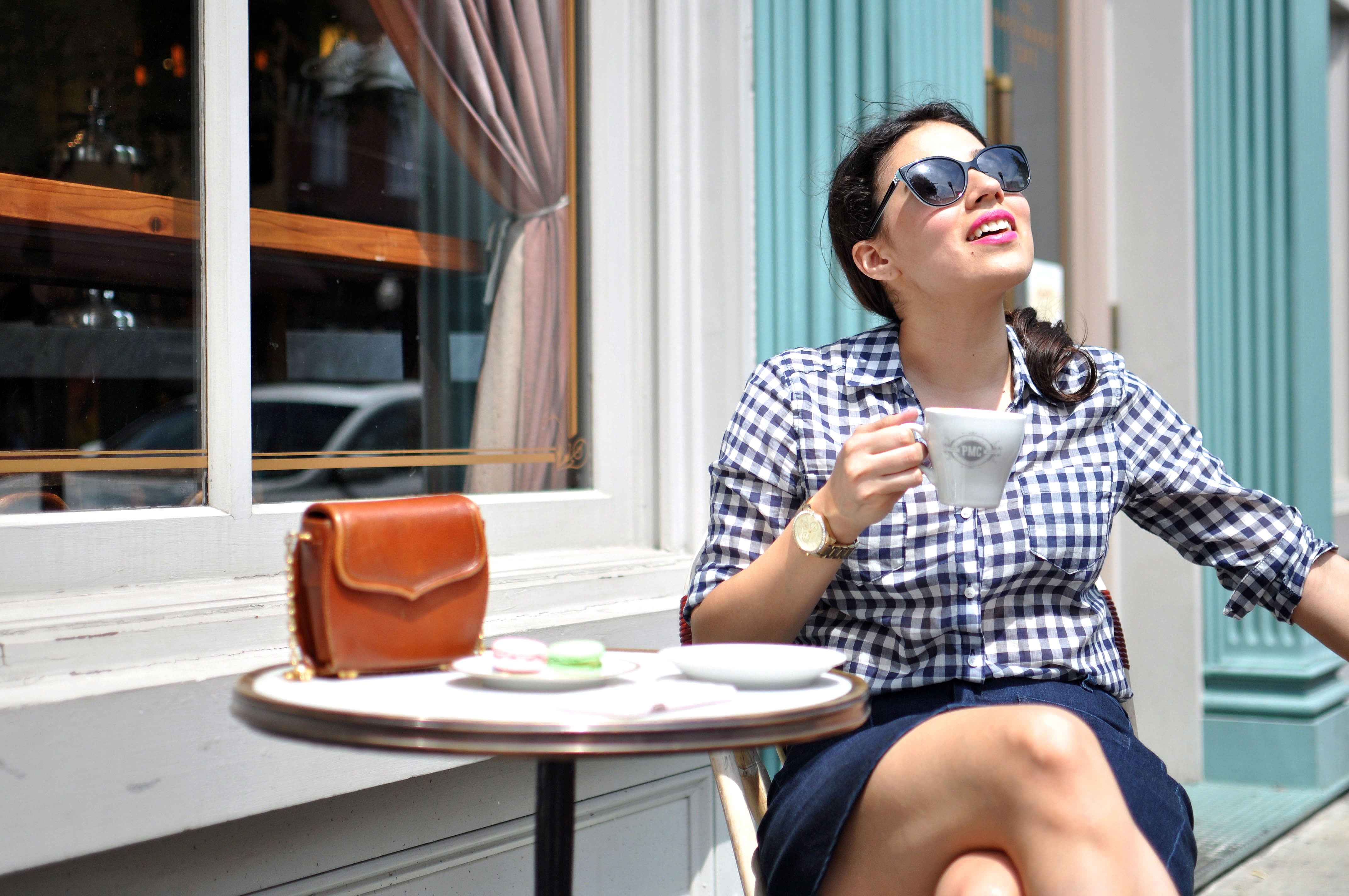 I am never ashamed and am open to admit that I am a total Francophile. I learned French in high school, chose to visit France instead of having a Sweet Sixteen when I was, well, fifteen, minored in French in college and then studied abroad for a semester to Lyon, France. Can you tell I am a little obsessed? 😉  So when I was away in Savannah and in my research stumbled upon little local "French" places, you knew I just had to visit.
I started the day by wearing one of my go-to brands for French-inspired fashion: Maison Jules. It's an American's take on French style, and with simple pieces that help curate the whole collection, it makes putting an outfit together that much more easy.  I recently purchased this lightweight gingham shirt (perfect for spring and summer) and a short denim skirt from them. I paired it all off with some nude lace-up sandals and a vintage bag that I stole from my mom when I was in high school – thanks mom! – et voilà.  Très simple ;).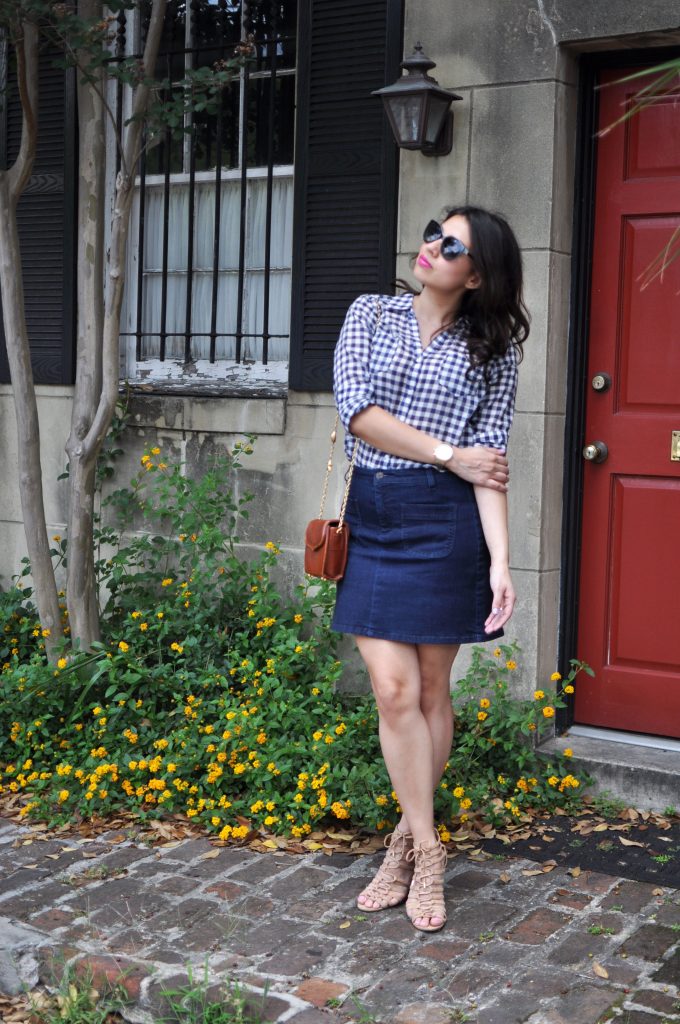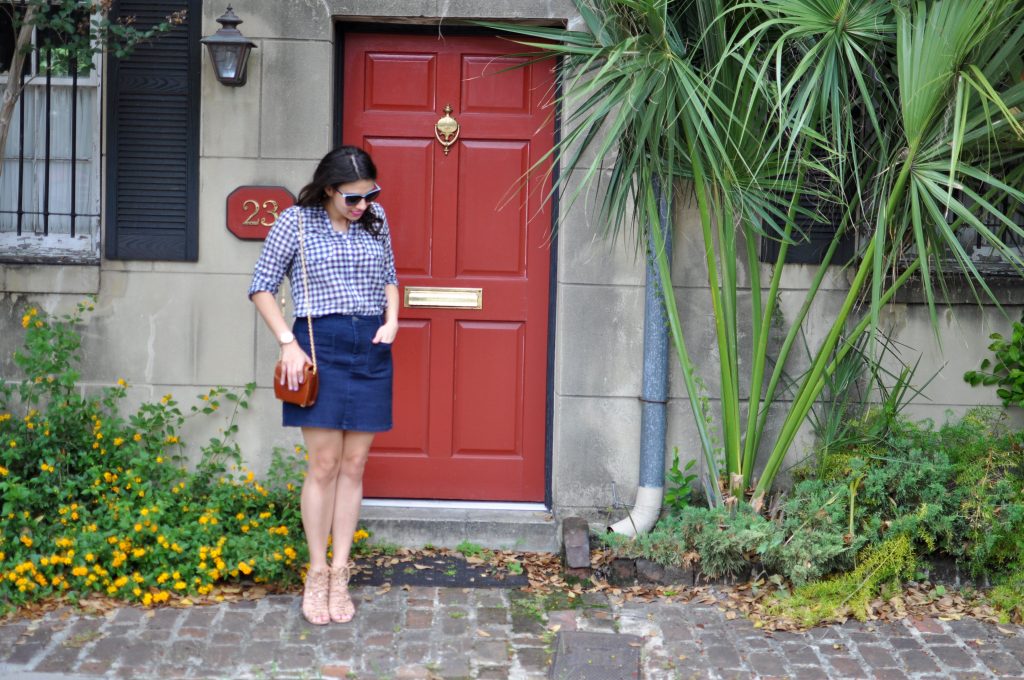 We walked around the charming city for a little bit and spotted The Paris Market on Broughton Street. It's such a cute gem of a store; I guess you can compare it to an upscale flea market. From stationary to china to tote bags, there were little treasures to be found by everyone!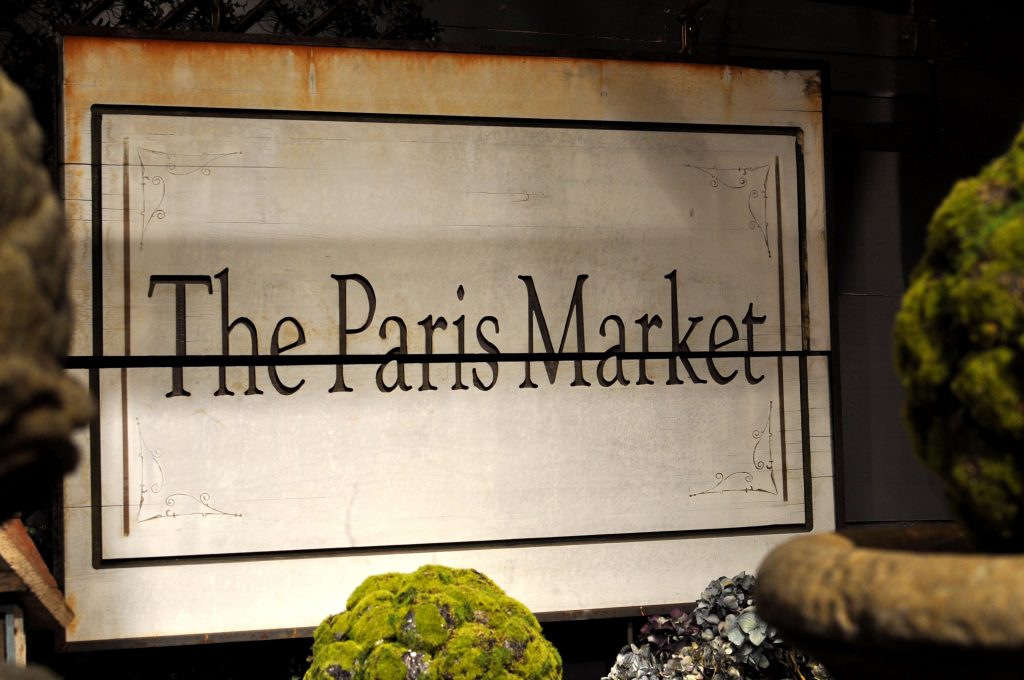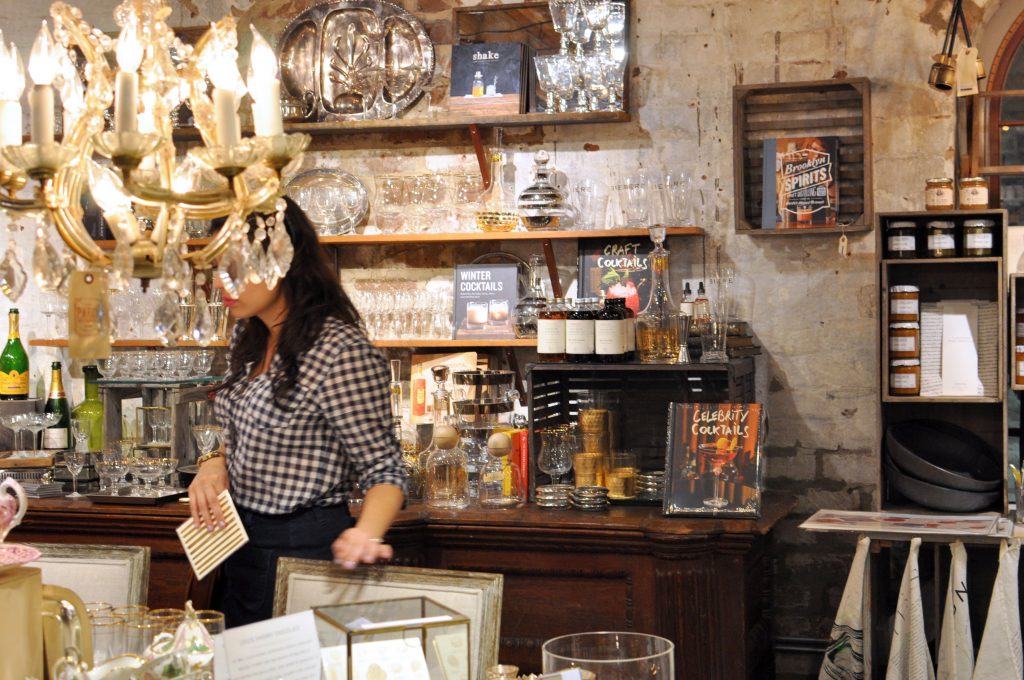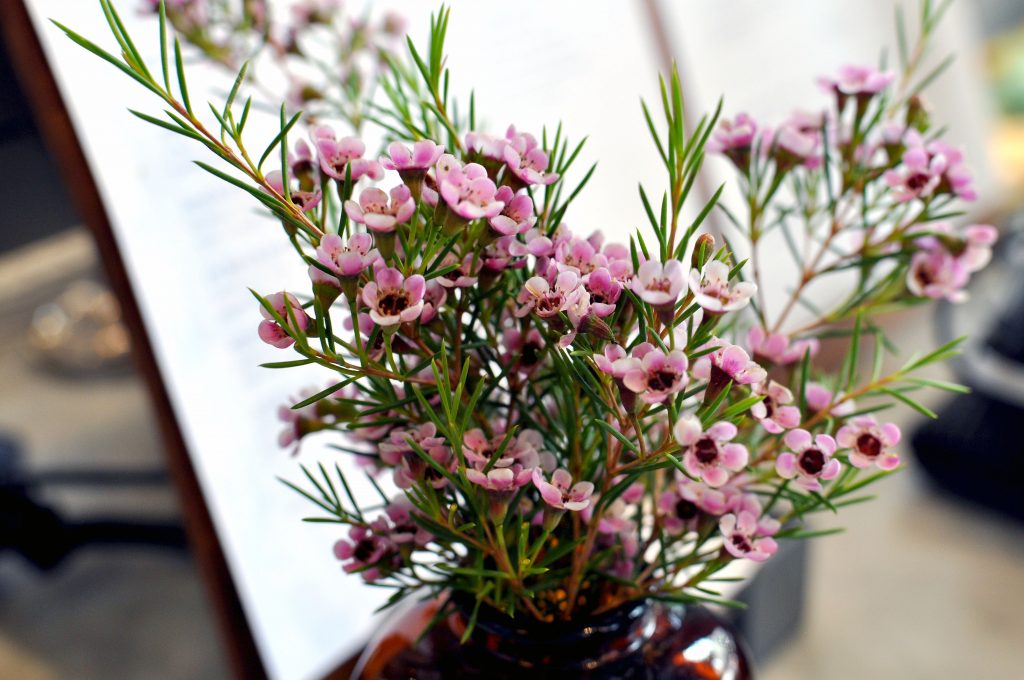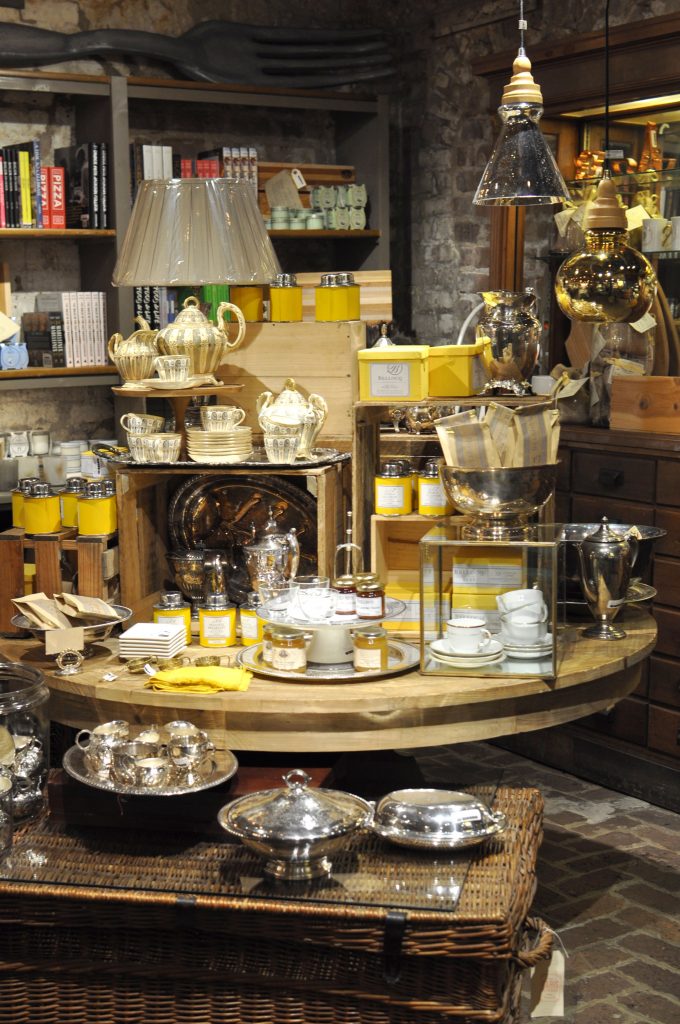 After a bit of shopping, we headed right next door to their little café. Filled with coffee and sweets, it was a wonderful mid-afternoon pick-me-up spot. We took our treats treats outside to enjoy the weather, casually chat and people watch (a favorite past-time of mine ;)).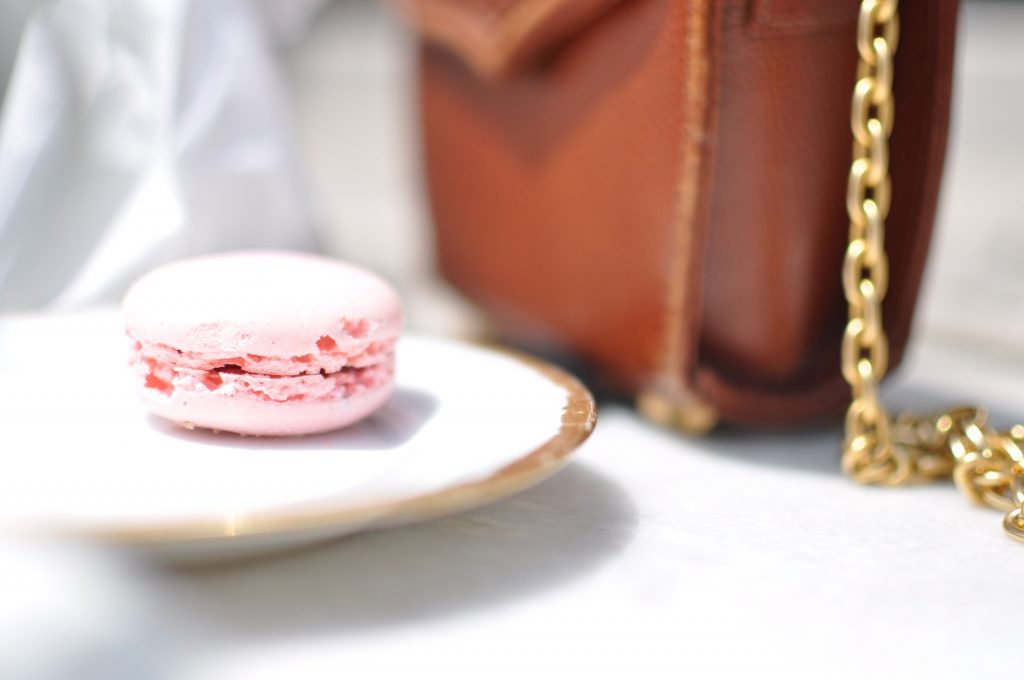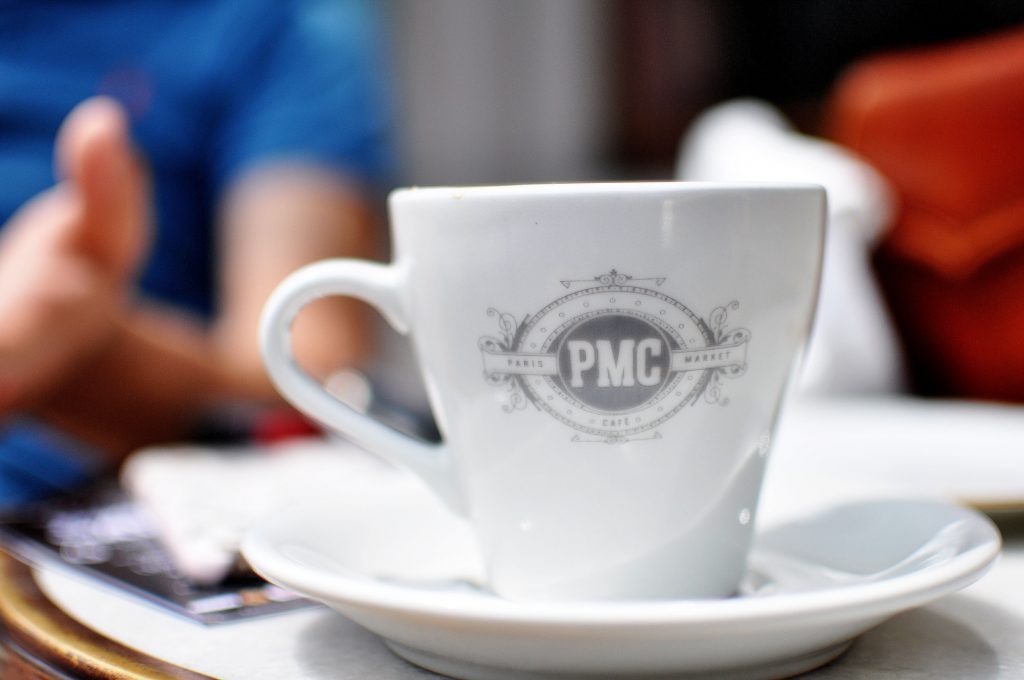 After our macarons and café au lait (mine was almond milk ;)), we made our way over to Forsyth Park for a nice little stroll (the oak trees with Spanish moss are like something out of a fairytale). I can never get enough of casually walking around or 'se promener'.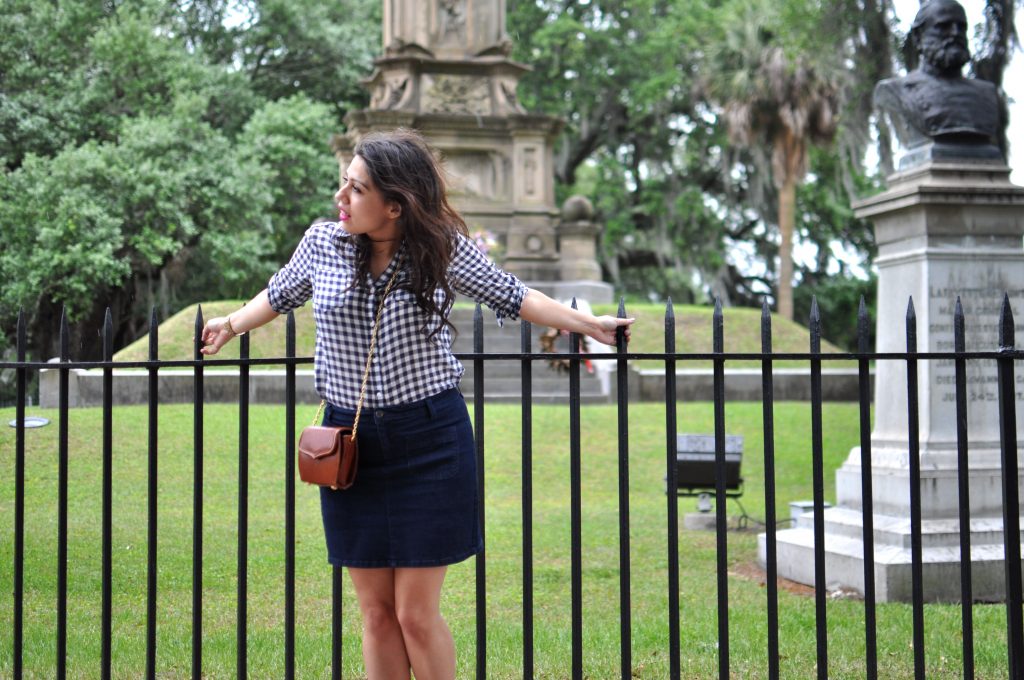 It started to rain a little, but we didn't mind. I pulled my hair back, thought about the lovely afternoon we had and just said to myself, "C'est la vie!" 🙂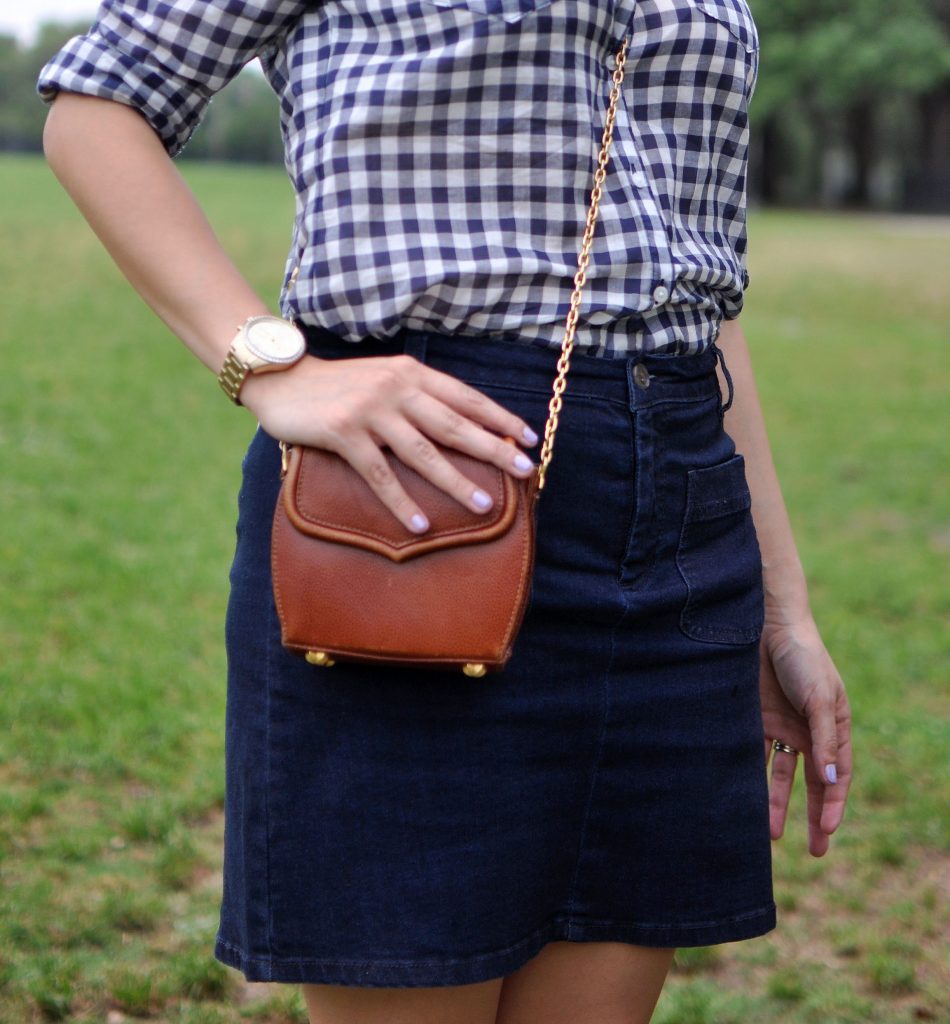 Thanks for reading!
xx,
Loren.
Top (Maison Jules) | Skirt (Maison Jules) | Shoes (Old), similar here and here | Bag (vintage) |