Chocolate Banana 'Pancakes'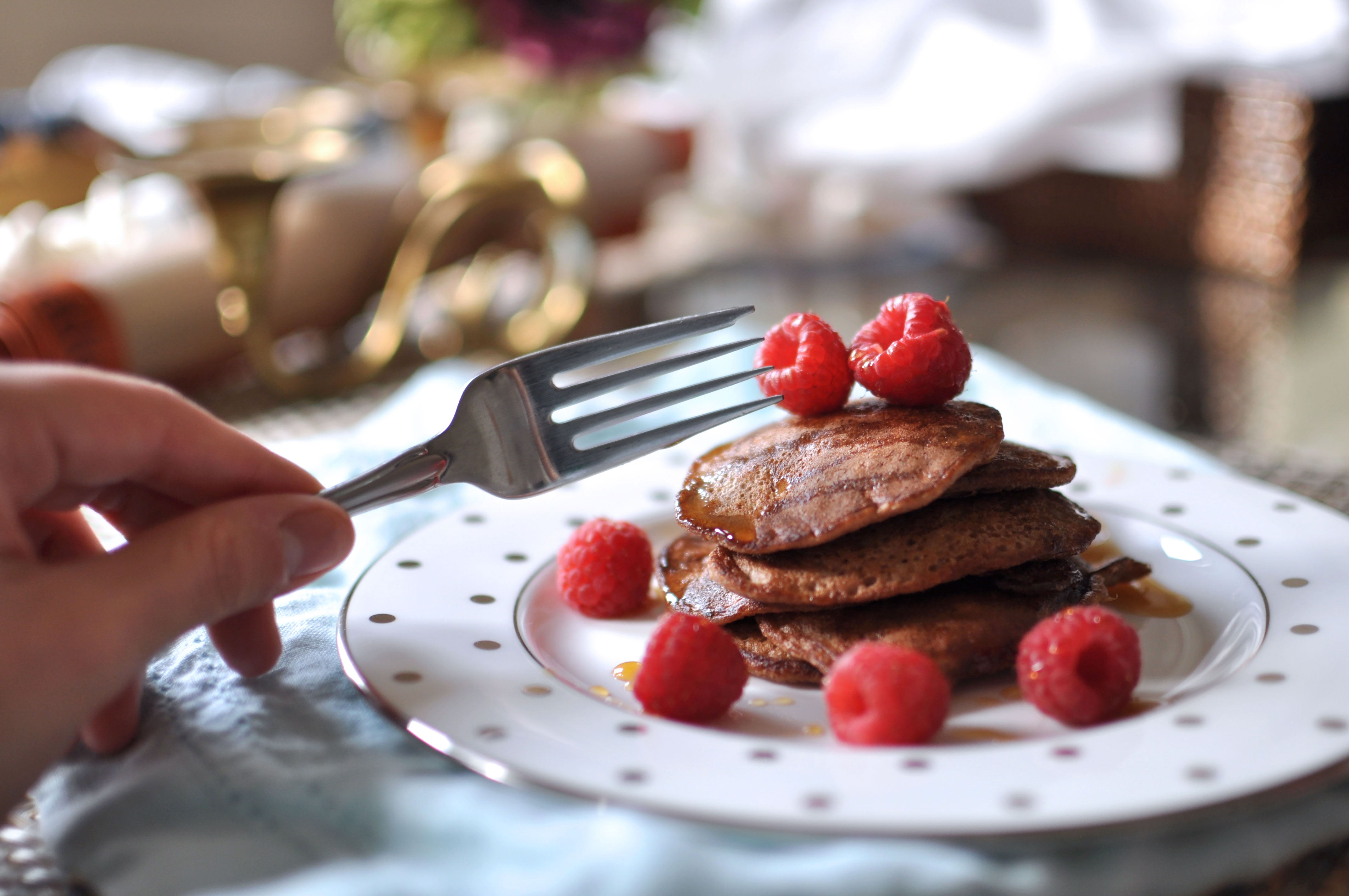 Growing up, pancakes with a cold glass of milk was my go-to for breakfast (and even dinner sometimes!). However, shortly after being diagnosed as lactose-intolerant and gluten-sensitive, my days of pancakes & cow's milk had to come to an end. With this alternative to traditional pancakes, though, I get to have what I used to love and not feel guilty about it– it's healthy, too! My tummy is happy, my taste buds are happy and I am happy– win:win:win all around :).

Makes about (8) 3-4″ pancakes; gluten-free, dairy free
1 medium ripe banana
2 eggs
1 TBSP cocoa powder
pinch of salt (I use pink himalayan)
pinch of baking powder
coconut oil
drizzle of pancake syrup / maple syrup optional
1/4 cup raspberries (or any other fresh fruit!) optional
Mash banana down with a fork in a bowl until it becomes flat (some lumps are OK). Crack eggs into same bowl and mix ingredients together, breaking yolk. Add in cocoa powder, salt and baking power; mix. In a nonstick pan, coat with some coconut oil and pour batter to make 3-4″ rounds. When you start to see little bubbles form on top, flip and let cook on the other side. Note: it's pretty much eggs, so it can cook pretty quickly, be sure to not to let burn :). Remove from pan and serve warm with your favorite fruit and syrup, if you choose! Oh, and a cold glass of almond milk– yum :).
Bon appétit!
xx
Loren.