LA GALETTE DES ROIS: France's Favorite Cake Celebration!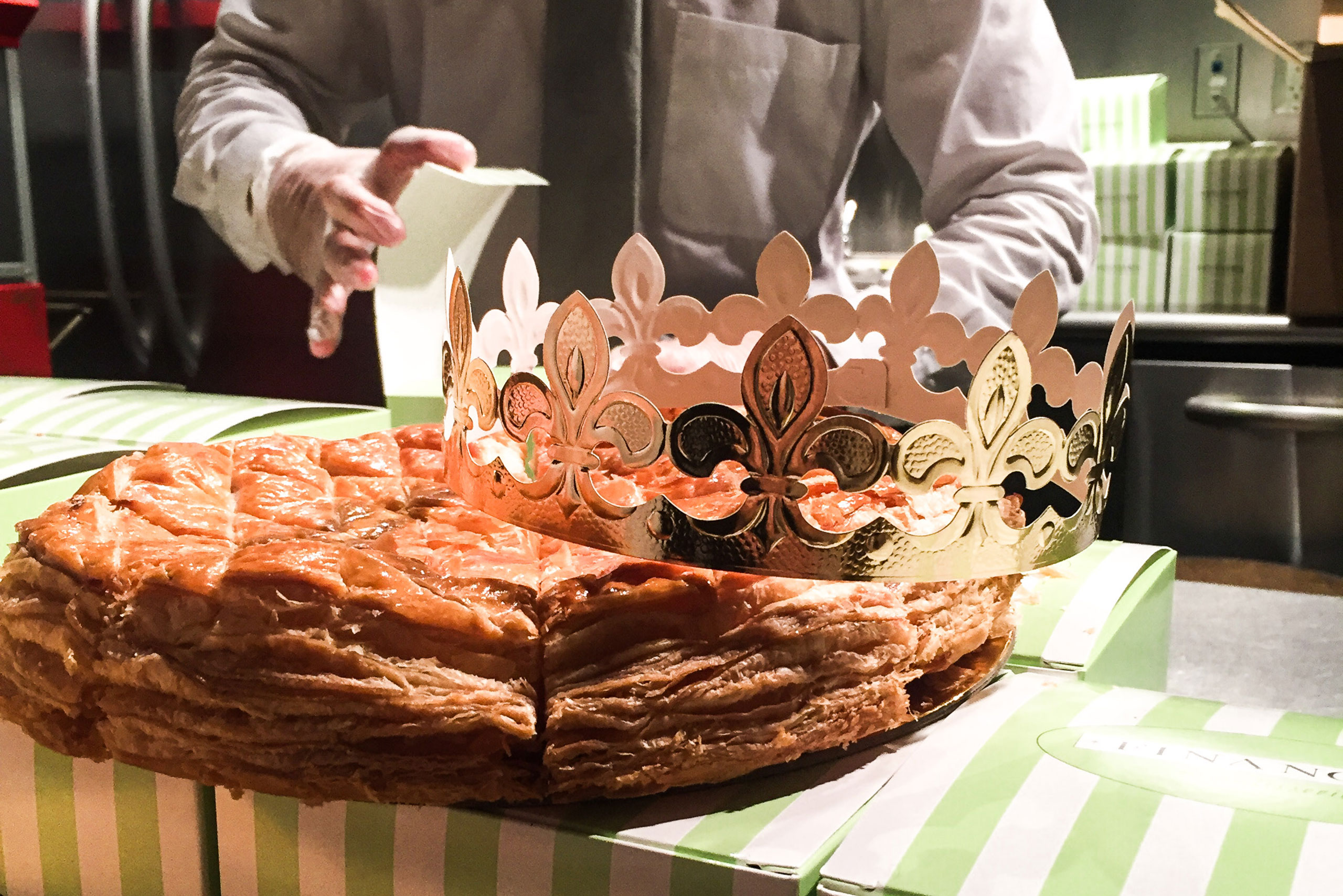 After ringing in the new year with the ball dropping in Times Square, the new year celebration continued in NYC on January 12th, but this time at the French Institute:Alliance Française (FI:AF) on the Upper East Side. A traditional French pastry, la Galette Des Rois (Three Kings Cake), is the center of the Epiphany celebration that the French (and francophiles alike, like me!) look forward to every January. Good company, food, wine and a delicious cake — what's not to love?!
The evening was hosted in their beautiful Skyroom (top floor of the building with a beautiful glass accented wall that doubles as part of the roof). Wine and cider, along with a delicious spread from Le District (found near Battery Park) hit the palette of those in attendance, along with the king of desserts itself, provided by Financier Patisserie, la Galette Des Rois.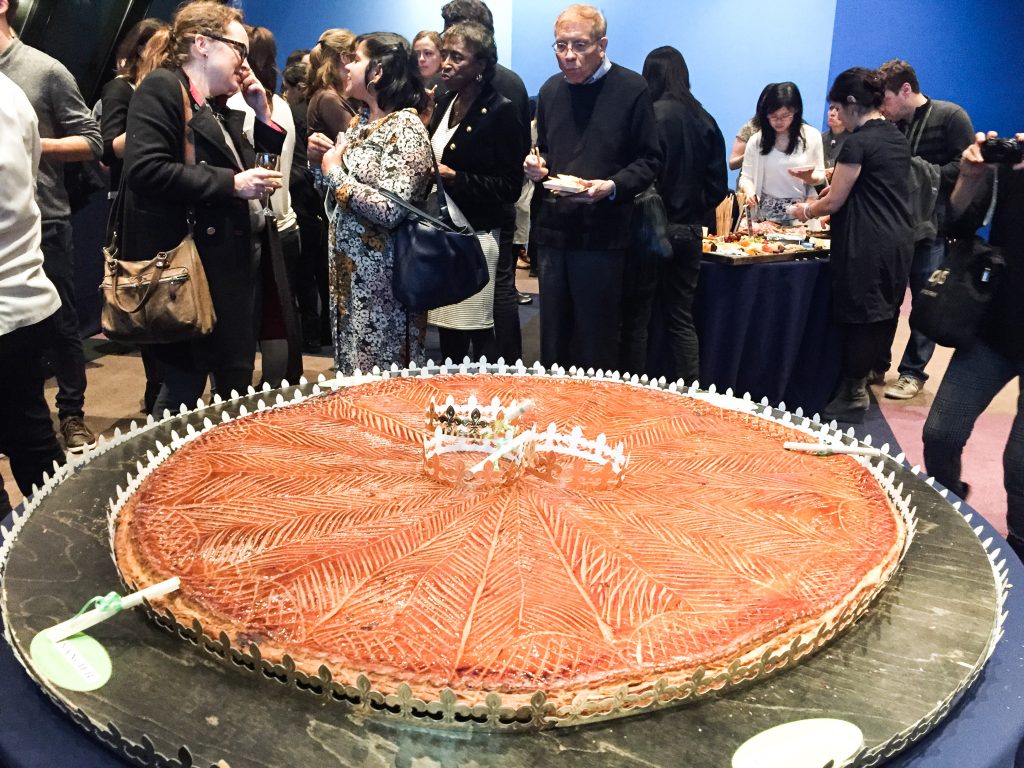 Truly massive, it was the center of attention and we even learned from the pastry chef himself that the first Galette Des Rois was actually filled with almond paste and mashed potatoes! Today, it is filled with delicious almond paste- simple but still oh-so-delicious! The added fun in this is 'la fève' (or 'lucky charm') that can be found inside select pieces of cake! Find one and you are crowned king for the night– those gold crowns are highly covetable, you know ;).
The rest of the evening included a photo booth station where you were entered to win tickets to a comedy show, complimented with great networking opportunities and fun conversations with friends. If you ever wanted to put your French language skills to the test (no matter your level), this is the place to be! This was just one of the many exciting cultural events that FI:AF holds throughout the year. Want to try your own slice of galette heaven? Head on over to your local Financier Patisserie, but hurry(!), this cake is gone after January!
FI:AF is a non-profit organization that was founded back in the late 1800s to help educate and spread the French culture to the community. Also worth mentioning is that FIAF holds the largest French library in the whole USA- how cool is that? For more information on workshops, classes (I actually just ended a semester of French courses here myself!), or events (art viewings, theatre, etc.), you can visit www.fiaf.org.
Thank you to FIAF for hosting me at this event. All opinions are my own.
xx,