Outside of Theme Parks, A Hidden Gem in Orlando: Winter Park, FL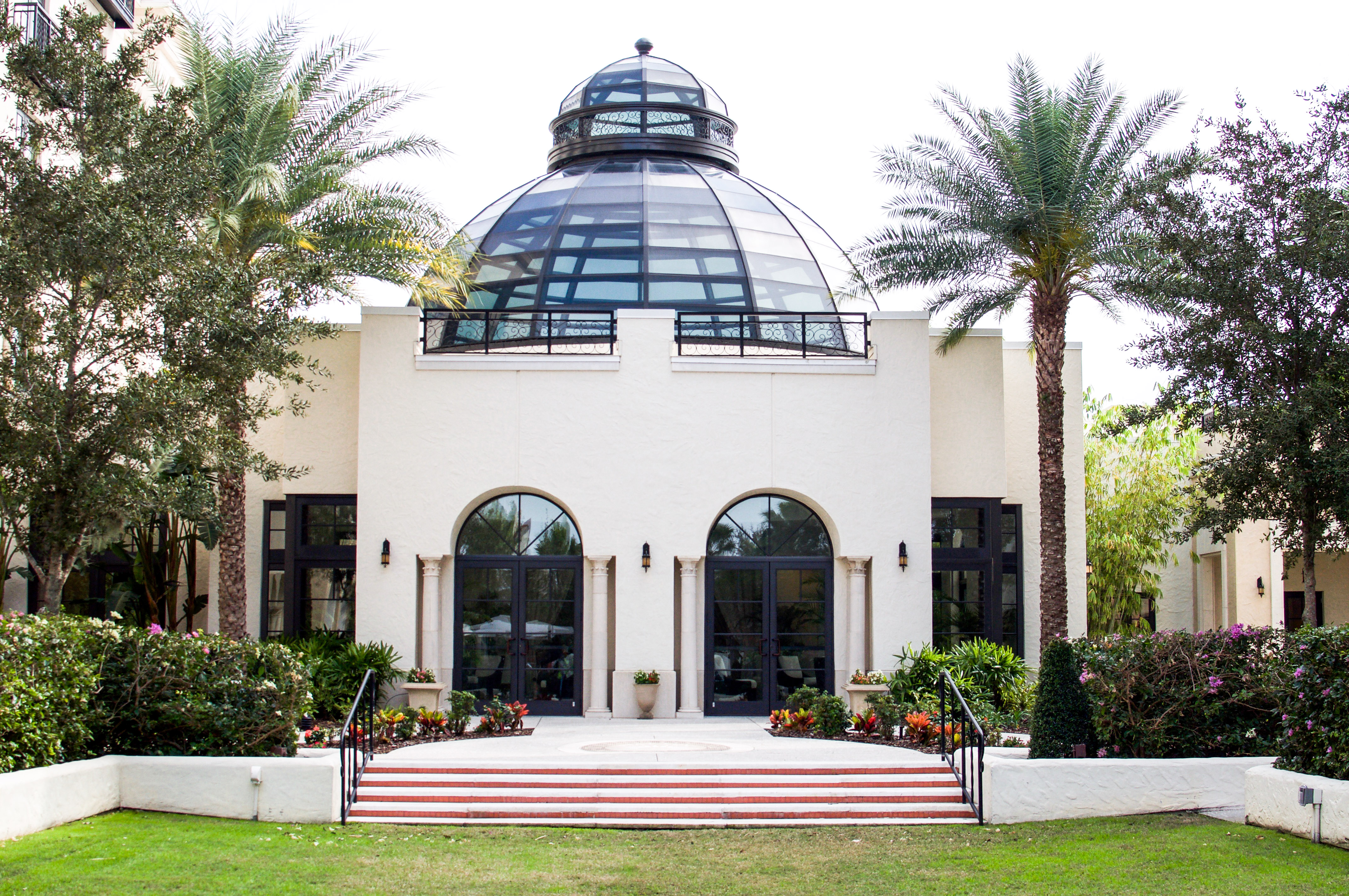 Ever had one of those moments where you just had a good hunch about something and, without saying anything, someone confirms it for you? Yep, that was me in Winter Park.
As my husband and I were having breakfast one morning, two girls were at the table behind us chatting when, all of a sudden, one exclaimed, "This is great, no one knows about this place, you'd never think this was in Orlando!" I couldn't help but smile.
In my research to bring you, my lovely readers, the next hidden treasure of a city, Winter Park was so promising that I booked a flight from NYC, got on a plane, rented a car and came to explore the beautiful city for myself. And, boy, oh boy, how I was quite impressed! Keep reading for some highlights and tips for your next stay!
Winter Park was founded by two northern entrepreneurs in the late 19th/early 20th century, who wanted to create a 'getaway community' for fellow northerners who preferred a warmer winter. Interestingly enough, tale has it that it was actually one of their doctors that initially ordered them to fly down south. Goes to show you that you should always follow doctor's orders ;).
The city is home to Rollins College, rated the #2 top college in the south, houses one of the nation's most beautiful campuses, and is actually the alma mater to Mr. Rogers! We, literally, were spending time in what used to be Mr. Roger's neighborhood (dreams do come true!). With lots of fun shops, museums, restaurants, parks, beautiful homes and lakes, Winter Park is the perfect destination to indulge in the beauty of nature and retreat at a very calm, yet inspiring, pace.
Where To Stay
The Alfond Inn: A very sophisticated, comfortable and inspiring hotel; you can take a dip in their rooftop pool, exercise in their state of the art gym, or just roam the hallways on every floor for your very own museum tour. No, really, the hotel is actually an extension of the Cornell Fine Arts Museum that houses around 300 pieces of rotating fine art!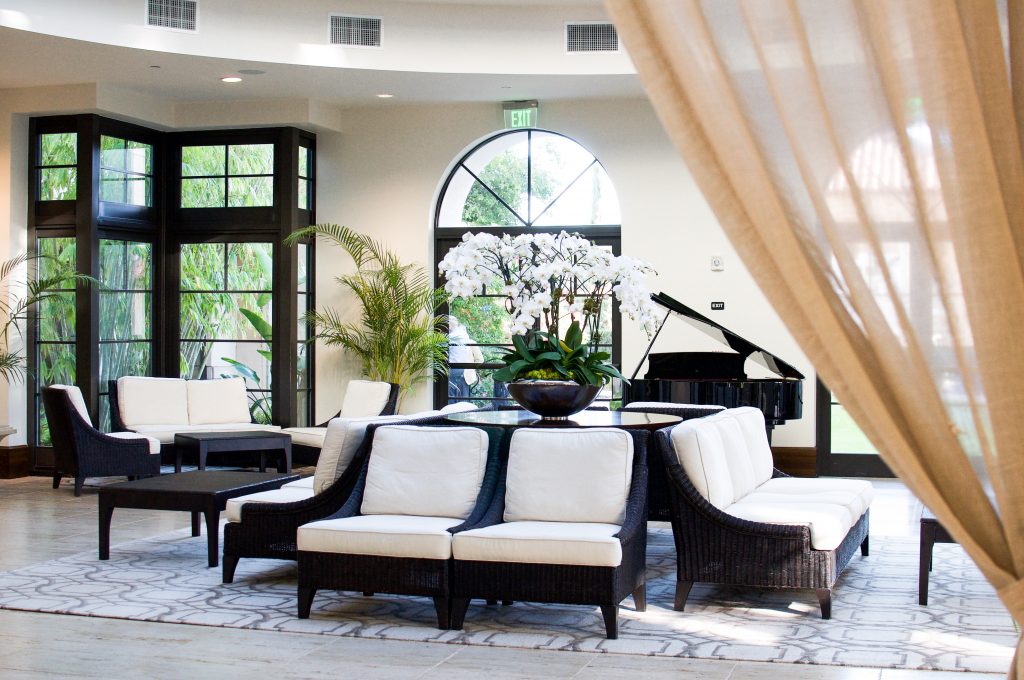 It is walking distance from the very popular Park Avenue, has the friendliest (and most knowledgeable) staff, and is pet-friendly. We were graciously hosted by the property and wouldn't think twice about staying here when back in town! Not only was the property modern and beautiful, boasting a well-maintained outdoor area, inclusive of a firepit for those chillier nights, but the best part is that your stay at the Alfond Inn helps send someone to college.
Yes, you read that right. All net profits made by the hotel go towards helping award selected students at Rollins College with full scholarships. It is one of the most philanthropic things for the education sector that I have ever seen a hotel do! In addition, they also host exciting events like jazz under the stars and have fun packages & specials that are sure to make your stay pleasant and worthwhile. Did I mention they're pet friendly?! 🙂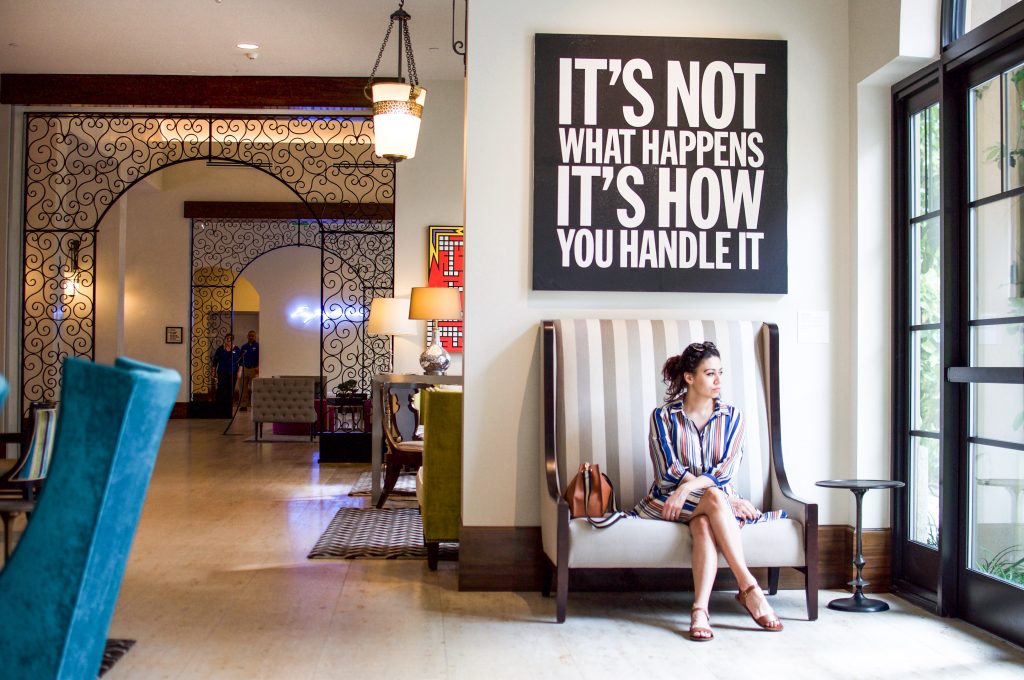 Where To Eat
Let me tell you, there is no shortage of places to catch a bite or sweet around here! While we didn't get a chance to experience all of what Winter Park had to offer, below you will find some of our picks:
Mon Petit Chéri: Great spot for some French pastries (you know the Francophile in me is always seeking them out!). Enjoy them out back in their outdoor patio, complete with greenery, sunshine and light French music to set the mood.
Barnie's CoffeeKitchen: We went in for brunch and were very happy with our meal. The avocado toast (because how could I not?) was delicious and my husband had some very tasty tacos (picture below!). Of course their coffee was good and they had a nice assortment of baked goods, too. With seating both indoor and out, you'll be sure to enjoy your meal in a relaxing environment.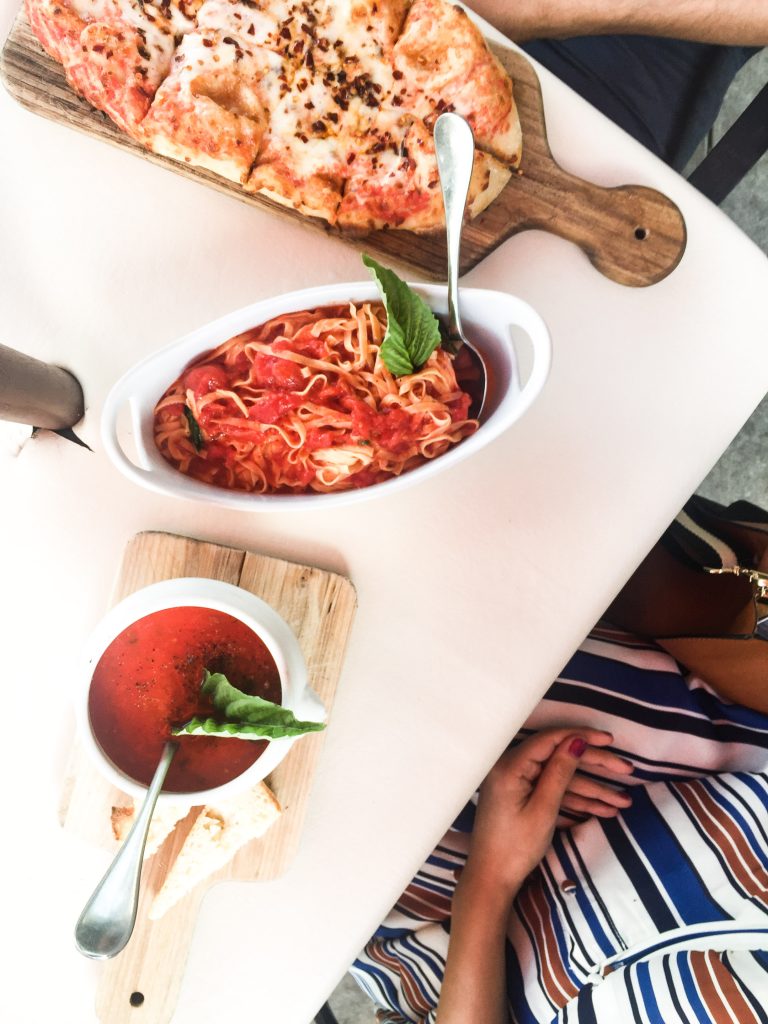 Rome's Flavours: The receptionist at the hotel actually suggested this restaurant and we made sure we didn't leave Winter Park without trying it– it was her favorite in town, after all ;). Rome's Flavours is, truly, an Italian restaurant; especially since all of their ingredients are imported from Italy– we were told that even the water was imported! My husband, Italian, could spot the difference as soon as our pasta order came out as he said, "Yup, this looks really good, you can tell by the texture." The pizza we ordered came with the fluffiest crust I have ever seen. All in all, the food was delicious. So thankful for the recommend!
Hillstone: For a nice treat, we went out to Hillstone for dinner. This restaurant is nestled right along the lake for some really nice waterfront views. Walk in and put yourself down on the waiting list to dine outdoors– it is worth the wait. Really hungry? Have your meal indoors and then after dinner grab a cocktail and retreat to one of their seating areas outdoors. My husband is quite the food critic and said that their steak ranked top 2 on his list of all-time. Great service and great quality food.
Bosphorous Turkish Cuisine: While we actually didn't get a chance to eat here as there was a pretty large crowd whenever we walked by; had we more time, we definitely would have popped in! If you make it in, please let us know how it was!
Things to See and Do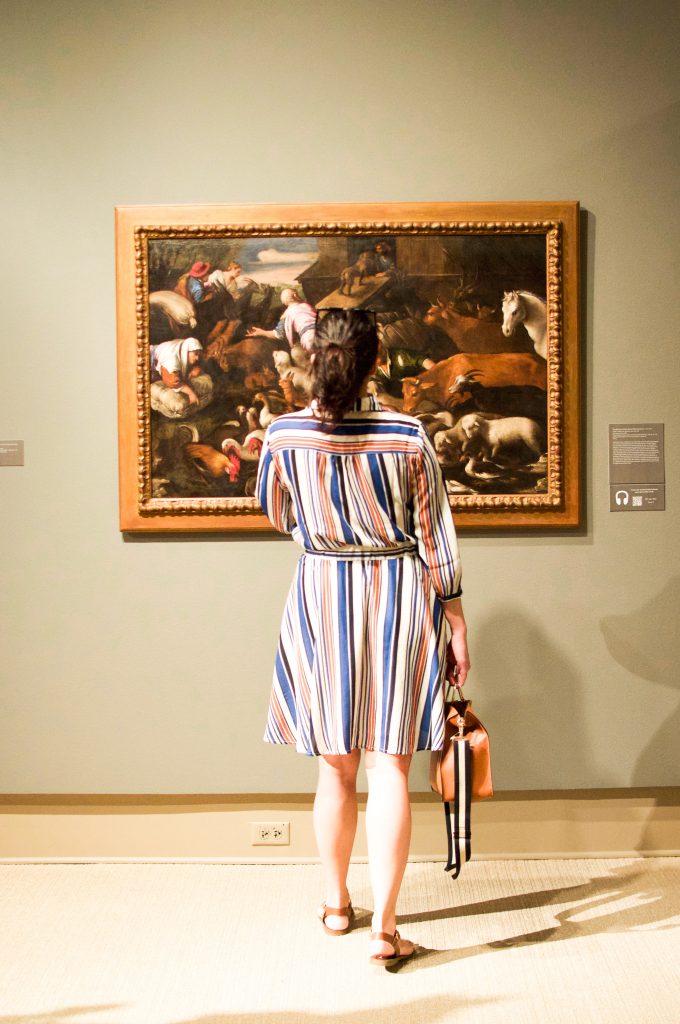 MUSEUMS
The Cornell Museum of Fine Arts is situated on the beautiful, beautiful, beautiful campus of Rollins College (remember, an extension of the museum's collection is located at the Alfond Inn). Through a generous donation to the school, the admission is free to the public and has some collections. We saw the museum's art offering in just under an hour, which is great, because you can fit in another great museum into your itinerary, too! Definitely check it out.
The Morse Museum: If you love the Tiffany stained glass works at the MET in NYC, then you'll love this museum as it is home to a very large and comprehensive collection of Tiffany's stained glass artwork, including other pieces such as jewelry, paintings and pottery. They also hold other American works of art. Check out their site for current exhibitions!
SIGHTSEEING
Scenic Boat Tour: Start on Lake Osceola and traverse multiple local lakes while on an open-air boat as you go through beautiful canals, covered with greenery and Spanish moss hanging to serve as beautiful décor, all by mother nature. The tour is about an hour long and not only will you learn about Winter Park's history and spot some wildlife along the way, you will also learn about the beautiful lakeside homes and their past/present owners, such as the families of Mr. Walgreens and Mr. Rogers. You cannot visit Winter Park without taking this tour!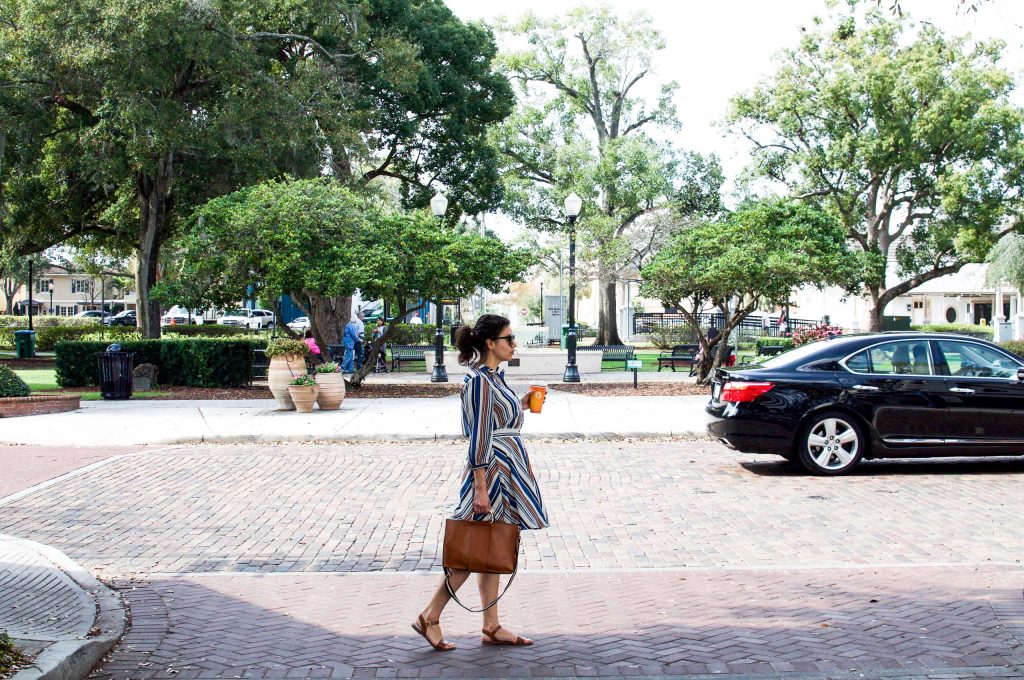 LEISURELY STROLL
Grab a sweet treat like a macaron or gelato and head to Central Park. Take a seat on a bench and just take in all of the birds chirping and people-watch. Alternatively, you can head into the beautiful Kraft Azalea Gardens and reminisce alongside the lake, while capturing some gorgeous photography.
SHOP
Park Avenue is where it's at. There are so many cute boutiques that carry some high-end designers, great market brands you will recognize from back home, as well as some hidden gems (like an all olive oil and balsamic store!) just a curious left -turn-into-an-alleyway away. Check out their directory or surprise yourself as you stroll along the street aimlessly :).
We had the most relaxing time in Winter Park and always mention it to friends who are looking for an Orlando-area escape that is outside of the theme parks!
Hope you enjoy!!
xx,

Special thanks to the Alfond Inn for hosting me. All opinions are my own.
Please feel free to leave your comments/questions below!