Itinerary: Day-Trip to Philadelphia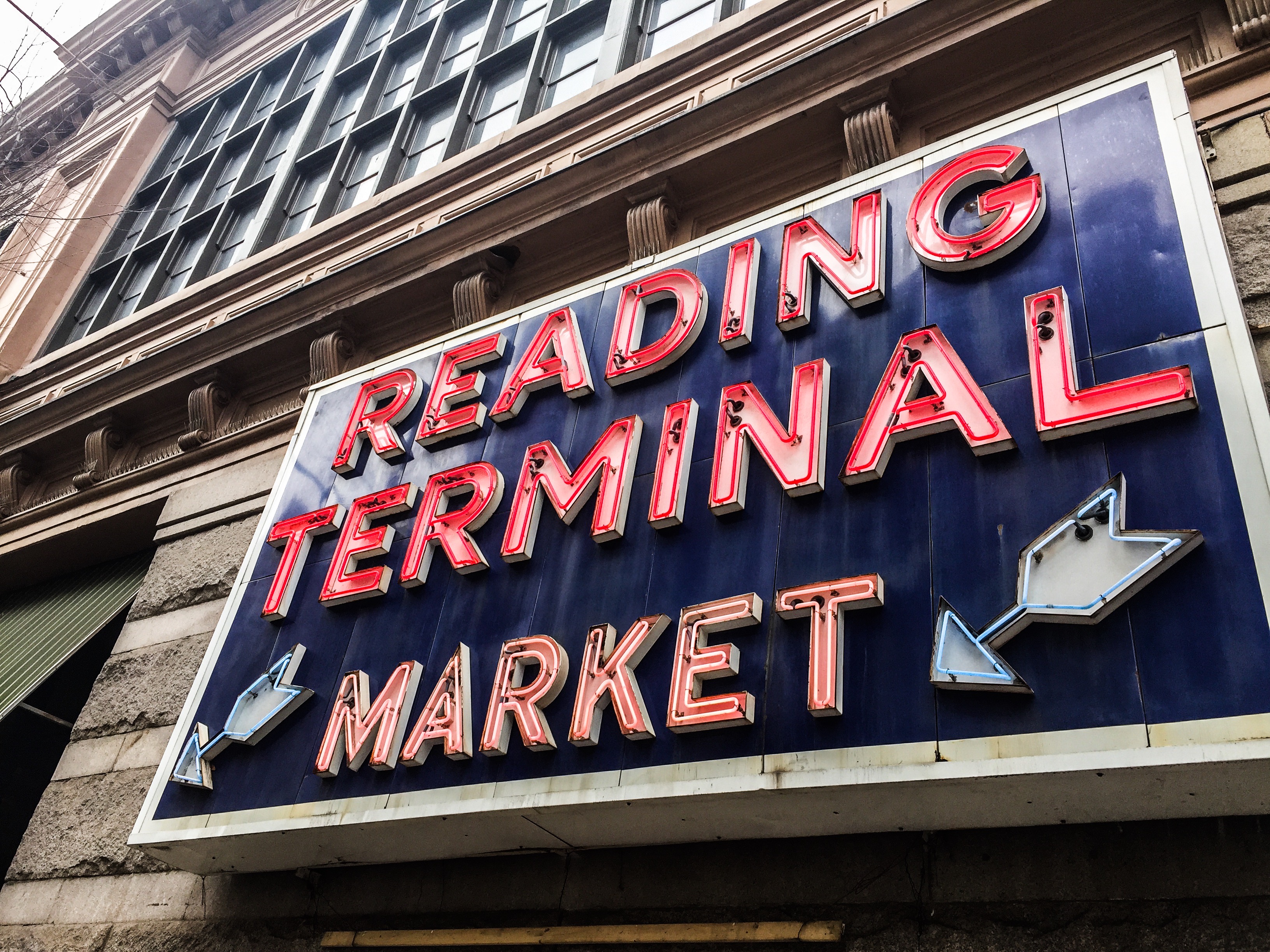 I don't know why, but there is something about Philadelphia (Philly!) that just has me going back. If I had to take a guess, it'd probably be because the city is just filled with so much culture and history– it's hard to get enough! Don't even get me started on the Georgian-style homes; I secretly look at listings when I'm out there!
Being in NYC we are lucky that we are just a short 2-hour drive away; with that said, we packed ourselves into the car and drove off to experience the city of brotherly love. No car? No problem! The Amtrak train will get you there in about 1h 30mins. They currently have a promotion going on – check it out! Alternatively, there are also buses that can get you out there; ah, the possibilities :).
Below is a day-trip itinerary we did most recently. Below that? All the fun spots that we recommend from visiting the city a few times; feel free to pick a few things and make the day trip your own! Also, always leave room for uncovering your own hidden gems– you just never know what you'll find :).
Early Bird: 9AM
It's tried and true, but still so good. Start with a tour of the iconic Liberty Bell. No tickets are needed. Cross the street for Independence Hall, where you can go into the room where the Declaration of Independence and U.S. Constitution were debated and adopted.

Been there done that? Then try this:
Pick up a coffee and morning treat at Old City Coffee, located inside Reading Terminal. Take a quick stroll around to see everyone start to prep all the deliciousness for the rest of the day. Head on out.
History & Shopping: 10AM
Step inside the historic Wanamaker building, that currently houses Macy's, and see the world's largest organ (purchased at one of the World's Fairs). Maybe even pick up a new pair of shoes while you're there *puts on halo* O:).
Brunch: 11AM
Get your brunch on at Talula's Garden. Grab a mimosa or a glass of fresh squeezed carrot juice. Dine outside as you hear birds chirp and feel the warmth of the sun on your cheeks or head inside. Either way, their food is very good and so super fresh. Tip: be sure to make a reservation!

Art & Culture: 2PM
Get your art on by visiting Isaiah Zagar's well-known Philadelphia's Magic Gardens. What started as a simple form of art has transcended into an immersive experience, not only at the museum itself, but also throughout the city of Philadelphia. Sign up for a tour and take a stroll around the neighborhood as you're taught about the works of art and their meanings behind them. You even get to see Isaiah's home; and, hey, he may even pop out himself– we got the chance to say hi! :).

Snack Time: 4PM
I'm sure you've built up an appetite strolling around the neighborhood, how about you fix that with one of Philadelphia's favorites like Blackbird Pizzeria? This place is all vegan, but widely popular (like they-even-have-their-own-t-shirts-for-sale popular). Get your own vegan Philly cheesesteak, or try one of their delicious pizza slices! The place is tiny, but it was voted as the best vegan cheesesteak in Philadelphia and is home to some of the top vegan pizzas in the country!
The Wind Down: 6PM
Why not walk off your meal as you make your way back up to Elfreth's Alley— the nation's oldest residential street. Continue your walk across the speedway and right under the remarkable Benjamin Franklin Bridge to watch the sun set. After your wonderful evening, make your way back home and relish in the beautiful day out in Philadelphia.



Additional Notes/Tips:
For More History Head To: The Benjamin Franklin Printing House, we have him to thank for the U.S. Postal Service today, after all!
For More Food Options to Check Out:
Café La Maude: French middle eastern amazingness. Once done (or while waiting for your rezy, check out City Planter next door and don't forget to pick up some City Spice spices for home!)
Cheesesteaks: As I don't eat beef, this recommend comes from my husband:

"When in Rome… definitely try Pat's and Gino's and come to your own conclusion of who has the best for a fun touristy thing to do. When you're done, head on over to Jim's; I keep it traditional "One Whiz Wit" (which translates to one cheesesteak with cheese whiz and onions!)
For a vegan cheesesteak, grab one from HipCityVeg – so delicious!

Reading Terminal Market: Everything under one roof; with so many options, here are my go-to's:

Kamal's Middle Eastern Specialties

: try their mint and rosewater lemonade and a side of falafel as a snack!

The FlyingMonkey is known for their whoopie pies, don't miss it! For my vegan friends, there is a chocolate cupcake in there that will make you go "MMM MMM MM!"
City Coffee: grab a cup from here to pair back with your baked good

La Peg: corner dining right by the bridge with a nice big outdoor patio and music to set the fun mood
Morgan's Pier: by the pier and bridge; haven't been here, but looks good!
For Parks & Gardens:
Shofuso Japanese House & Garden: you take off your shoes before going in; a great cultural experience, plus they have traditional tea time! The gardens are beautiful, too. Great for cherry blossom season!

Fairmount Park Horticulture Center: sit back, take in the beauty and see what volunteers are up to!
Washington Park
Cities Sister Park: AMOR can be found here. LOVE was under renovation, head to LOVE park to see it once it's back up and running.
Rittenhouse Square
Fairmount Park
Spruce Street Harbor Park: dine on the barge; summertime will be epic with activities galore and hammocks installed for you to relax– what could be better?!
Shopping:
Macy's: See the world's largest pipe organ that is played every day except Sundays. Call the visitor's desk and inquire about their tours- super insightful.

King of Prussia Mall: I mean, this place just has it all. If you can't find what you're looking for here, I'm not sure you will find it anywhere! Wear COMFORTABLE shoes! 😉
Happy Travels!
xx,