Gap Year Abroad: How to Choose a Country & Visa Type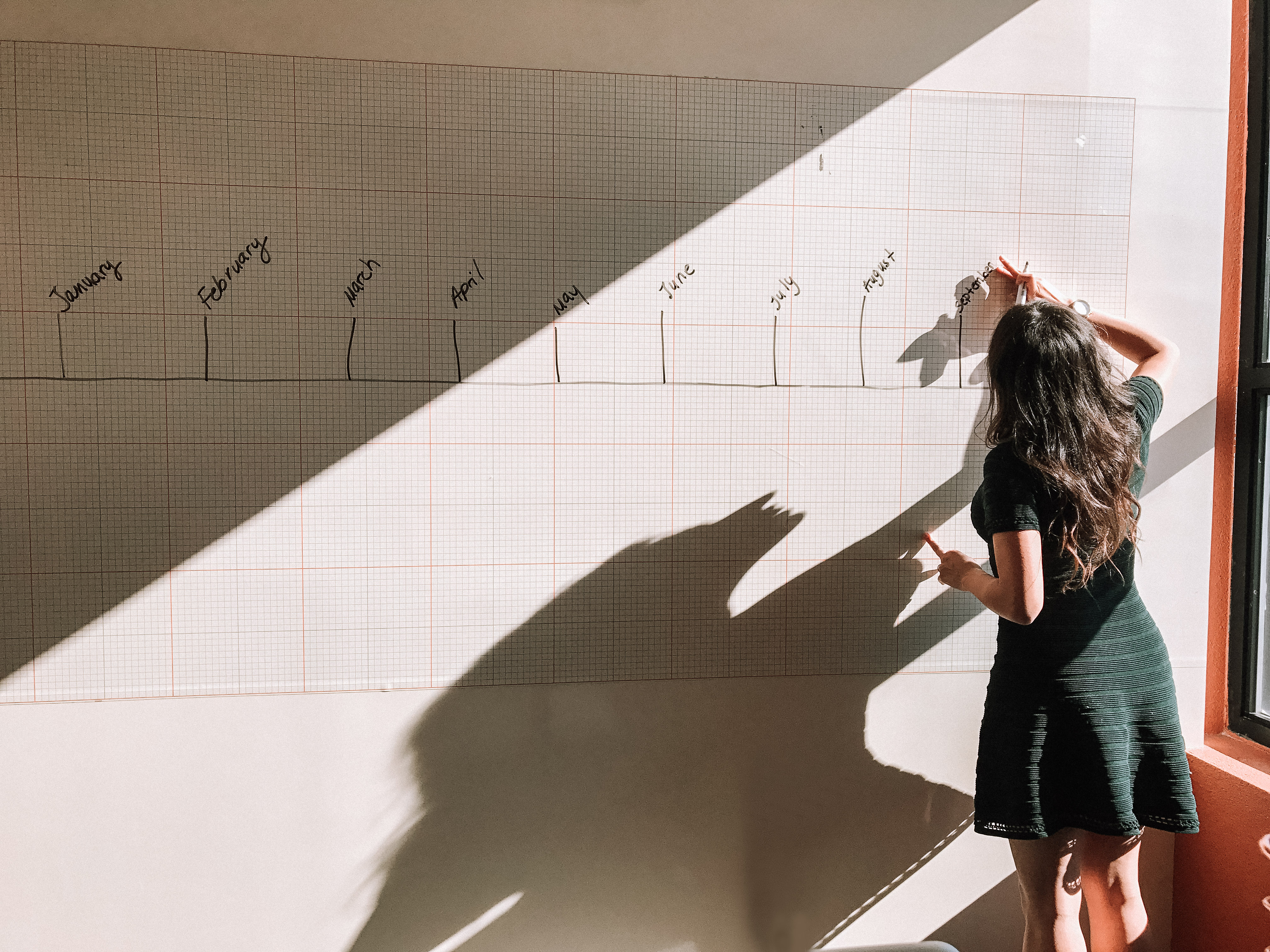 Days of day-dreaming finally giving you the itch to take a gap year/break from your routine and jump into another experience? And abroad, too?! You little dare-devil you.
I get it. I've been thinking of taking a break from New York for a while— a few years, actually, but was never able to convince myself to just peel away and 'go.' After attending the  Tony Robbins seminar, though, it gave me the validation I needed for my soul and just knew that we just had to make the move sooner rather than later. If I didn't, it would be something I would regret.
But the question was: where?
I mean, it seemed very much like a first-world problem at the time: we could go anywhere in the world, but we didn't know where to go. Portugal? France? Spain? All of these countries brought me so many questions. This wasn't just a vacation that would end in two-weeks you know; this was our life for a year. We would stay there and not come back for a while. I needed to think about: the cost of living, quality of life, health insurance requirements, ease of getting a job, what the job market was like (a lot of countries require employers to prove that none of their citizens who applied were capable of doing the job so they, last resort, offered it to you), the occupations that the country needed, safety, transportation, etc.!
In an effort to hopefully help make your road-to-country discovery smoother and less overwhelming, I've laid some steps below from my own learnings!
1. SEEK TRADITIONAL RESOURCES:
To be honest, searching online was overwhelming. While the World Wide Web is amazing, there is just so much information and from everywhere. I'd be up until 3am every day trying to put together a document with pros & cons; and, even then, I feared missing a piece of information. I couldn't handle it anymore as my options were constantly changing– every day was a new country! Monday, Indonesia. Tuesday, Portugal. Wednesday, Denmark. I knew that if I kept down this path, I would be 100 years old, sitting at my computer and still be confused.
So, I turned to Amazon and searched for books to help. Traditional, printed books are good for this because you can't really get too distracted and "click another link;" it forces you to get into the "what you see is what you get" mentality, making your search efforts a bit more narrowed down and more easily digestible.
I ended up buying "Getting Out: Your Guide to Leaving America" and loved that it gave such great information. Not only is it very resourceful in terms of providing advice on things like health insurance, visas, etc., it also gives you some good stats to consider about each country: crime rates, population, etc. The book speaks to countries in which it has received expat testimonials with the testimonials included!
After reading every single page, I dog-eared my picks and then started looking into the thing that would essentially allow me to go: visas.
2. CHECK VISA TYPES & ELIGIBILITY:
With your countries now narrowed down, it's time to look into their offerings & requirements. Some things to keep in mind when looking at government websites for visas are: time of the year you are applying for a visa (is the enrollment period open? If not, when does it open?), length of time to process (some take days, some take weeks), amount of visas available for US citizens (each country is different, can range from 10 to unlimited), occupation (can you get a specialized visa?) and age (age-specific visas are available— one size may not always fit all).
Each country has their own set of visas and looking into them all will help narrow down which ones match closest to what you're going for and if you qualify.
Since we were looking for New Zealand, here are some we came across as an example (for a full list, click here):
Work Visas: available if you have a company "sponsor" you, meaning you land in a different country and you already have a set job with a business that, pretty much, vouched for you and brought you over. You can look at off-shoring companies/jobs for these in which you can enter a contract for your stay; this option also opens up many more countries you can choose from because you are committing to staying for at least 1-year with the employer, typically.
Residential Visa: it's a bit more of a commitment if you really have your heart set on staying somewhere for a very long time. Requirements can have you invest in property to staying for an extended stay of years; this one is more popular with people seeking to retire to other countries.
Skilled Migrant Visa: if you have an specialized skill/occupation that the country is in need of due to shortage (such as nursing or construction), you can come over with this "specialized skill" to work and stay.
Working Holiday Visa: After tapping deeper into visas, I stumbled upon "working holiday visas." Essentially, they are visas that allow you to vacation (or go on 'holiday'), while also allowing you to legally work in that country for a certain amount of time.
Under this visa, as an American citizen, I soon learned that my options were the following: Canada, Ireland, England, Singapore, Australia and New Zealand. The catch? You had to be at most 30 years of age at the time of application (I believe Australia is now 35 years of age). The work/holiday visa was exactly what I was looking for and, with being just one year short of the age limit, I knew this was my time to apply.
3. WEIGH YOUR TRAVEL INTENTION
So after reviewing visa requirements and seeing that some of the world is your oyster, you now have a shorter list of countries to choose from. Woohoo! You've narrowed it down!
Before deciding on one over the other, it is very important to think about your travel intention, A.K.A.: what are you seeking from this move that your current country isn't quite giving you?
Have the conversation with yourself (and if you're going with others, get them talking about this, too!). Last thing you want is to be drawn somewhere, arrive, and second-guess that country versus another!
Here was my thought process to help guide you:
Personally, I really wanted to remove myself from the constant hustle & bustle and get more in touch with my soul; I also wanted to be more outdoors than not. While Canada offered so many beautiful outdoor adventures, I wanted to be somewhere a bit warmer during the winter months. I also wanted to be somewhere that I felt was more "once in a lifetime" in terms of the travel time required. While I had Ireland and the UK as my options, I gently placed them to the side as I could always hop on a plane across the pond from NYC and be there in six/seven hours. Singapore intrigued me, but since I wasn't a recent college graduate, I didn't qualify. This left me with two last options: Australia and New Zealand.
Australia's beaches were tempting, but I knew so many people that have been there. It seemed that Australia was more popular and, through pop-culture and Instagram, saw that the culture kind of resembled the USA a bit.
New Zealand on the other hand? Not so much. I could count with my two fingers all the people I ever knew who've travelled there on vacation. The little cousin of Australia, whose total country population is less than that of New York City's, intrigued me so much. It wasn't a quick flight (I needed to dedicate at least 24 hours to get there) and it looked like it offered a lot of hiking, space and nature. Countless adventures seemed to be had and, oh, according to what popped up on my Google image searches of 'New Zealand,' it seemed absolutely photoshopped and I just had to go confirm the validity of these locations. I mean, REALLY(?!), those perfectly snow-capped mountains and bazillion sheep wandering around green rolling hills just *happened?!*
It wasn't somewhere many people I knew went, which made me want to go there even more.
My intention was set. I thought about it. I weighed my options. I was all about uncovering the beauty of "the underdog" and, so, New Zealand turned out to be my heart's desire.
4. APPLY FOR YOUR VISA— OFFICIALLY:
With your intention set and country chosen, now it's time to fill out your visa. Make sure to gather ALL necessary documents BEFORE applying (the government's website will detail it all out for you). You will find that, if any info is missing, it will only give you more stress; best to do your homework beforehand! Note: some countries will ask you for your passport (if you don't have one, you need to get one first!) and they require your passport to be valid for a length of time (if you do have one, and it's going to expire in three to six months, best to renew it!).
I remember applying for my student visa at the French Embassy in NYC once and I missed a few pieces of information that it left me running around the city like a crazy person, stressed, frustrated and in tears. Day after day I returned, until I finally received my visa. Best bet is to gather EVERY PIECE OF DOCUMENT before starting the application— trust me!
Alternatively, if there is no embassy for the country you are interested in applying to in your current city, your host country may have the visa application available online! This was the case with New Zealand for us.
I made sure to have all information ready before applying on their government's immigration website; yes, you can even come across delays online and it can become even more cumbersome due to back and forth emailing/phone calls that may need to be made.
Check out the fees required for the country, too. For Americans interested in New Zealand: the price for the visa application is zero dollars (yep, that's right— who's coming now? ;)— Australia is about $300), the turn-around time is lightening fast, and the immigration website is the best I have ever seen (there's even a chart mapping your emotions throughout the year when acclimating to a new country based on previous immigrants as the survey!).
Now you sit and wait! Remember, it may take some time and government sites do let you know how long processing will take. If it says "six to eight weeks," go into your calendar eight weeks from applying and put in a reminder that your visa should have arrived by then! :).
Hope this helps!
Got questions? Ask 'em below!
xx,