Tony Robbins UPW: What It Is and How It Came Into My Life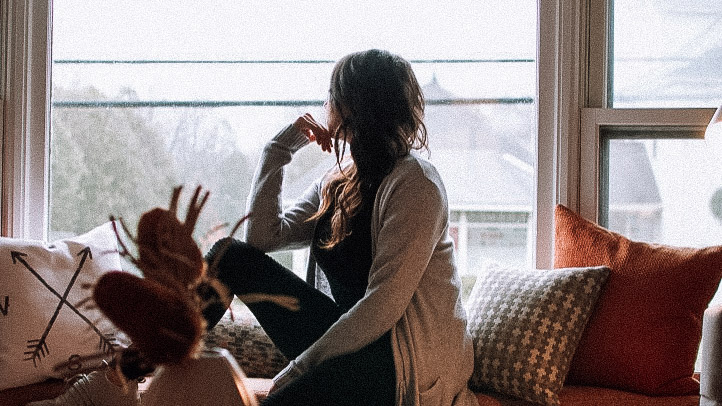 – – part 1/3 – –
Tony who? Maybe you've heard about him, maybe not. I never knew who he was but, at the time of writing this post, I can tell you that he helped change my life.
With a brief introduction (you can read a better description of him here), Tony is a "life/peak-performance coach" that is highly admired by so many people around the world. He's worked with Presidents of the United States, Olympic athletes and has been working on his craft for over forty years. He started from nothing and is a successful multi-millionaire today. Oprah's interviewed him for Super Soul Sunday and you can find him in many Forbes articles– Warren Buffett being a close friend of his. If you want a one-on-one session with him, prepare to get on a three-year waitlist. And, while you're at it, get that one million dollar fee ready.
Yes, it sounds like a big deal and the fact that I got to go to one of his seminars was absolutely a blessing– in total disguise. It is something I am eternally grateful for and have decided to dedicate the next three posts to this life-changing event as part of a series.
Tony Robbins UPW (Unleash the Power Within) is a four-day, fully immersive seminar that shows you how to overcome your fears so that you can live a beautiful, brave and purposeful life.
The Tony Robbins Unleash the Power Within seminar was one that I will forever remember in my life. It opened my eyes and gave me many tears of joy, release, love and optimism. It's probably one of the best events I have ever been to, coming in to a close tie right there with my wedding day. I remember it like it was yesterday and I cannot wait until I get there again. It was the seminar that gave me the strength to leave my fears behind and move abroad. Yeah, it was that amazing.
I've been meaning to write this post for a *very* long time now, but I believe that the universe guides you to its proper moment in time and, well, it finally brought me here. Today is the day I start to share with you my experience at the Tony Robbins Unleash the Power Within seminar, which, from this point forward, I will describe as UPW ('cause that's what we use anyway ;)). It only happens at most four times a year, around the world, and it came into my life at the perfect time.
I'm sharing this story because it comes full circle.
HOW IT CAME UP:
It all started on a gloomy Tuesday morning; I remember it so well because, outside of my NYC office building, the sun seemed to have looked like it took a PTO itself the day after I took mine. I picked up my phone and texted my husband:
"I'm struggling and need some inspiration."
"Look at this seminar link I came across," he wrote. "It's Tony Robbins' Unleash the Power Within and it's $1,000 a ticket for general admission, am I losing it? So expensive!"
"Who is this guy? And WOW, that is one expensive ticket for sure." I answered. "The conferences I've wanted to go to are around the $500 mark."
"What kind of conferences are you looking for?" he wrote.
"Something travel or writing related, I just need to be inspired," I wrote back.
I quickly looked online for some conferences. There was one happening in the middle of America in a few months related to travel and writing. There was a Create & Cultivate one I've been eyeing for a while. And another one happening in Boston the following week related to women making change.
"I'm thinking about one of these," I texted.
"You should go to the Tony Robbins' UPW seminar I just sent you," he answered.
"You're crazy," I replied.
I mean, here was the opportunity for me to finally get to go to a conference I really wanted to go to and he was proposing I go to this random one? I mean, Tony who? I never heard of this man. The website he sent me seemed very put together, but what in the world was this thing? It stated it was over a few days, that 'your life would change,' and it had a bunch of celebrity testimonials at the bottom with their experiences. I was very skeptical. I know celebrities get paid money for their testimonials sometimes, how was I sure that this just wasn't one of them?
I researched the heck out of this seminar and, honestly, the more research I did the more scared I became. It was meant to tap into the depths of your soul. It was meant to, well, "unleash the power within." I remember reading on their site something about needing to wear "loose fitting clothing" for the first day and to "eat a light meal before the fire walk." Um, excuse me? The fire what? You better believe I googled "fire walk" because I needed to know if it was the new "electric slide" or something. News flash: it was not. The fire walk, I soon learned, was exactly what it sounded like: hot coals, roasted overnight, and laid out for you to walk on.
What. The. Heck.
It sounded like a recipe for getting me to the emergency room STAT.
I kept digging and found some videos, along with more testimonials explaining what a difference this seminar made in people's lives and how they finally "saw." I mean, was I blind or something? Maybe.
The more research I did the more all of this just sounded very cult-like, too. This man has a following. A MASSIVE one. At four days straight in length, I didn't want to lose control of myself and be brainwashed! I mean, not that they brainwashed you, but how else was everyone just so in love with Tony and what he preached?! I honestly couldn't really understand what this seminar was all about and just didn't really want any part of it anymore, especially knowing that it was $1,000 for a ticket– for general admission.
"Woah, Buddy. Thanks, but no thanks," I texted him. "It is absolutely out of the question; we are not spending this much money on me. You know where we can travel with $1k?! I would feel so guilty. Plus, I don't think this will work. Thanks, but not for me."
"Too late, it's done," he responded, "the seminar starts next week and you're going."
…what?…
"Just transfer the name to yours. Say I got sick or something!!" I pleaded.
How could he do that? How could we spend this much money on me? I didn't feel it was worth it. I didn't feel that I was worth it. After getting out of my head, I could see the very unselfish gesture my husband made and I thanked him for it. I also expressed how I didn't want to let him down and have $1,000 of our hard-earned money go to waste. If I was eating ramen for the next three months to make me feel better about this purchase, I needed it to be so worth it. I really wanted him to go, not me.
"Just keep an open mind; that is all you can do for me," is what he responded to all of this.
After accepting the fact that I was going, I counted my blessings and started to feel pretty blessed for this opportunity; I started to kind of get excited for what was to come– whatever that was.
It seemed like I was somehow destined to go. My husband was the carrier of this experience sent by the universe. I was never searching for it and, somehow, it all happened so quickly and it found me.  And so, unaware of what the future held, unaware of what Tony would do for me, unaware of what was going to happen, I made my way to New Jersey the following week for an experience like no other.
/////////////////////////////////////////////////////////////////////////////////////////////////
Read part II of this series: Tony Robbins UPW: I Walked On Fire– Literally
xx,