4 BASIC THINGS TO KNOW FOR YOUR NEXT TRIP TO TOKYO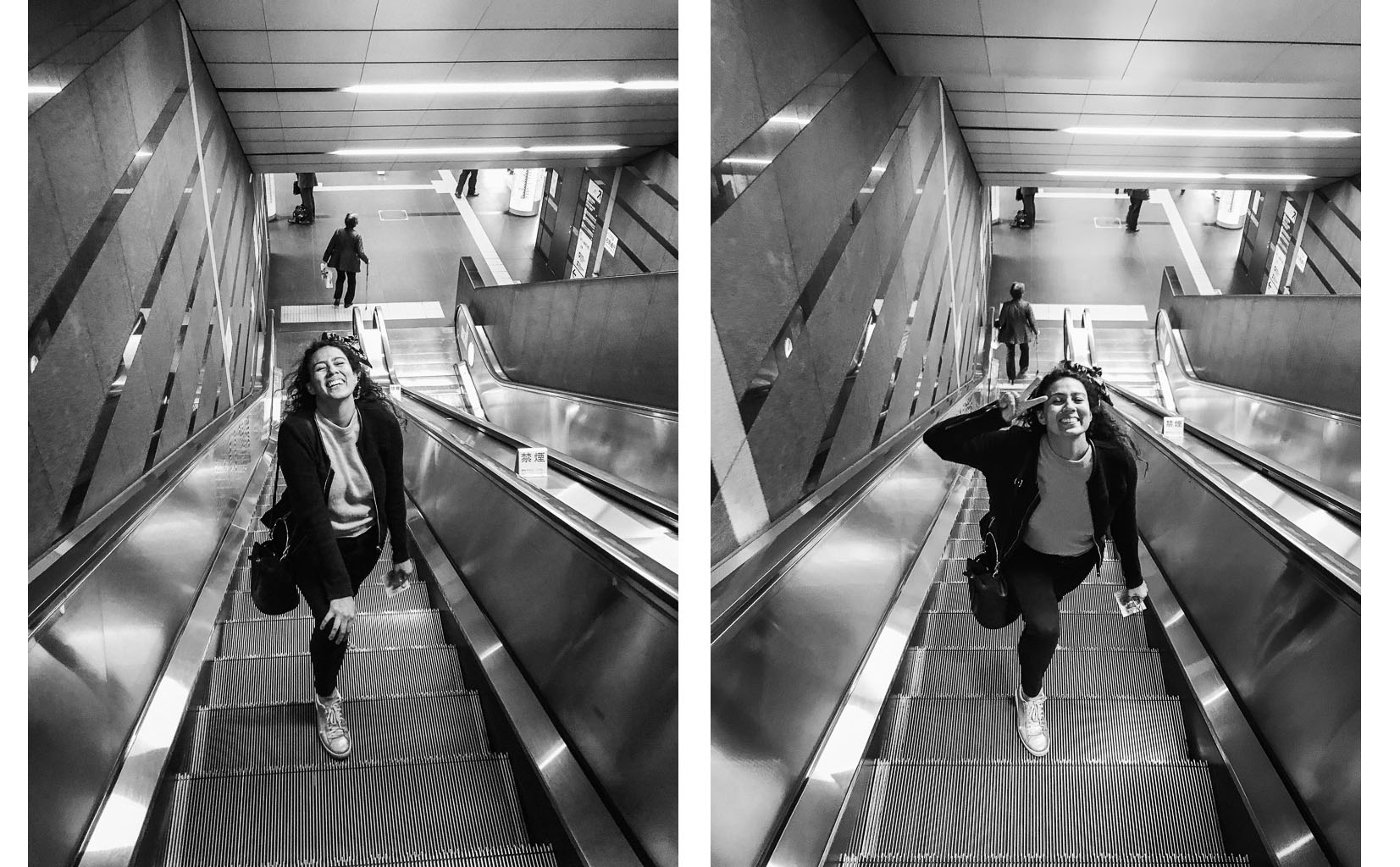 Quickly sharing some things to know for your next trip to Tokyo. It may seem very basic, but helped us heaps when we traveled there for the first time! Remember, a polite traveler will always be welcomed back — and we expect to be back there again (and again, and again)! So, onto the list!
(1)
TAKE ADVANTAGE OF UNLIMITED RIDES WITH THE TOKYO METRO
Tokyo Metro: as a foreigner, you are allowed to purchase (with proof of passport) an unlimited subway card (BUY IT AT THE AIRPORT NEAR THE METRO)– it gives you access to both the Toei and Tokyo Metro lines. I cannot stress enough how much this was useful because as you enter/leave stations/switch lines, you will have to enter your ticket into the machines, and if you don't have the correct ticket, you'll have to purchase new ones a few times; it can get pretty confusing, so eliminate it with an unlimited card! Available for 24/48/ or 72 hours, it's honestly the easiest way to get around Tokyo! (Also, at first glance of the Tokyo Metro map, you may start to feel uneasy, but TRUST; after an hour or two, you'll be a PRO! And it becomes to easy and FUN!)
pro tip: station names are great, but utilize the station numbers (ex: C11, T02, S01)– so much more easy! And, when you're unsure which platform to board the train on, the platform walls will tell you the direction of the train by noting what the next number is! (ex: you are at C12 and you need to get to C8: the wall will say C12->C11 (which means it's decreasing, so C8 is in this direction; board this platform) voilà! // Follow the lines and stand in line when waiting for train + when boarding (Japanese are super organized and it's polite!!)
---
(2)
YOUR TRASH, YOUR RESPONSIBILITY
Rubbish Bins: you won't really find any in Japan! So, if you make garbage, you're supposed to take it with you and dispose of it at your home/hotel (and recycle!). While it's a very conscious effort on reducing public waste, let me let you in on the-more-you-know: back in 1995 there was a sarin gas attack that left thousands injured (the gas capsules were hidden in the rubbish bins) and locals pleaded for rubbish bins to be removed for their safety. Since then, they've pretty much been gone! But it's so crazy to know that even with no rubbish bins around, the streets and metro are so clean!!!
---
(3)
DEFINITELY LEARN (AND HAVE FUN PRACTICING!) KEY PHRASES
Basic Japanese Language: we don't speak Japanese, but these very basic phrases were always appreciated when used– and we got by just fine! (ps: don't expect everyone to know English; it's taught in school, but remember, Japanese is their official language, afterall!)
Kon'nichiwa – Hello – pronounced CUN-KNEE-CHEW-AH!
Arigato – Thank You – pronounced AH-RI (roll that "R"!)-GAH-TOE!
Arigato Sai Mas – Thank You Very Much – pronounced Ah-RI (roll that "R"!)-GAH-TOE-SIGH-MOSS
---
(4)
BE COGNIZANT OF YOUR BODY LANGUAGE AND NOISE LEVEL
Body Language: a smile goes a long way and so does a bow. When greeting and thanking, always bow. The deeper the bow, the more respect. When in doubt, smile and bow. It may seem odd since most Westerners aren't used to it, but it does go far in terms of respect!

ADDITIONALLY: when handing anything over (money, a postcard you want to purchase, sushi bento box, etc.) always use two hands and give a little bow; handing things over with one hand is considered rude! If you are exchanging coins, there will usually be a little tray right by the cashier; place your money here. In the USA (and other countries abrod, too) we are used to putting it in the palm of the other person's hand. Don't do it in Japan :).

And, of course *BIG BREATH* don't forget the most important thing: HAVE FUN!
xx,