A Winter Weekend in Newport, RHODE ISLAND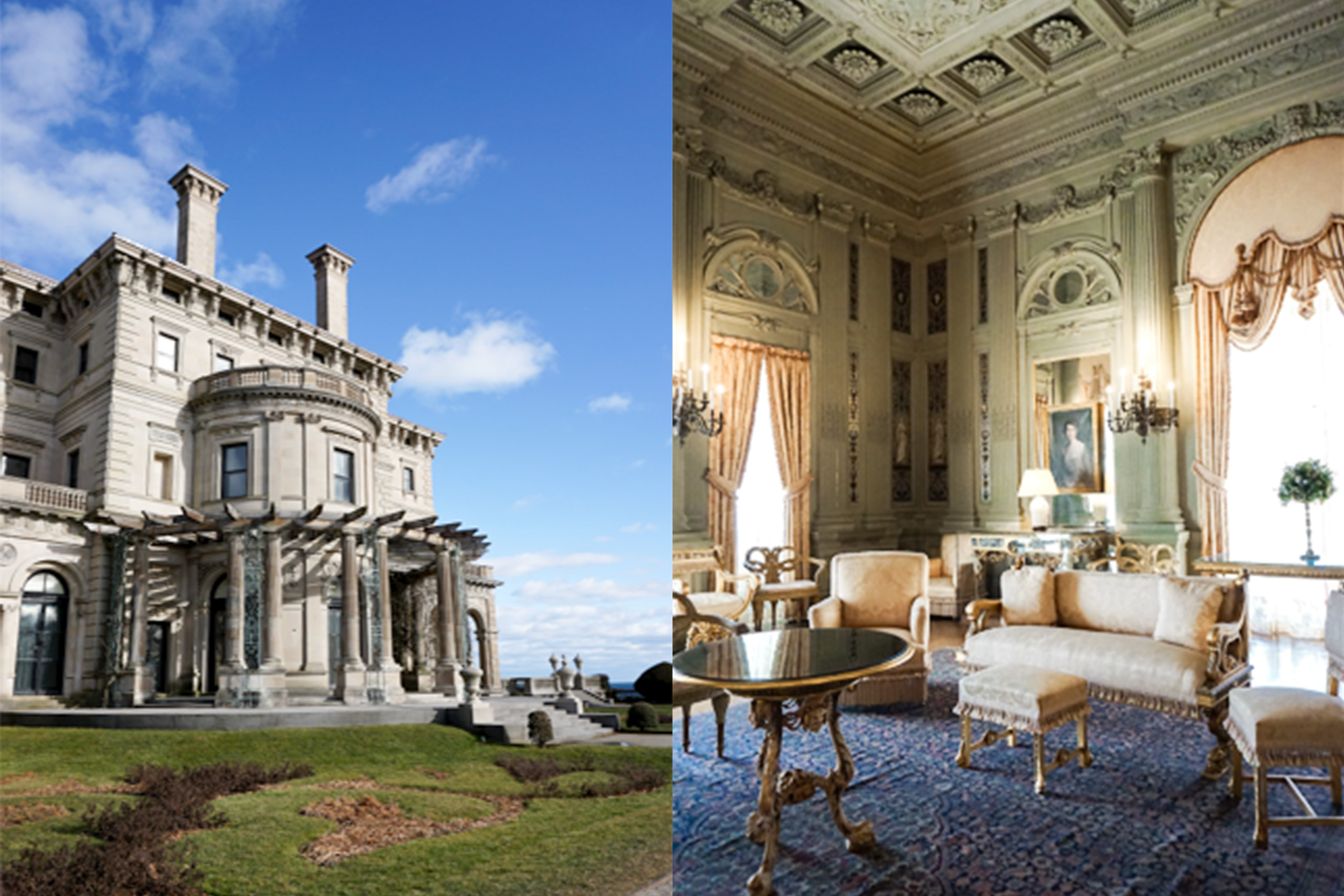 When Newport comes to mind, we usually think of it as a fantastic summer destination; but, why not consider it in the winter, too? :).
I think I've mentioned this before, but I'll mention it again: traveling off-peak is one of my favorite times to travel. Never mind that accommodations and the sorts cost less, but my top reason is that it's not as crowded! I like being able to really take in my surroundings, especially if on vacation, and feel like I have some space to run, jump and do a twirl (if I so pleased!).
I'm not the biggest fan of cold weather, but if it means that I'm walking along charming town lights, having romantic strolls, and enjoying indoor events to entertain me, then I'm all for it!
Especially if it comes well into my budget ;). With that said, here are our recommendations to check out for a fun winter weekend in Newport, Rhode Island!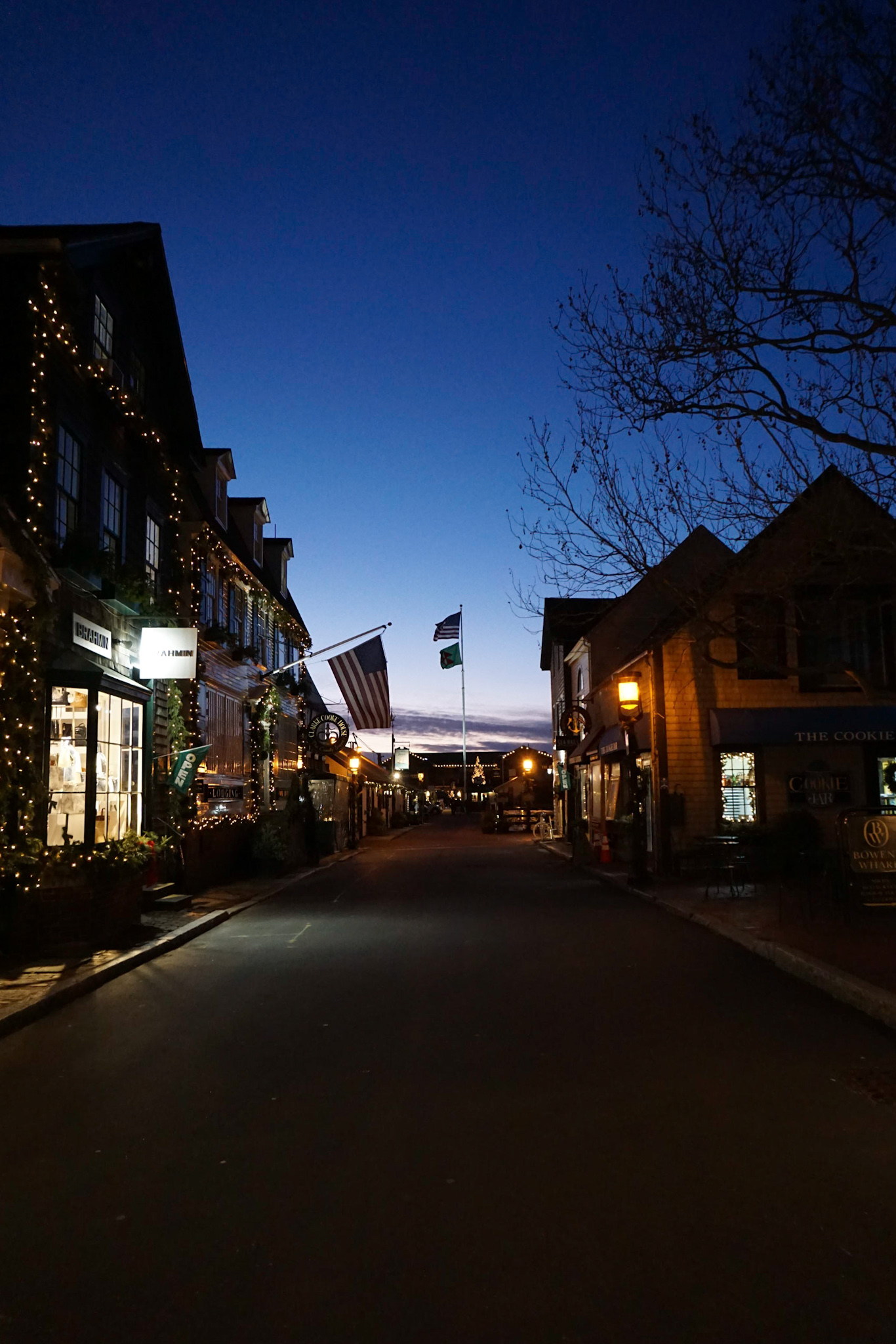 WHERE WE STAYED
The Pelham Court Hotel was the perfect thing for us during this trip! It was built as a carriage barn back in 1870 and then converted into a hotel. The Pelham Court Hotel boasts with suites/apartments that range from studio to 3-bedroom apartments, fully equipped with a full kitchens and private bathrooms. Coming from NYC, I think it's nice to mention that the studios start at ~500 sq. ft.! Needless to say, you'll feel pretty spacious :).
Private parking with in-and-out privileges was included in the rate, along with Nespresso Coffee/Teas and a little self-serve breakfast. The people that work there were very gracious and you couldn't beat the location — oh, the location! It's walking distance to the wharf, making it perfect for getting to the shops and restaurants around by foot!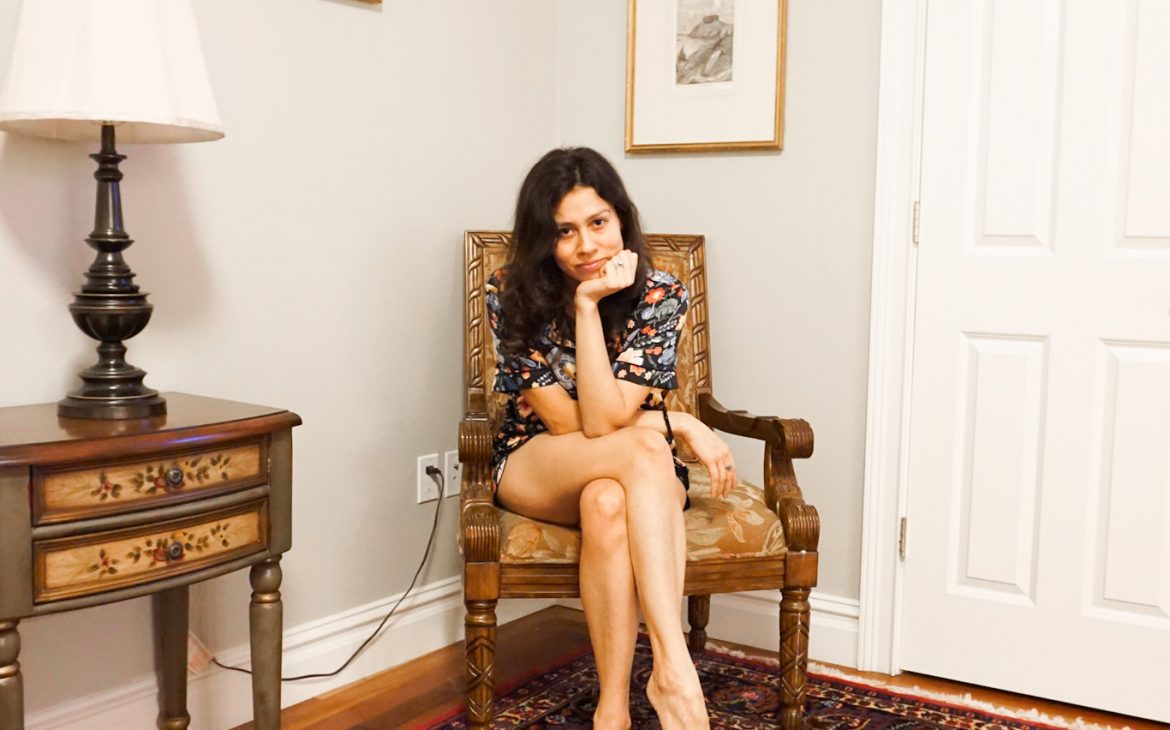 WHERE WE ATE
Pasta Beach (not to be confused with Pizza Beach in NYC (no, they are not affiliated)) was probably my favorite. Though I had a basic whole wheat penne with pomodoro e basilico (sauce and basil), the sauce was really good!! If they get the most basic thing done right, it's only up from there! Massimo loved his Buccatini alla Caruso–with fresh-made pasta– and we ended with a classic, imported lemon sorbet served in an Italian lemon– my favorite! Also, if I'm reading the bottom of the menu correctly, it seems that their chefs are also imported straight from Italy with special visas? I mean, if it's true, you can taste it! How unique ;).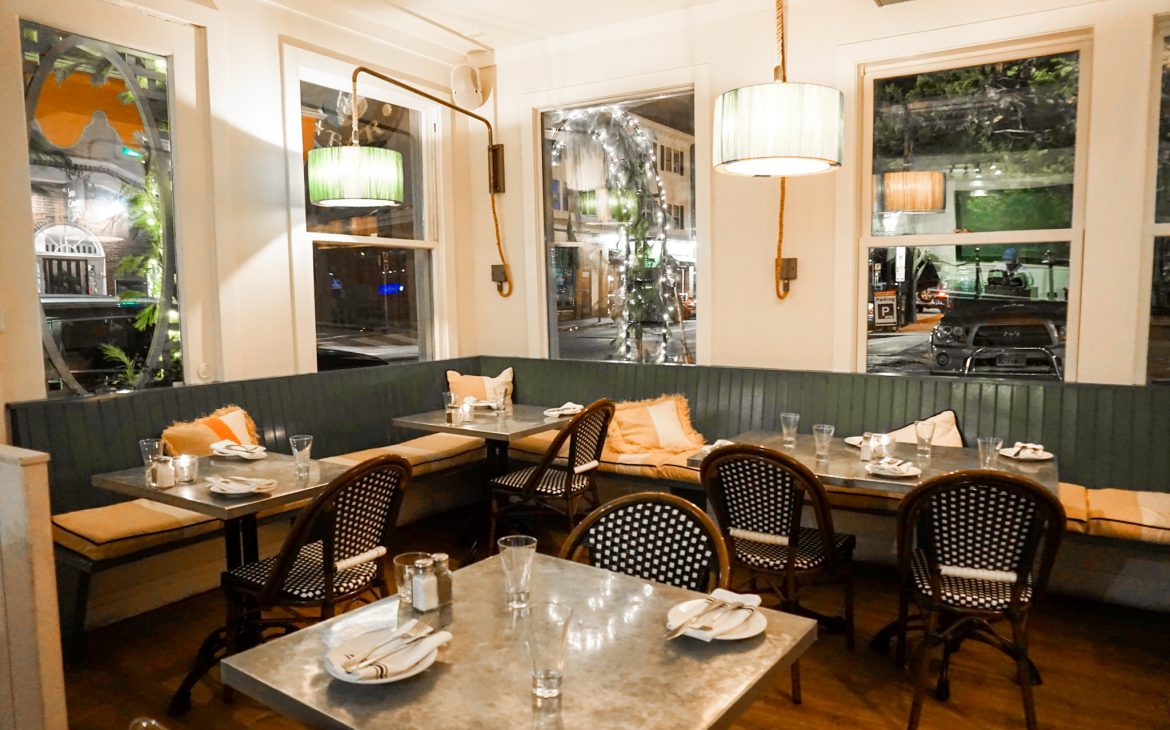 Root on Broadway is great for plant-based/vegan options, serving smoothies, fresh juices, toasts and bowls! If you're feeling like a sweet morning, grab the almond butter-banana toast, or opt for a traditional avo-smash with pickled red onions if savory is more of your calling! Either way, this vegan juice bar & eatery will make sure you're walking out of there ready to continue your day with nutrition on your side :).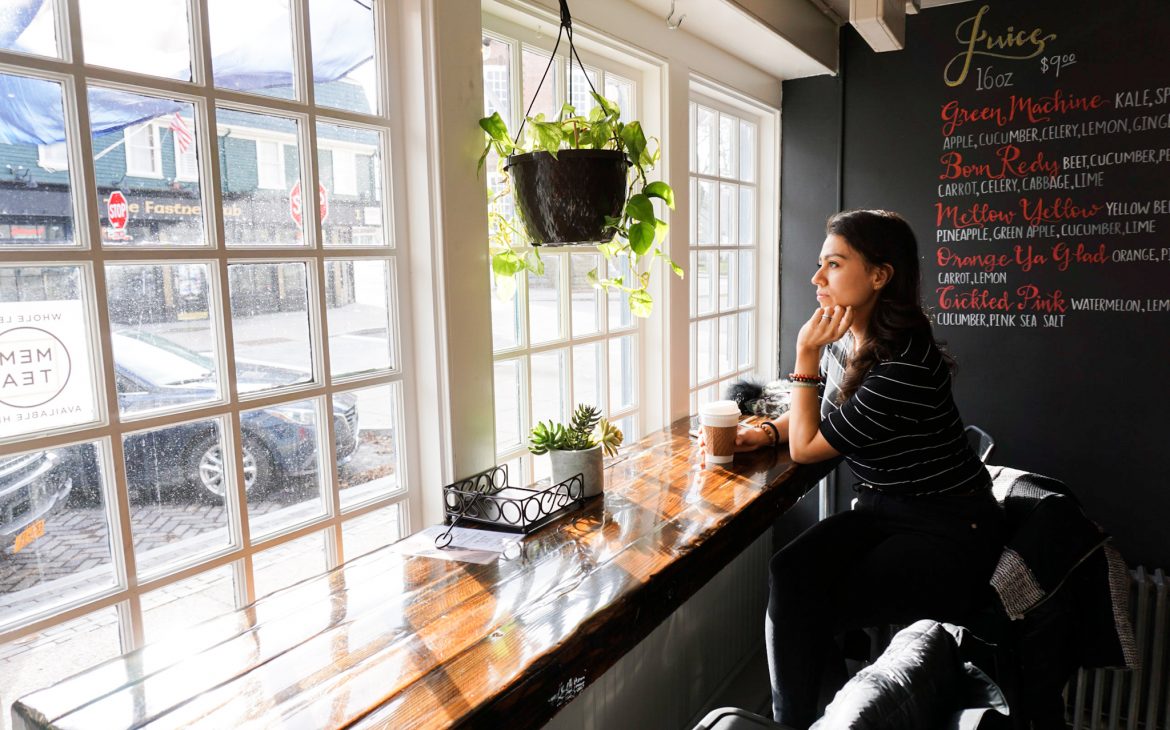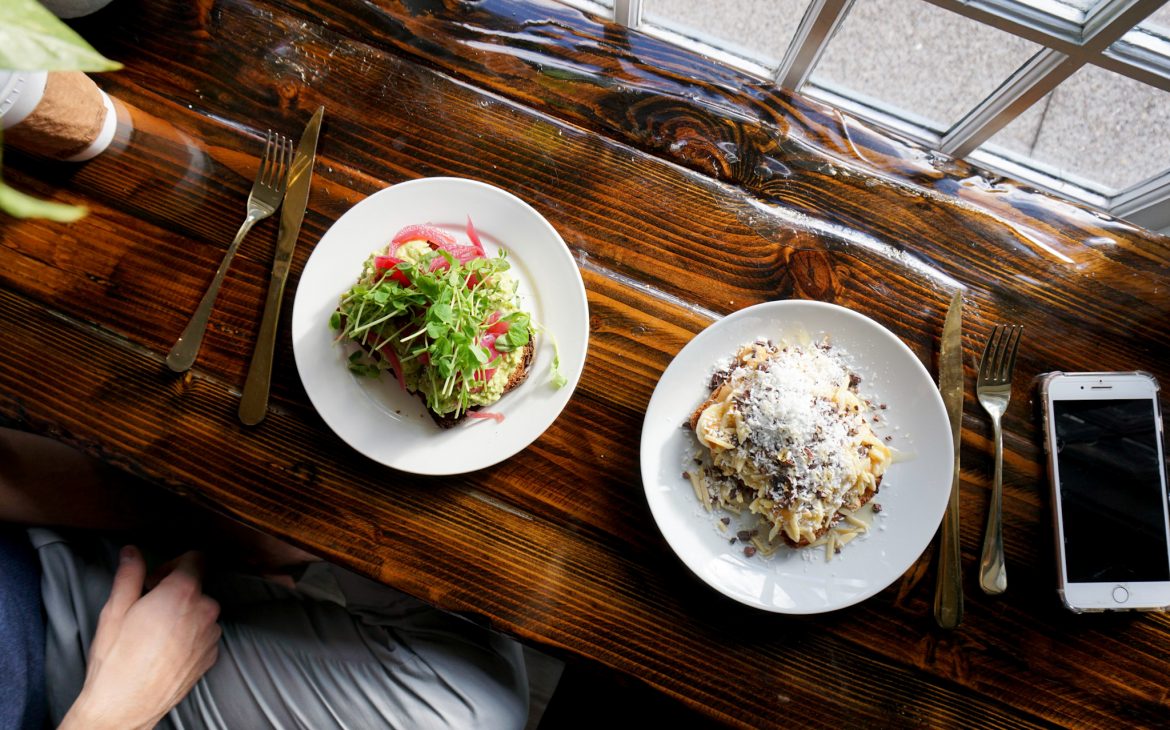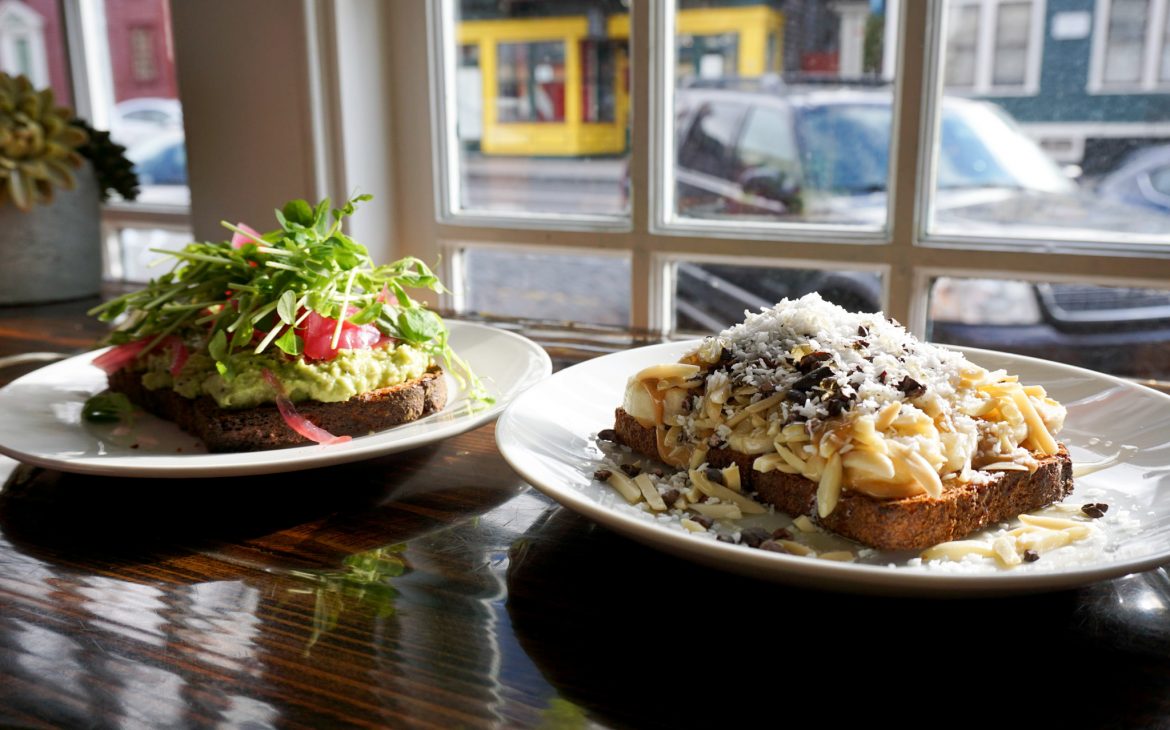 Diego's on Bowen's Wharf was perfect for us to get our nacho + taco fix on! It was great that they had a separate vegan menu, making ordering our food such a breeze :). Do not miss their nachos: rather than ingredients being tossed on at the end, each layer gets all the fixins'! (note: nachos to share is BIG. We (2 people) managed to finish it all, but we only had room for just 1 taco afterwards — ha!)
The Corner Café is a popular recommendation I saw everywhere online, so we went in to give it a try. I ordered their avo smash and Massimo their veggie burger. The décor and staff were really nice; however, we would rate the food as average. NOTE: this is just based on us going in for something more plant-based/vegan. Their reviews online rave about their awesome standard american diet dishes (eggs benedict, french toast, etc.) and note that there is usually a line out the door! So, if that's what you're hankering, then definitely give it a try it for yourself!
WHAT WE DID – CULTURE
Ah, The Newport Mansions. The main reason we came to Newport! Individually, entrance fees can really rack up and become costly; lucky for you, you're here in winter and can purchase a winter passport! Of course, some houses may be closed for the season (like The Marble House for deep cleaning), but The Breakers, The Elms, and The Rosecliff remain open! Your tickets are valid until you've seen all the open houses — making it great if you want to spread your visits over the course of a few days (or weeks if you live nearby!). Have fun walking around, imagining life at the mansion, as you are guided via audio tour or with a knowledgeable historian.
NOTE: they have fun events throughout the year; check their calendar here to see what's going on (especially if you go around the Christmas holiday!)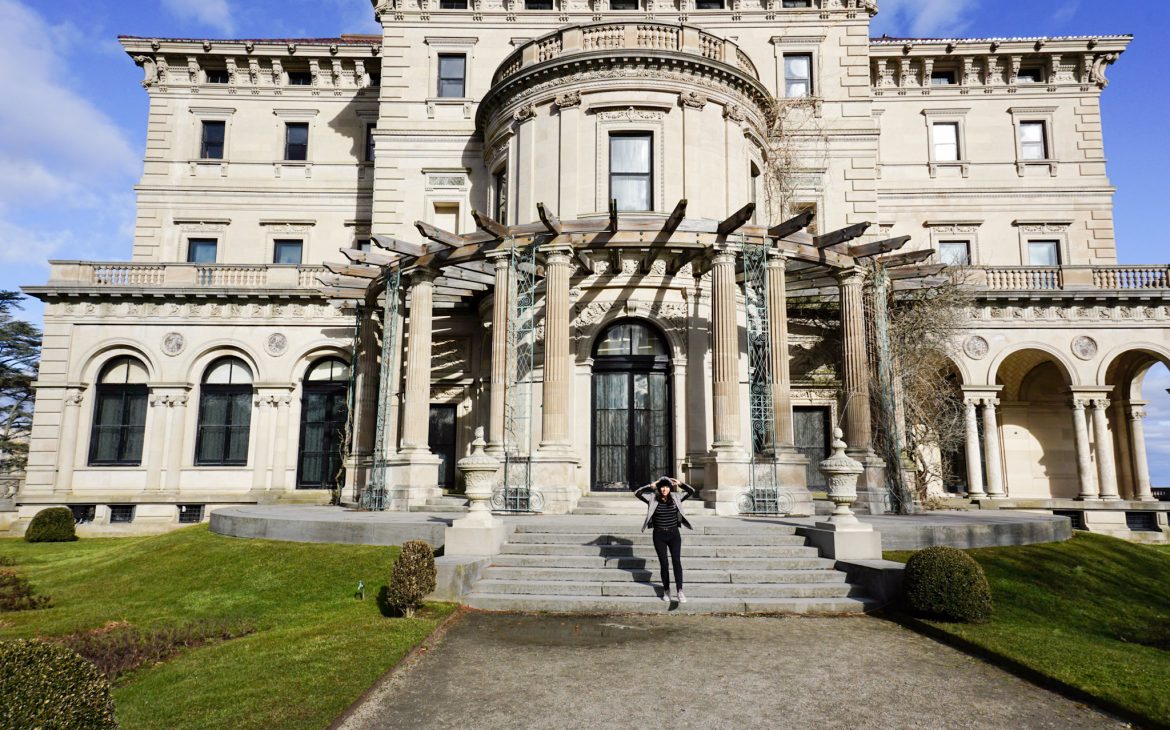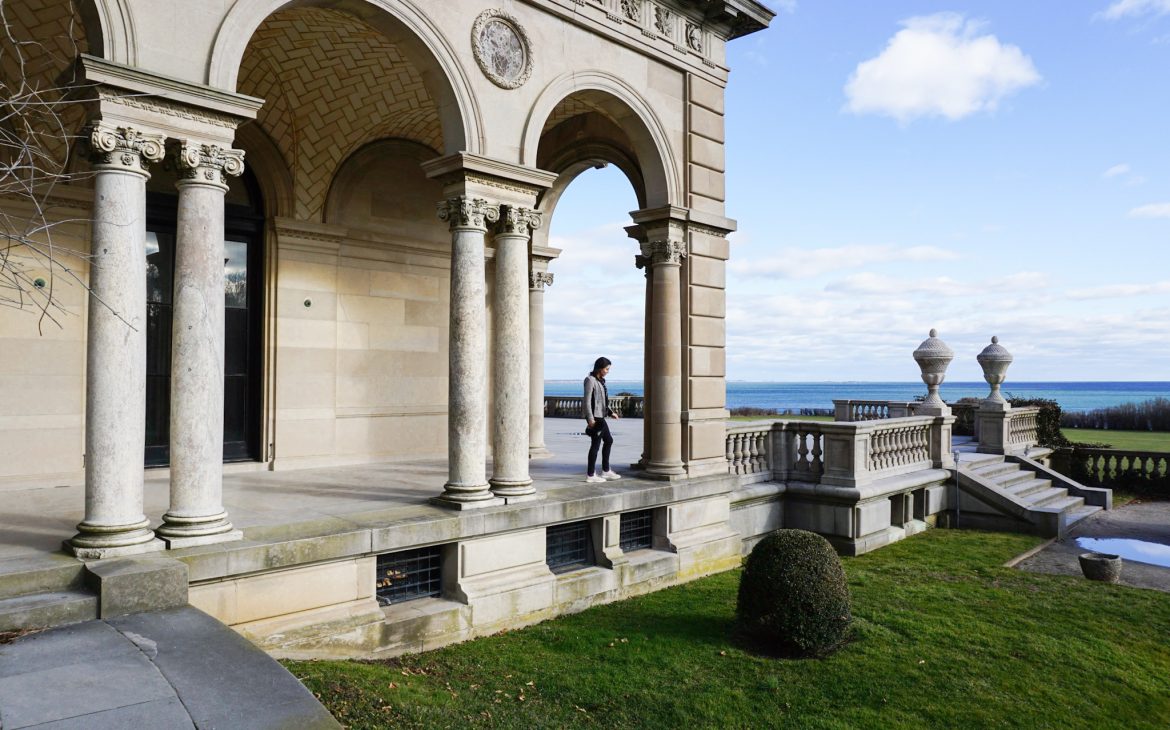 WHAT WE DID – ENTERTAINMENT
Improv by The Bit Players at The Firehouse Theatre was such a highlight! It's based off the hit TV series 'Whose Line Is It Anyway?', about 2 hours in length, BYOB and is sure to make you literally LOL. I was totally stomping from giggles. Coming to a show like this in the middle of winter was such a gem of a find. If you're celebrating a birthday, anniversary or something else, you can ask to be brought up on stage! Winter shows are Friday and Saturday nights; I encourage you to purchase your tickets online!
Bring out your inner (competitive) child at Ryan Family Amusements with arcade games and bowling! To be honest, the prize points are very nicely appointed– generous, I should say. I feel like for 200 points at Dave and Busters I get 1 Starburst. Here? Choices range from a slinky, rings, candy, to a rocket launcher!
Ice skate at Gurney's Newport Resort & Marina on Goat Island. Skating is always a fun time, especially as you do it with the lit bridge in the distance :). Additional things to do is go inside to their restaurant and order off of their après ski menu and/or book one of their themed 'igloos'!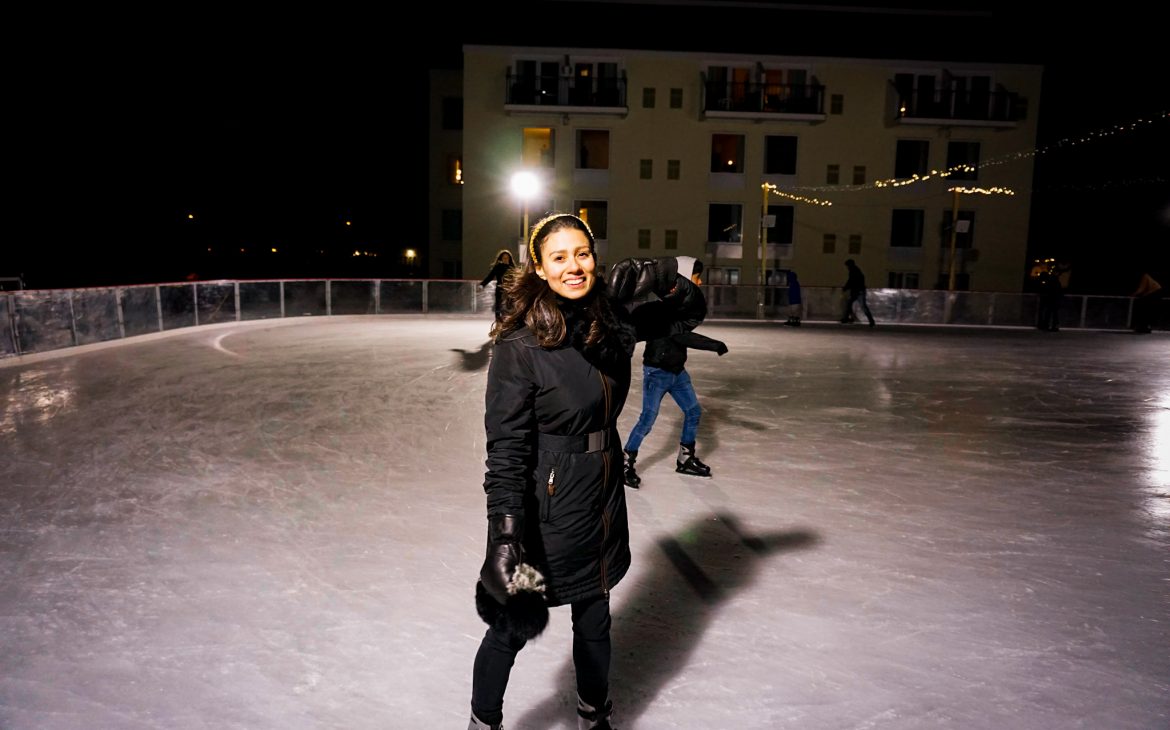 WHAT WE DID – NATURE
The Cliff Walk is one of the most beautiful coastlines in New England with a trail that stretches 3.5-miles. As you follow its curves, be sure to listen for the crashing waves! Truthfully, it's a peaceful walk to slow down on, especially with fewer people on it in winter. Enjoy the beauty of being between the land of the Gilded Age and the sea.
The whole thing takes about 2.5-3 hours to walk (one-way) and you can start/stop wherever you please! We opted to start at 'Forty Steps' and walked down past the Breakers Mansion to return back. It's a beautiful walk, just remember to bundle up to keep warm :). NOTE: The latter part of the trail is pretty rocky. Make sure to wear appropriate footwear if you are attempting it! ADDITIONAL NOTE: There is a trolley that you can take if you don't want to walk all the way back :).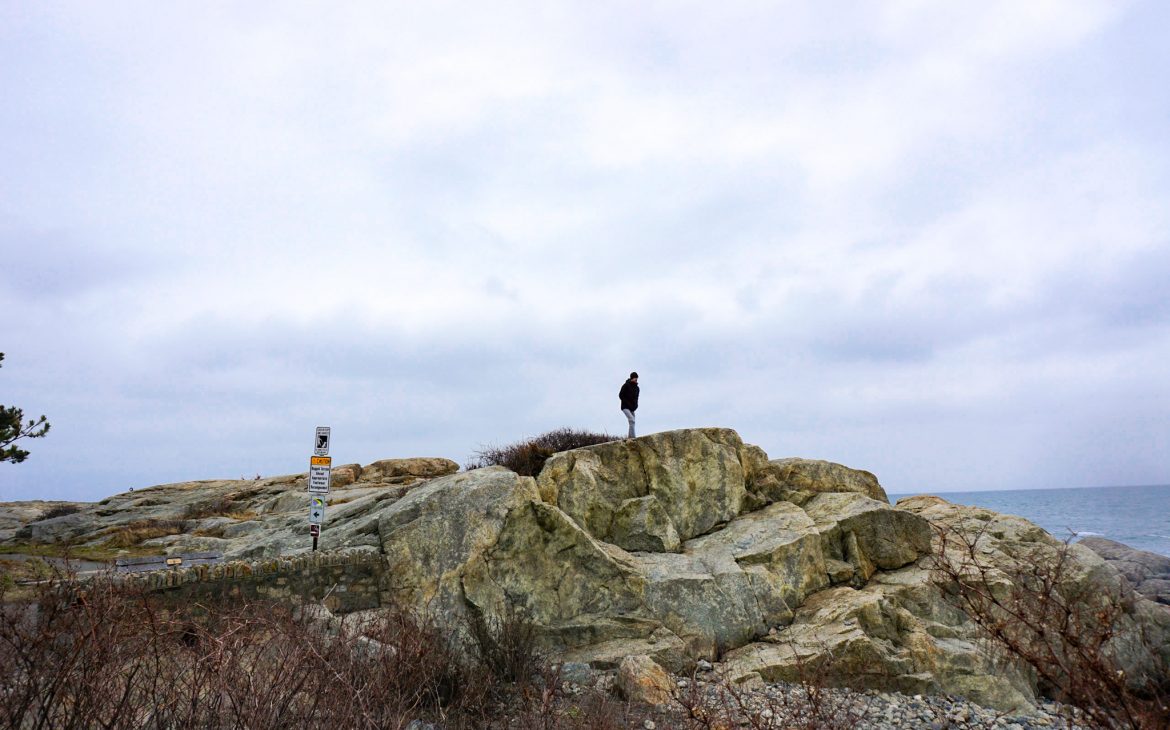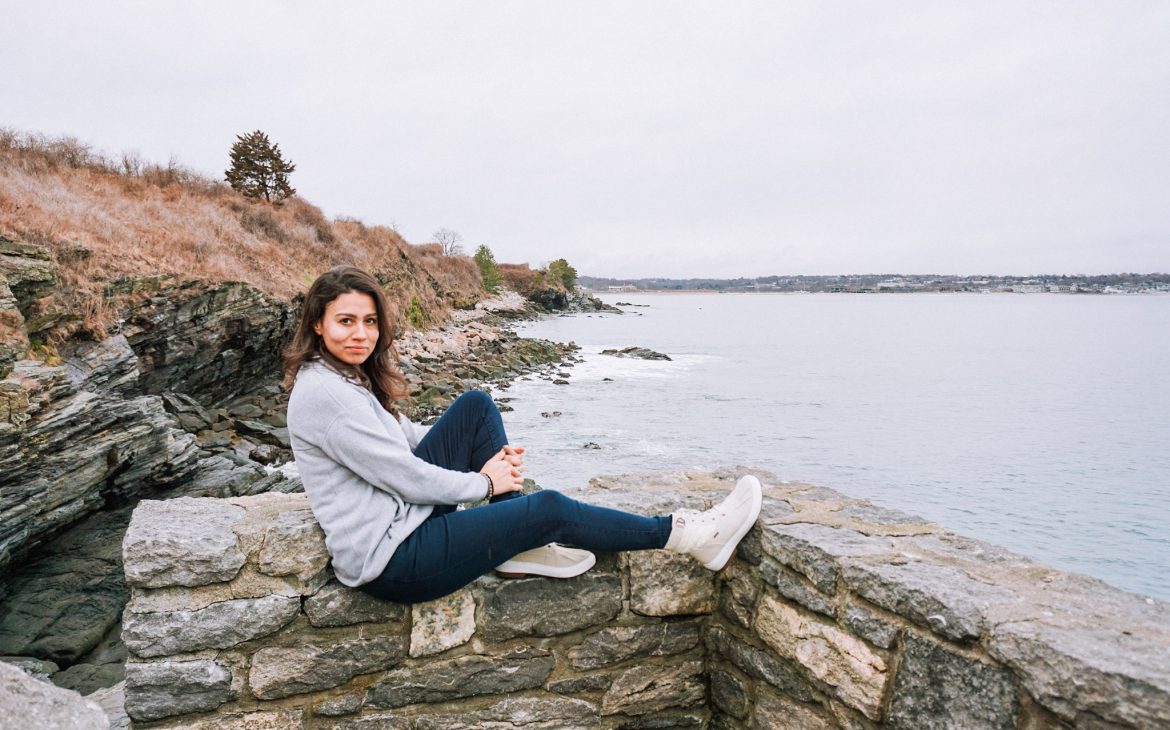 All in all, we had a wonderful stay in Newport and look forward to going back again soon! I hope that this post helps you plan your winter weekend away! As always, if you've been or have seen something you wanted to try, please share with the community in the comments below!
Happy travels! :).
xx,