Shop Now: Cute Spring Dresses!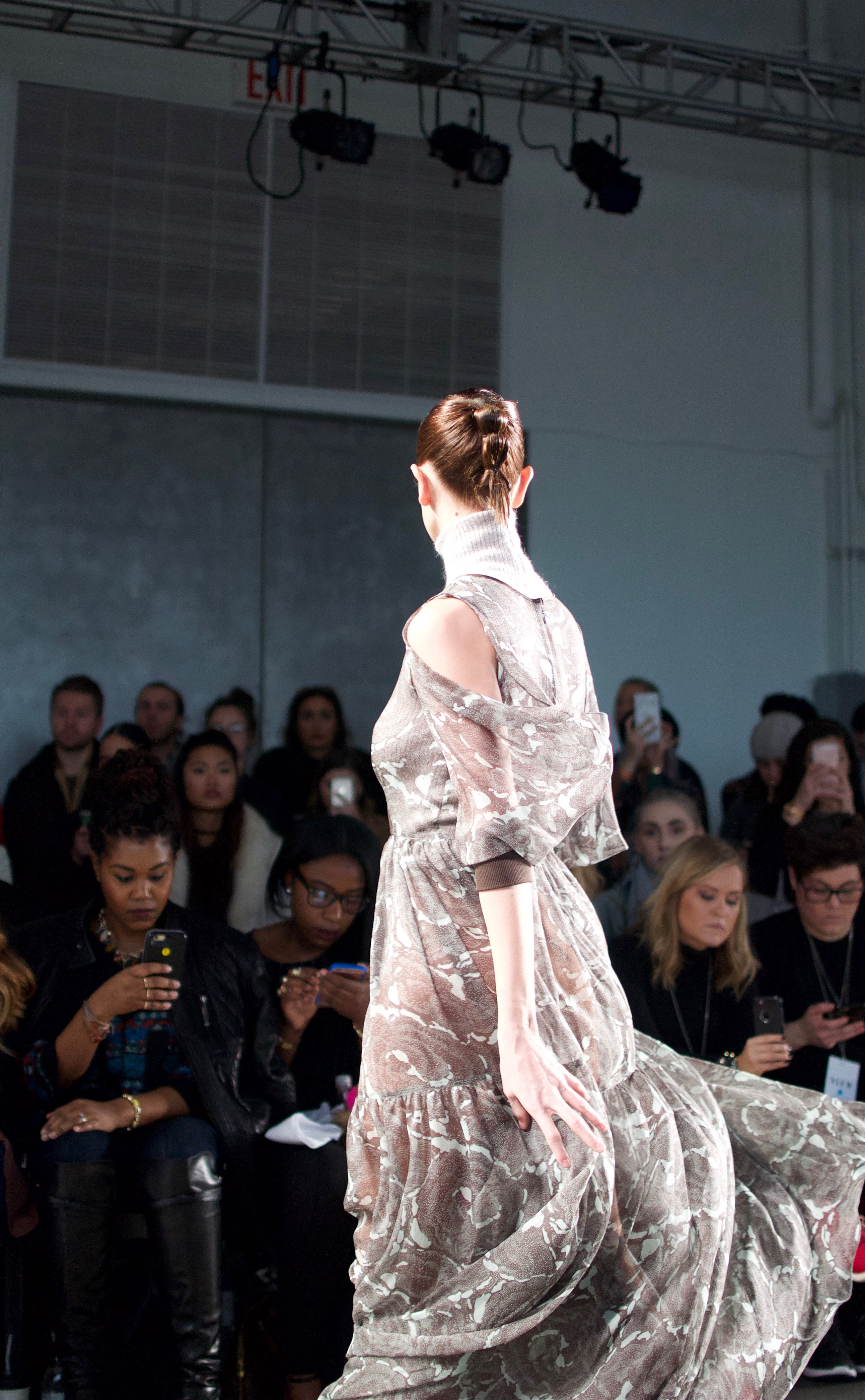 [vc_row][vc_column][vc_column_text]I absolutely fell in love with some of the maxi dresses I saw during NYFW this past week, including some personal favorites from designers like Verdad and Leanne Marshall. All in all, the shows had me super excited for the spring season and had me searching for cute dresses every night!
Wedding season and those it's-finally-sunny-let's-do-an-outdoor-brunch gatherings are coming upon us soon, so be prepared by starting to look for outfits now, in a timely manner, and you will save yourself the rush and headaches later!
Below you will find some of my favorite picks that I found out in the digital world (I've already ordered a few! ;)). Look to infuse your wardrobes with some key fashion pieces you can wear throughout the spring and into the summer that will give your closet a little bit of a 'pop' and 'romance.'  Happy shopping! :).
[/vc_column_text][/vc_column][/vc_row][vc_row][vc_column width="1/2″][vc_single_image image="2850″ img_size="large"][/vc_column][vc_column width="1/2″][vc_raw_html]JTNDJTIxLS0lMjBDT0xMRUNUSVZFJTIwV0lER0VUJTIwQ09ERSUyMFNUQVJUJTIwLS0lM0UlMjAlM0NkaXYlMjBjbGFzcyUzRCUyMnNob3BzZW5zZS13aWRnZXQlMjIlMjBkYXRhLW9wdGlvbnMlM0QlMjIlMjU3QiUyNTIyd2lkZ2V0SWQlMjUyMiUyNTNBJTI1MjI1OGE1M2E2MjYxZDFkZDdmMzEzODZiOTklMjUyMiUyNTJDJTI1MjJ2ZXJzaW9uJTI1MjIlMjUzQTElMjUyQyUyNTIycGlkJTI1MjIlMjUzQSUyNTIydWlkNTYwOS0zMjg4ODg1My0zMiUyNTIyJTI1MkMlMjUyMnNpemUlMjUyMiUyNTNBMjAwJTI1MkMlMjUyMmNvbHVtbnMlMjUyMiUyNTNBMiUyNTJDJTI1MjJyb3dzJTI1MjIlMjUzQTIlMjUyQyUyNTIydXJsJTI1MjIlMjUzQSUyNTIyaHR0cHMlMjUzQSUyNTJGJTI1MkZhcGkuc2hvcHN0eWxlLmNvbSUyNTJGYXBpJTI1MkZ2MiUyNTIyJTI1MkMlMjUyMmlmcmFtZUhlaWdodCUyNTIyJTI1M0E0OTAlMjUyQyUyNTIyaWZyYW1lV2lkdGglMjUyMiUyNTNBNDkwJTI1N0QlMjIlM0UlMjAlM0NzY3JpcHQlM0UlMjAlMjFmdW5jdGlvbiUyOGRvYyUyQ3MlMkNpZCUyOSU3QiUyMHZhciUyMGUlMkMlMjBwJTJDJTIwY2IlM0IlMjBpZiUyOCUyMWRvYy5nZXRFbGVtZW50QnlJZCUyOGlkJTI5JTI5JTIwJTdCJTIwZSUyMCUzRCUyMGRvYy5jcmVhdGVFbGVtZW50JTI4cyUyOSUzQiUyMGUuaWQlMjAlM0QlMjBpZCUzQiUyMGNiJTIwJTNEJTIwbmV3JTIwRGF0ZSUyOCUyOS5nZXRUaW1lJTI4JTI5LnRvU3RyaW5nJTI4JTI5JTNCJTIwcCUyMCUzRCUyMCUyNyUyRiUyRnNob3BzZW5zZXdpZGdldC5zaG9wc3R5bGUuY29tJTJGd2lkZ2V0LXNjcmlwdC5qcyUzRmNiJTNEMTQ4NzIxNTU3NjY3NSUzRmNiJTNEJTI3JTIwJTJCJTIwY2IlM0IlMjBlLnNyYyUyMCUzRCUyMHAlM0IlMjBkb2MuYm9keS5hcHBlbmRDaGlsZCUyOGUlMjklM0IlMjAlN0QlMjBpZiUyOHR5cGVvZiUyMHdpbmRvdy5zc19zaG9wc2Vuc2UlMjAlM0QlM0QlM0QlMjAlMjdvYmplY3QlMjclMjklN0IlMjBpZiUyOGRvYy5yZWFkeVN0YXRlJTIwJTNEJTNEJTNEJTIwJTI3Y29tcGxldGUlMjclMjklN0IlMjB3aW5kb3cuc3Nfc2hvcHNlbnNlLmluaXQlMjglMjklM0IlMjAlN0QlMjAlN0QlMjAlN0QlMjhkb2N1bWVudCUyQyUyMCUyN3NjcmlwdCUyNyUyQyUyMCUyN3Nob3BzZW5zZXdpZGdldC1zY3JpcHQlMjclMjklM0IlMjAlM0MlMkZzY3JpcHQlM0UlMjAlM0NpZnJhbWUlMjBzcmMlM0QlMjIlMkYlMkZzaG9wc2Vuc2V3aWRnZXQuc2hvcHN0eWxlLmNvbSUyRiUyMyUyRiUzRm9wdGlvbnMlM0QlMjU3QiUyNTIyd2lkZ2V0SWQlMjUyMiUyNTNBJTI1MjI1OGE1M2E2MjYxZDFkZDdmMzEzODZiOTklMjUyMiUyNTJDJTI1MjJ2ZXJzaW9uJTI1MjIlMjUzQTElMjUyQyUyNTIycGlkJTI1MjIlMjUzQSUyNTIydWlkNTYwOS0zMjg4ODg1My0zMiUyNTIyJTI1MkMlMjUyMnNpemUlMjUyMiUyNTNBMjAwJTI1MkMlMjUyMmNvbHVtbnMlMjUyMiUyNTNBMiUyNTJDJTI1MjJyb3dzJTI1MjIlMjUzQTIlMjUyQyUyNTIydXJsJTI1MjIlMjUzQSUyNTIyaHR0cHMlMjUzQSUyNTJGJTI1MkZhcGkuc2hvcHN0eWxlLmNvbSUyNTJGYXBpJTI1MkZ2MiUyNTIyJTI1MkMlMjUyMmlmcmFtZUhlaWdodCUyNTIyJTI1M0E0OTAlMjUyQyUyNTIyaWZyYW1lV2lkdGglMjUyMiUyNTNBNDkwJTI1N0QlMjIlMEElMjAlMjBoZWlnaHQlM0QlMjI0OTBweCUyMiUwQSUyMCUyMHdpZHRoJTNEJTIyNDkwcHglMjIlMEElMjAlMjBzZWFtbGVzcyUyMHN0eWxlJTNEJTIyYm9yZGVyJTNBJTIwMCUzQiUyMiUzRSUwQSUzQyUyRmlmcmFtZSUzRSUyMCUzQyUyRmRpdiUzRSUyMCUzQyUyMS0tJTIwQ09MTEVDVElWRSUyMFdJREdFVCUyMENPREUlMjBFTkQlMjAtLSUzRQ==[/vc_raw_html][/vc_column][/vc_row][vc_row][vc_column][vc_column_text]
xx,


[/vc_column_text][/vc_column][/vc_row]