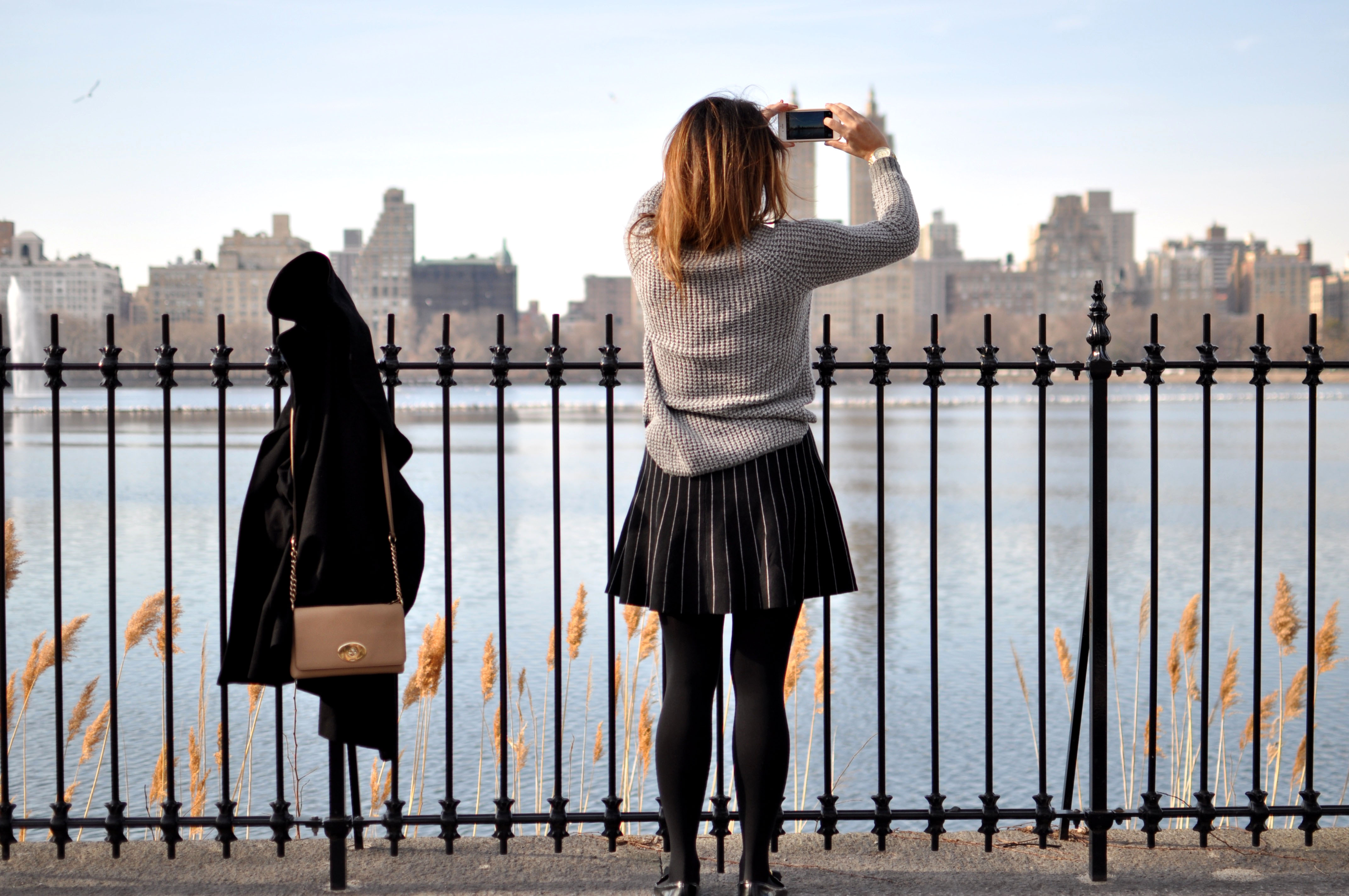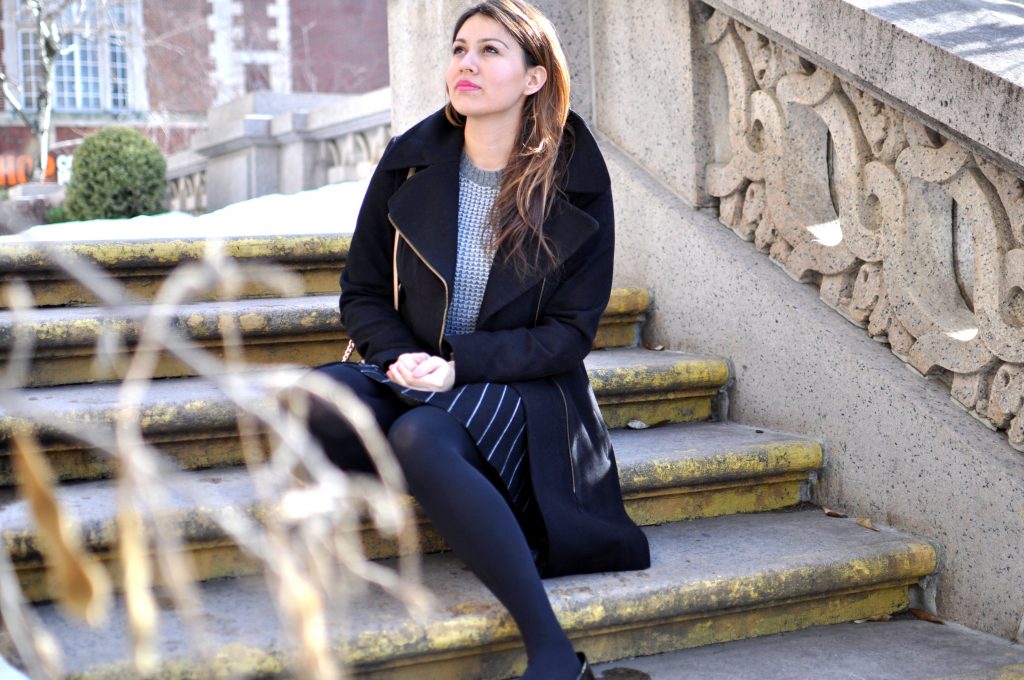 Yes, I do love me some color. But, honestly, there is just something so easy and classic about black and grey; it just works so well together (and did I mention it was just so easy?)! I guess that must be why it's a popular NYC combo- everyone is in a NY minute here, so the easiest thing to do sometimes is just grab that absence of color and run out the house- and that's OK!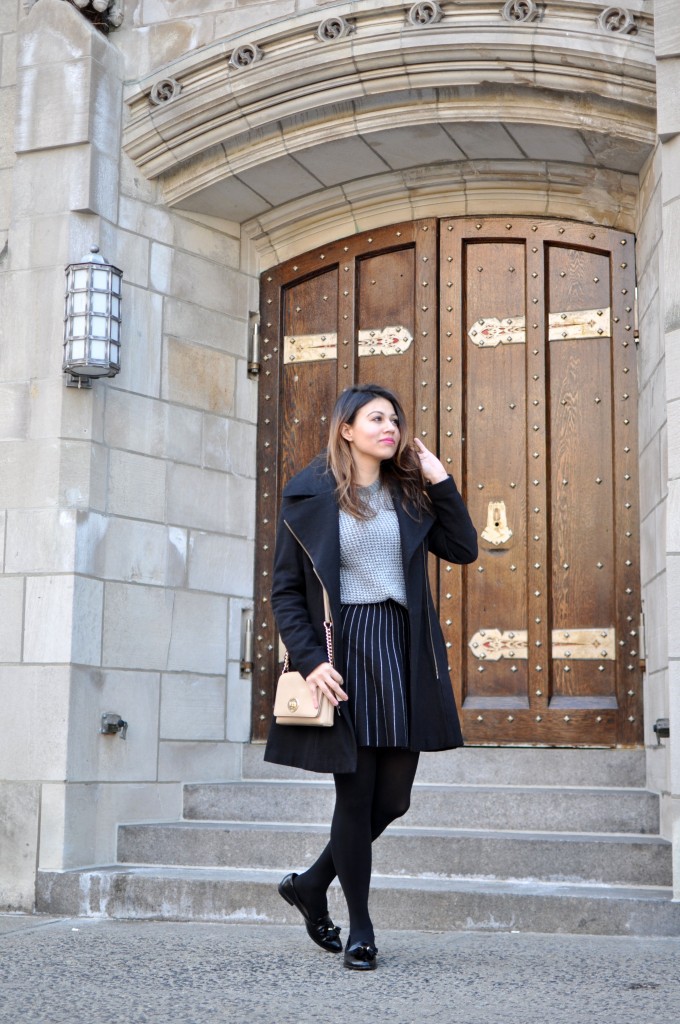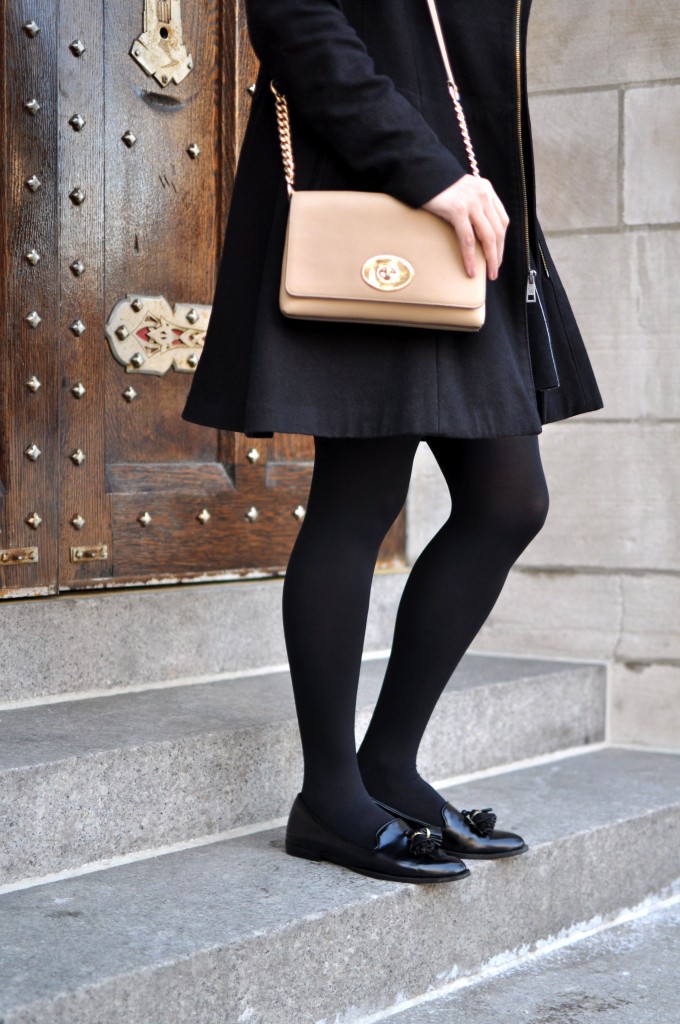 After a couple of inches of snow on the ground from the day before, my husband and I thought we'd head on over to the upper east side for a nice little brunch at Bluestone Lane. While it is a small little place (it's actually nestled in a small section of a church!) the food and drinks packed a lot of Australian OOMPH! I've been hearing a lot about Bluestone Lane lately, and almost everyone I speak to is making a stop to one of its multiple locations in NYC (note: they are in Philly, too!). We had avocado toast and a yogurt parfait as our meal (and let me tell you, their presentation is well-noted). Staff was super friendly, too, I must add; thank you, staff!!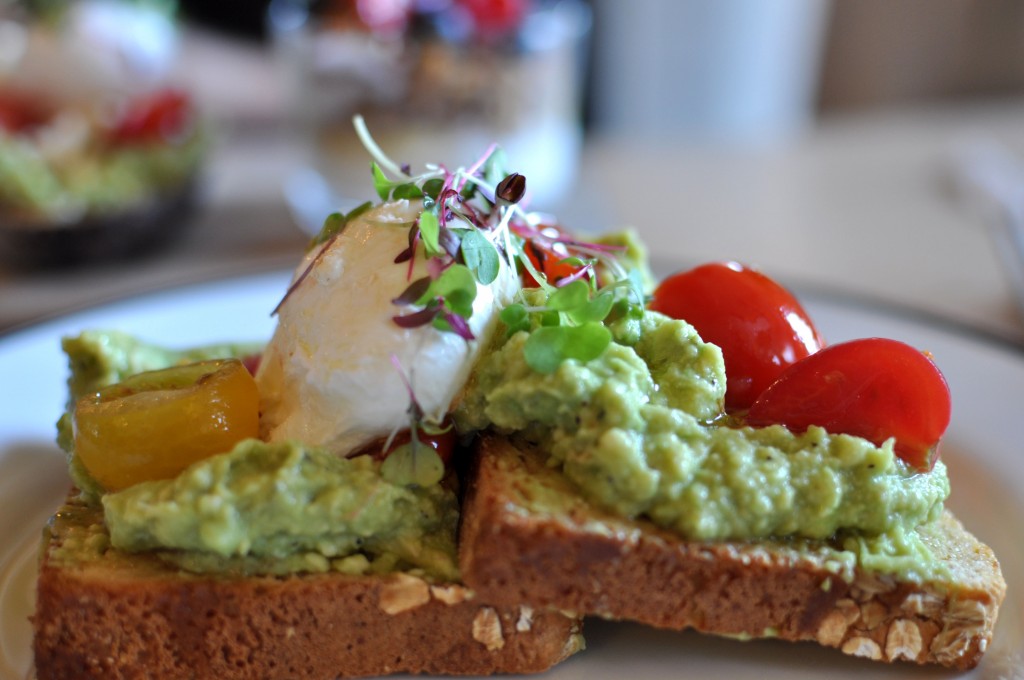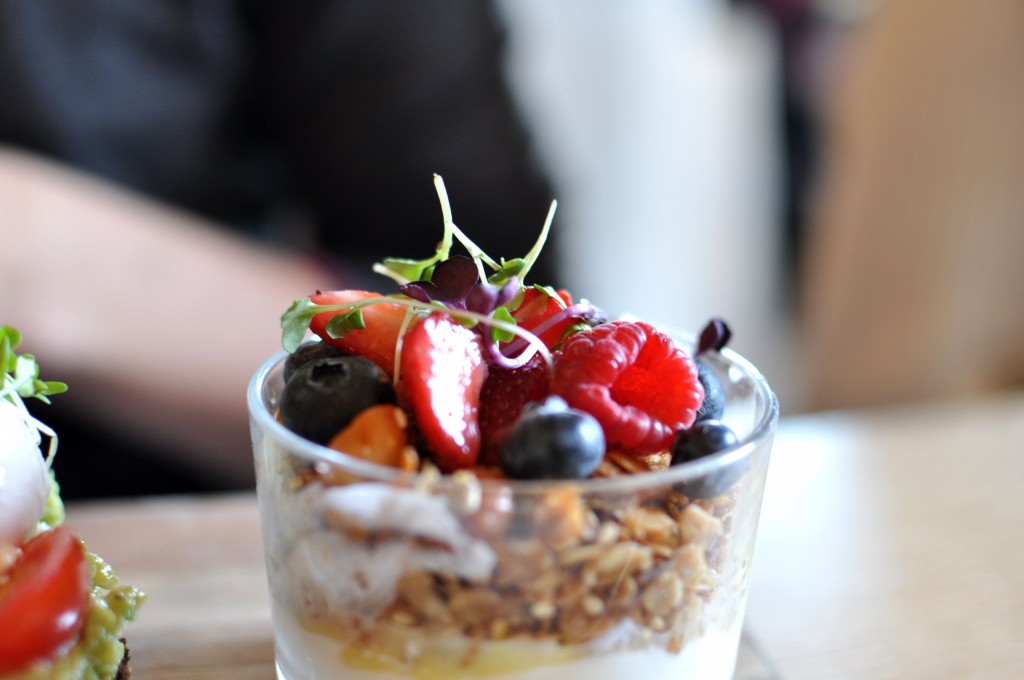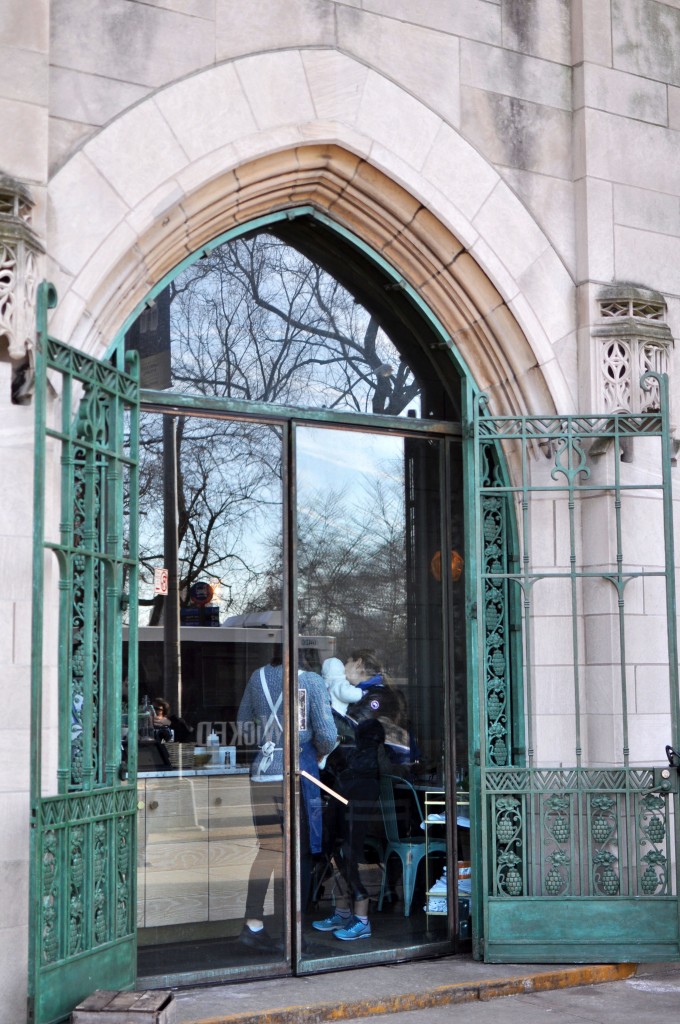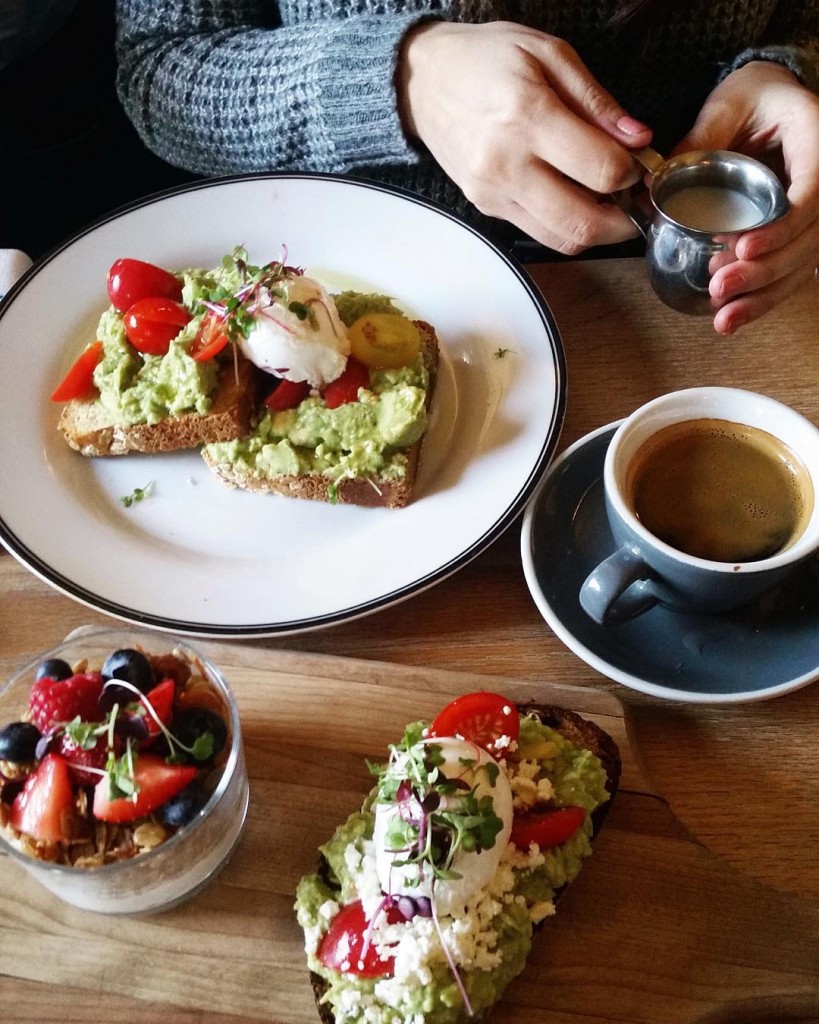 After brunch, we thought we'd walk off our fill with a stroll through Central Park and continue to enjoy the beautiful day.  As we were right by the reservoir, we took a moment to stop and appreciate the beautiful cityscape; I even went as far as having a moment of gratitude. The clear blue skies, chirping birds, fresh blue water and crisp cool air transported me out of my being and out into the universe. As I saw the ducks swim in front of me and runners running behind, I had a Louis Armstrong moment: "and I think to myself / what a wonderful world." Which, I need to point out, is an amazing feeling to experience when in the city because, well, sometimes the city can be overwhelming (even for a native like me!).  Needless to say, I came back into my being, whipped out my phone and snapped a photo to forever have and cherish.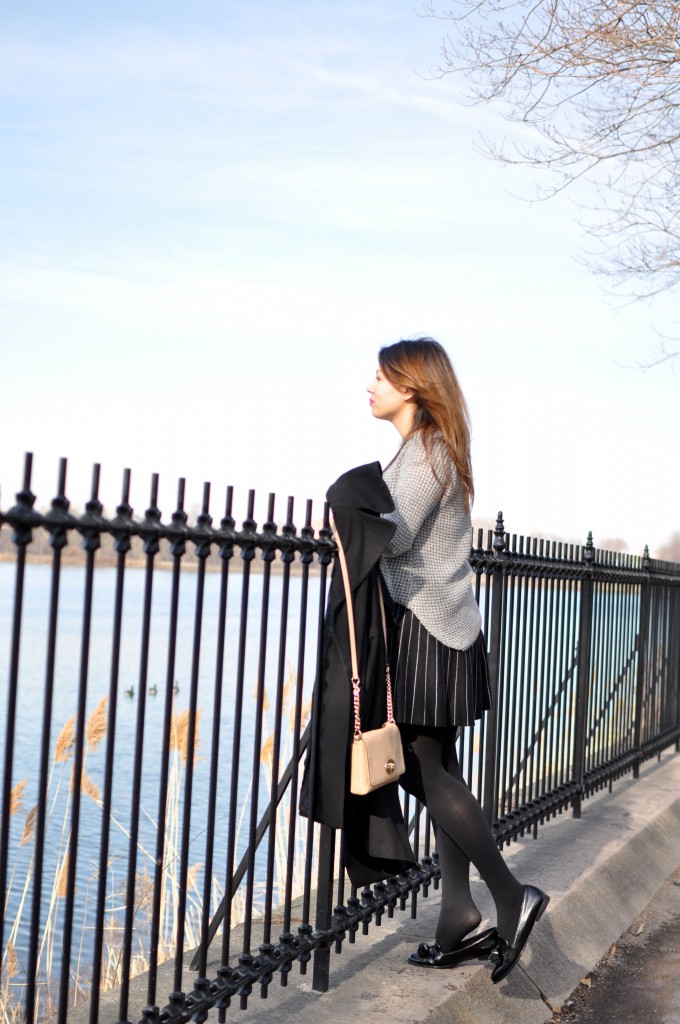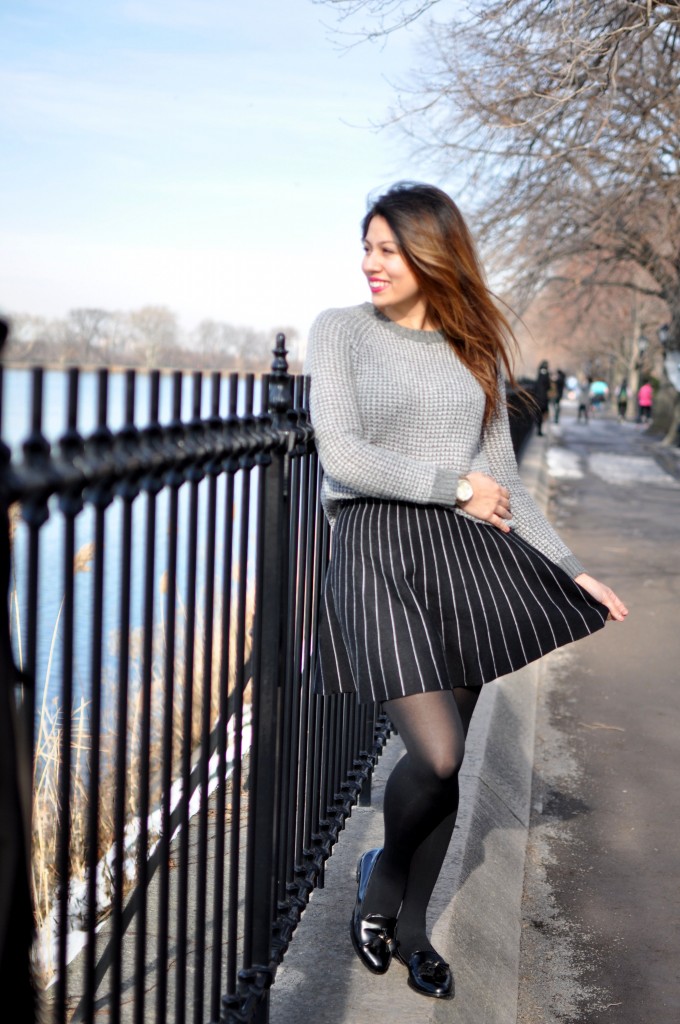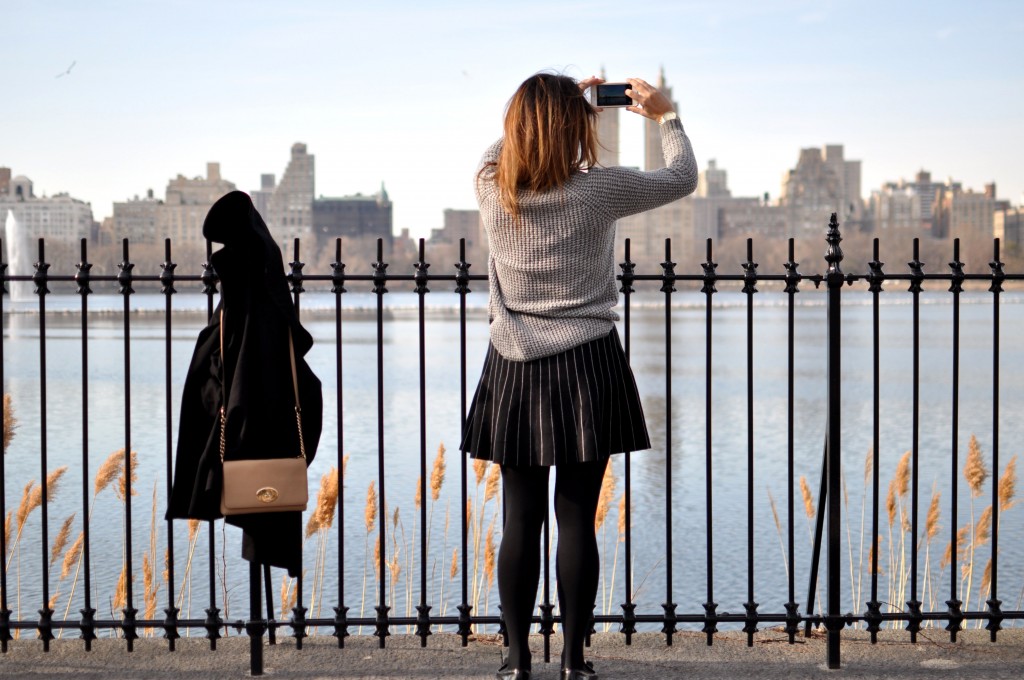 xx,
Loren.
Sweater (retired, see similar here and here)| Skirt (Zara) |  Coat (retired, see similar here and here) | Shoes (Zara) | Bag (Coach) |