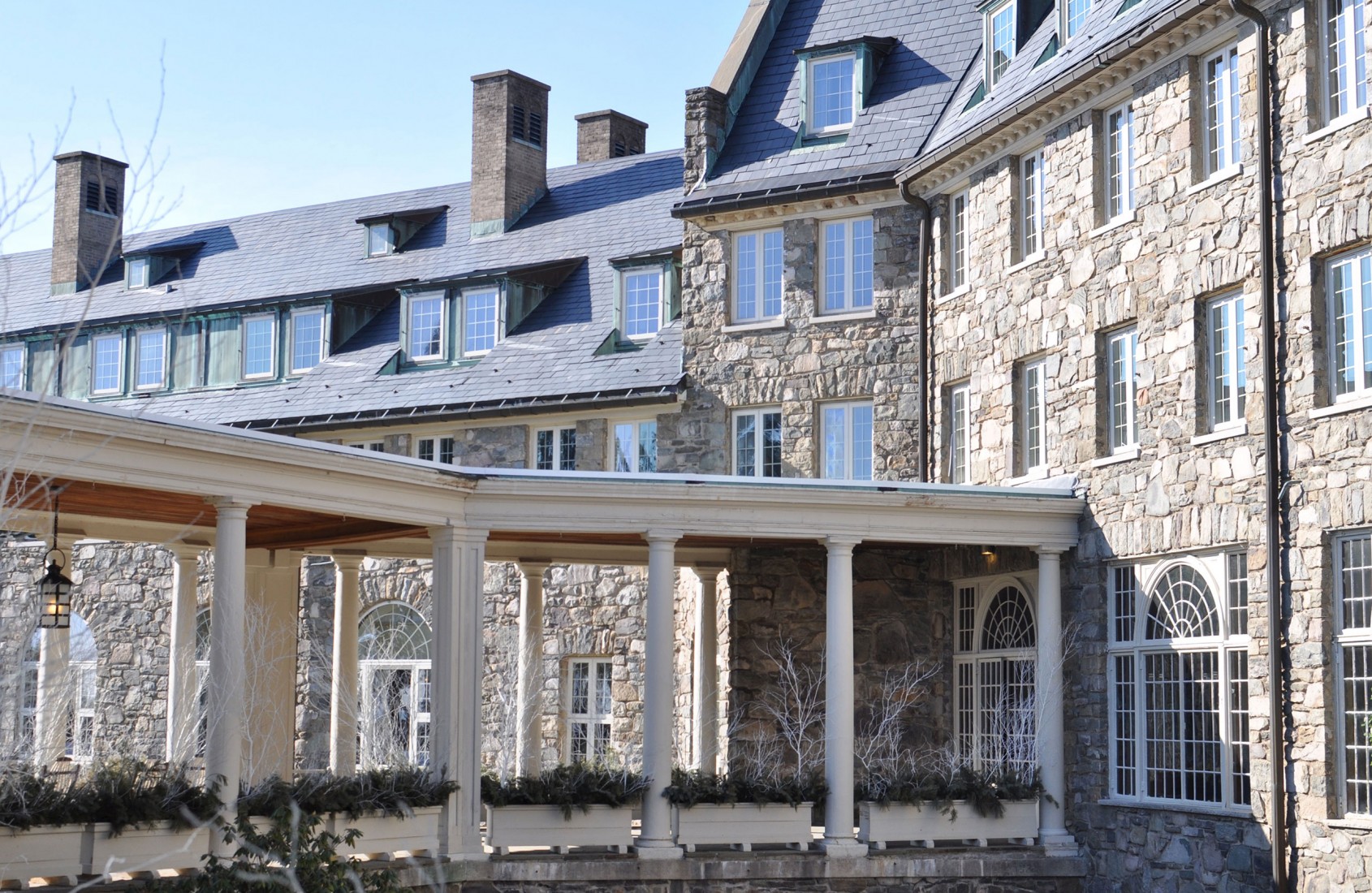 Ah, weekend getaways. They are that perfect mini-vacation that helps us to get away from our 'every day' and puts in motion inspiration for new ideas and perspectives. It also can help us decompress and can make life a little more interesting, n'est-ce pas? 🙂
For our last little weekend away, we packed our bags and headed to the Skytop Lodge in Skytop, Pennsylvania. Open since 1928, it is part of the Historic Hotels of America and has beautiful views of the Pocono Mountains.
The drive up from NYC wasn't bad at all, about 2.5 hours, and was very scenic around the 45-minute mark. When we arrived to the property, we pulled into the parking lot and walked into the main cabin, where we were greeted by the very friendly staff and checked in. It was tea time in the lobby (yay!) so we went to our room, put our bags down, and went back down for some tea.
The weather was quite chilly, but there was no shortage of activities: from ice skating to skiing to hiking to ice fishing, there was plenty to do. While the resort had more kids around than we anticipated, it was nice to see so many families gathered together for some quality time and building of memories.
My husband and I explored the grounds a bit and walked alongside the main lake, only to see it completely frozen! We stood in awe as us city-folks don't see this every day!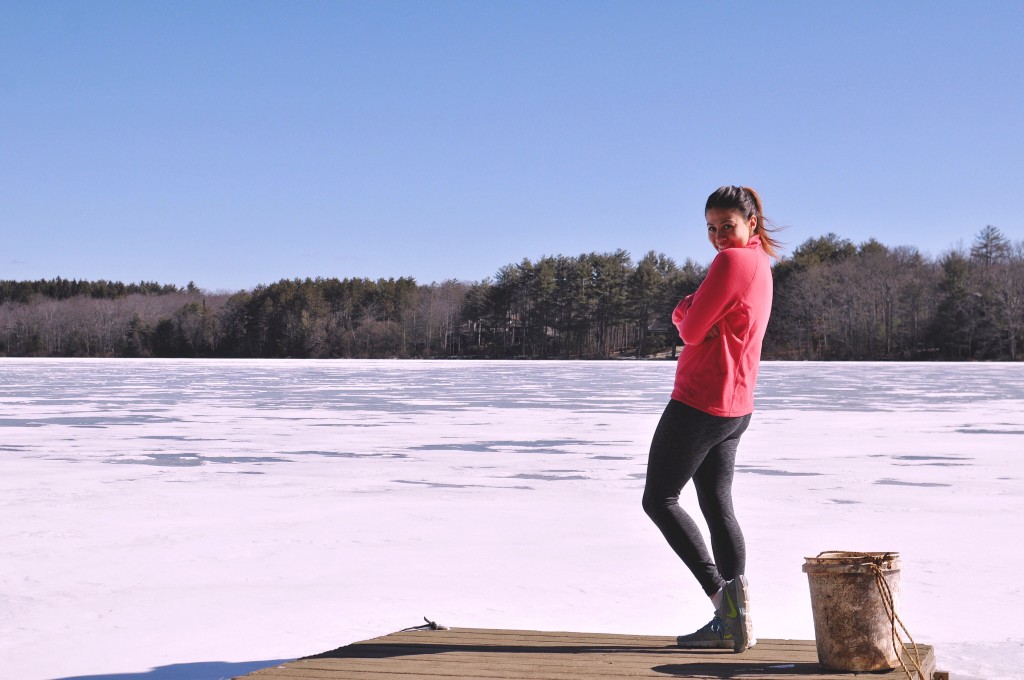 We made a reservation at The Windsor for dinner that evening. (Note: men need to wear a jacket, so make sure to bring one. But if not, the front desk will happily lend you one :)). While we waited for our reservation time to arrive, we waited around the very welcoming lobby and hung out by the fireplace.
Dinner was delicious and, after all was said and done, we retreated back to our room for some rest and relaxation!
While our original room was so cute, we ended up moving to a room at the cottages (I loved the cottage and highly recommend!). To be very honest, the walls at the main building are so thin, you can hear everything going on in other rooms (it is a historic hotel, after all). The cottage gave us more of that "Poconos feel" we were searching for — with more privacy and quiet :).
While the weekend flew by, we did get to relax (which was our main priority) and enjoyed some of the resort's amenities such as the gym, swimming pool area, and engaged in some of their scheduled activities. There was something to do every hour, it seemed, which was very thoughtful of the resort, I felt. Our favorite night-time activity was roasting marshmallows by a campfire under the big, beautiful sky. You could see SO many stars!
We made sure to take advantage of horseback riding that they had available, too, as I hadn't been on one in a couple of years and grew somewhat intimidated by them. The last time I was on a horse it went a little awry, but I am happy to report that this go-around was just fine :). It was a wonderful way to end our weekend away. Brave point for me!
I want to thank the Skytop Lodge for a wonderful stay. Summer looks like it would be a BLAST there; I may have to check it out again then! Thanks for reading :).
xx,
Loren.
Outfit 1: Fleece Pullover, Vineyard Vines (old, see similar) | Bottoms, Ideology | Shoes, Nike (old, see similar) |
Outfit 2: Top, Vince Camuto (old, see similar) | Skirt, Shein | Shoes, Nine West |
Outfit 3: Shirt, Loft | Vest, (old, see similar) | Bottoms, True Religion |