Beaufort: Small City, Big History, Lots of Beauty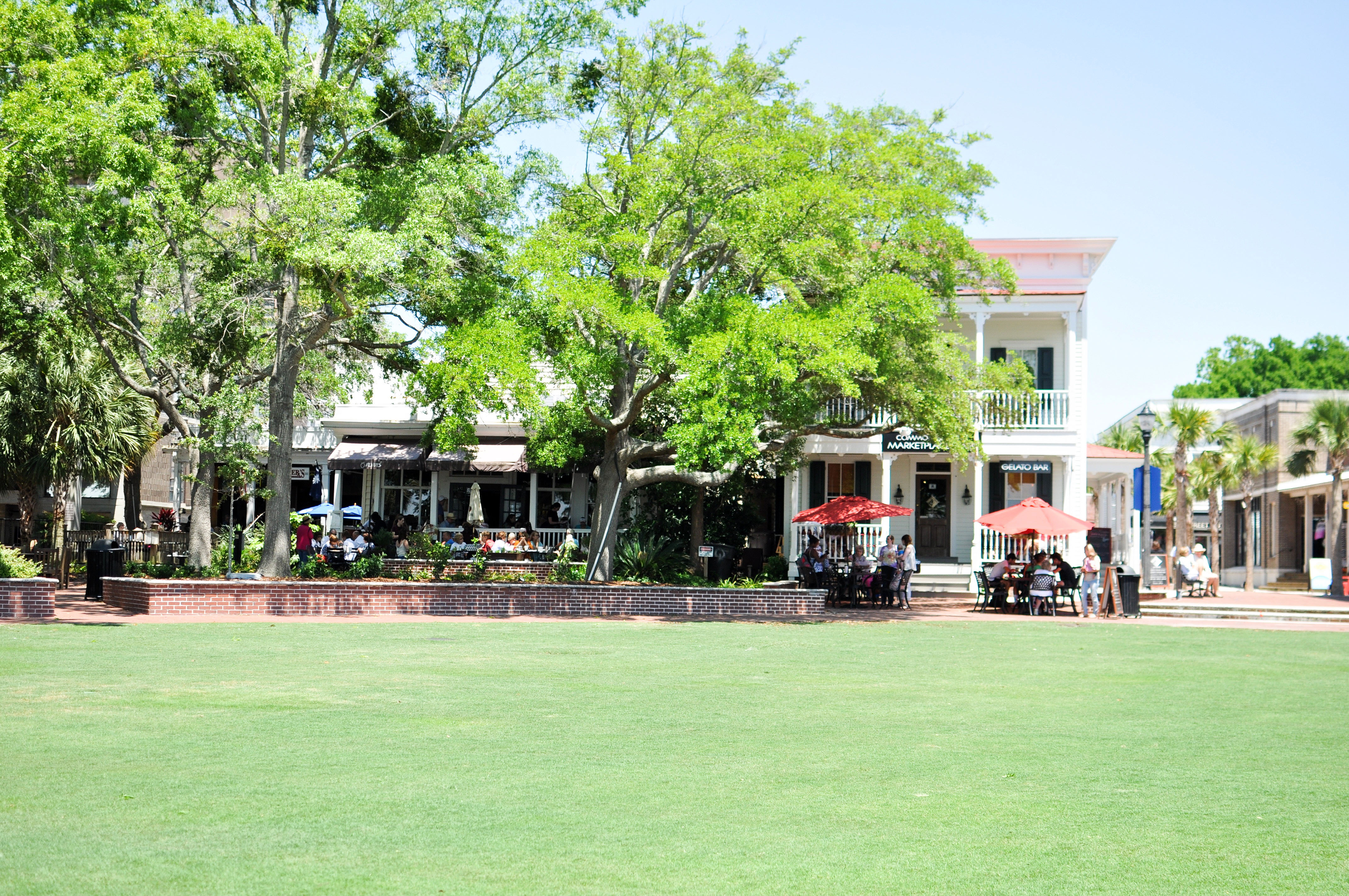 I like pushing the envelope. It's just what my curiosity does to me. It's a curse, perhaps at times, but when it comes to travel, however, I find it as a true blessing. It was no surprise, then, when planning my trip to Georgia that I wanted to squeeze in a day-trip to South Carolina. Now, I knew my days were tight, so I made sure to make this destination worth it. Cue in Beaufort, SC, a little city that opened my heart and mind through its history.
As a NYC resident, I wanted to explore more of a southern coastal city (can you blame me?)  and so when I saw Beaufort featured in the New York Times (and then after I booked my trip saw it featured in Southern Living and Vogue,) well, you know I just had to check what this city was all about.With a population of about 13,000 (and it being the second-oldest city in South Carolina), I must say, I felt pretty close to everyone I encountered and felt the history instantaneously upon my arrival.
I partnered with the Beaufort Regional Chamber of Commerce to plan my trip and when I asked:
"What's the best way to see the city?"
"Via a walking tour," is what they non-hesitantly replied.
So, my husband and I got in the car, waved 'bye' to Savannah for the day and headed up north about 1.5 hours.
When we arrived to the visitor's center in Beaufort, we were happily greeted and given recommendations of where to eat and what to check out. Never be shy about asking locals – they are the best source of information!
We started our day with lunch at Plums. Real talk: I have been having SO much delicious butter (and shrimp!) down south that I opted for a refreshing chicken salad – oh, and some oysters on the side, of course to change things up a little bit and give my body a bit of a break. As we entered the restaurant, we requested outdoor seating and were escorted to the back, right by the Waterfront Park, a wonderful spot for people-watching and seeing boats pass you by. Interestingly enough, every couple of minutes during our conversation, we'd have to stop talking because we had fighter jets fly over us; turns out, we were right near Parris Island, a Marine Corps Air Station. How cool, because you never see those jets flying around in NYC!
After lunch, we went on our walking tour of Beaufort where I walked amongst some of the most beautiful Antebellum houses I have ever seen, built on what used to be plantation fields and learned that they were used during the war. Today, many of the homes are residential and used for films! There were so many movie references while on the tour, I wish I was a big movie person to understand; but it was okay, I understood the history and, honestly, just walking along the streets filled with oak trees, Spanish moss, birds chirping, carriage steps and imaging myself back in the 1700s was just incredible.
Friends, look at the following photos and imagine yourself hearing horseshoes and standing in front of these beautiful homes while feeling the slight breeze on your cheek.  We walked around the city for about two to three hours. All worth it. So in love:
After our super informative tour, shopping was obviously next on the list. I sometimes wish I had a cute little beach home that I could decorate à la plage. But, who says that daydreaming is a bad thing?  Even if it's to go inside and imagine the décor I'd put into my beach home, I have a wonderful time just strolling around, touching every piece of glass, opening up and flipping the pages of freshly printed coffee table books, and sniffing every candle my nose can handle.  At this point, my husband was outside sitting on a bench waiting for me as he turned to his phone and flipped through who-knows-what. Either way, I stayed inside the store and kept exploring. Scout Southern Market was such a great find! They have such wonderful things inside that are one-of-a-kind and I poo-poo on myself for not buying the beautiful blue & white porcelain dish I kept going back to!  Lucky for me, they deliver.  I'll be adding that to my to-do list ;).
As we know, shopping works up an appetite (yes, yes it does, ladies ;)) and I was craving something sweet. I recalled the gelato sign we passed by earlier in the day and headed back to Common Ground Marketplace Café where I indulged in a wonderful lemon sorbet. As a lactose-intolerant soul, I highly appreciate when places that carry gelato also carry sorbet. It was the perfect treat after walking around for hours under the sun.
After our little snack, we sat by the Waterfront Park on its swings for a while and enjoyed the beautiful waterside view. We made our way through some more cute shops and pondered about how great our day was, how much we learned and which restaurant would be our last stop for dinner (we love to eat, don't judge ;)).
We ended up crossing over a little bridge and (per a local's strong recommendation- I mentioned I loved locals, ya?) headed on over to the Dockside Restaurant for dinner. I KNOW.  I know.  I said I wasn't going to have any more shrimp. But… it was strongly recommended… and how could I not? ;).
As we finished up our dinner, we packed ourselves back into the car and headed back down to Georgia. Our day in Beaufort was as beautiful as its homes, its nature, its water, its friendly people and, most of all, its rooted history (for the history buffs, check more out here). In a city that I knew nothing about, I walked out knowing so much and banked the trip in my memory, so happy I fed my curious mind.
xx,
Loren.

Outfit
Dress: Revolve | Shoes: Nine West | Watch: Fossil | Sunglasses: Shein