Kennebunkport, Maine: A Look Into My First B&B Stay Ever!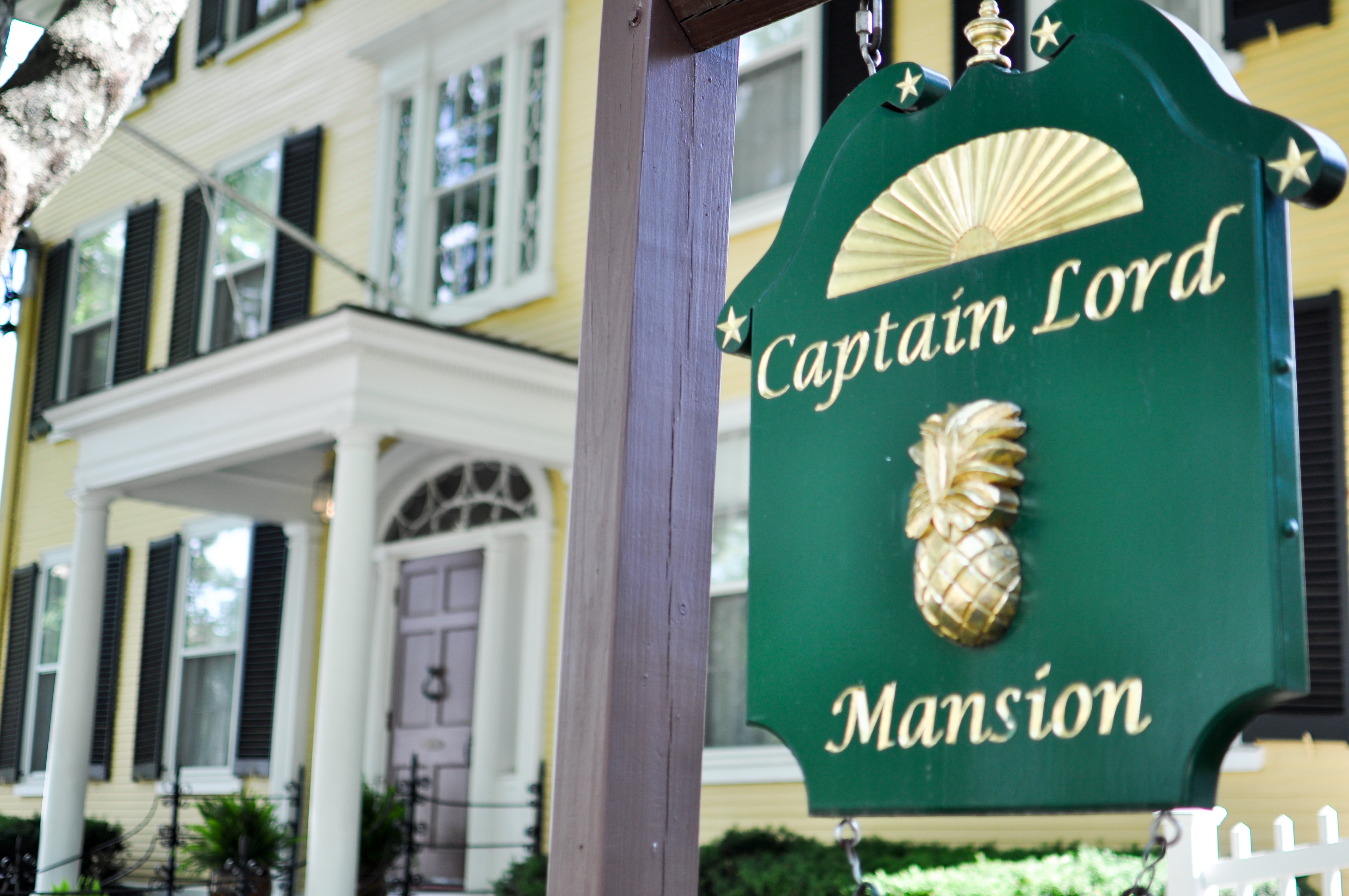 Ah, Maine. Filled with its lobster rolls, trees, beautiful coastal beaches and breathtaking views, it has definitely found a place in my heart!  If you know me, then you know I am always on the hunt for some weekend travels out of NYC, and with a world so beautiful (and a country that I've come to learn offers so much, too), I just knew that this was the year I was finally going to make the trip up.
After a long 6.5-hour drive (note: never leave NYC on a Friday!  Thursdays are better!), we just couldn't wait to get to our new home for the weekend and relax a little bit before grabbing our camera and experiencing all that Kennebunkport had to offer!
We stayed at the Captain Lord Mansion for the weekend and it was mansion alright! Built in 1814, it housed a family with 10 children, to which it was then renovated and, eventually, opened for guests. Friends, this was the first time I was at a B&B; in the past, I've shied away because I really didn't know what to expect and didn't really know how I'd feel. But, as my friend Lisa so wisely put it, "Staying at a B&B is the best way to experience New England, it's quintessential!" And guess what? She was so right.



Having never stayed at a B&B before, I didn't really know what to expect but the innkeepers, Bev and Rick, were very hospitable in answering all of my questions! On our first night the question we received was, "Will you be joining us for breakfast at 8:15am or 9:45am?" I didn't know that was a thing! It was a nice, pleasant surprise as it really felt like I was immediately part of a family!
The inn felt very warm & welcoming and everyone there put their heart and soul into making sure that your stay is a wonderful one. Each room is uniquely different and decorated by Bev (she hand-made the draperies, bed skirts and almost all of the comforters and pillows!). No detail is missed: from a beside ring holder, to a black towel embroidered with "makeup" in the bathroom (I mean, smart!), down to two luggage racks in the closet (making sure both him and her get one), you can tell that love was put into their craft.
I just want to sidenote for a second and talk about the bed sheets and mattress- they were insanely heavenly! My husband couldn't stop talking about how wonderful they felt. I thought he was overreacting until I slept in them myself: life. changing.





From family-style breakfasts (they are super good with dietary restrictions), to rooms upgraded with heated floors, jet-stream tubs, fireplaces and A/C control, you can only imagine the luxury we were experiencing! Speaking of luxury, they also have an on-site spa — guys, it can't get any better than that!


The Captain Lord Mansion is nestled in the middle of a quaint little residential neighborhood (remember, it was an actual home before ;)) and had a garden that made me feel like I lived there all along. Beautiful fresh flowers adorned the brick walkway that had the names of guests who have been at the inn 10 times or more. And in the center? A fountain that commemorated a couple that stayed with the inn one-hundred times – ONE HUNDRED!
I have to say, it usually takes me about a night or two to get used to my surrounding area and bed, as it is different from back home; however, the level of comfort and peacefulness I experienced during our stay here was immediate. I remember turning to my husband and saying, "Wow, what a great job they have done here." From dashing up and down the spiraling staircases, to chatting with Sue the chef, we felt like we really were part of a family. The staff were all aunts, uncles and cousins, just waiting to share some of their local restaurant picks, as well as educating us on what heat lightning was!








From mini golf, to patio chairs, swings, a hammock, a reading room, a gift shop, beautiful paintings in the hallways, bikes at your disposal and a location so beautifully quaint and tranquil, this definitely will be where we will stay again next time we are in Kennebunkport (we can see how families come and stay 10+ times!).  My husband and I were joking about who's name would be first on our brick in the garden walkway- it would be mine, obviously ;).




You can get a bottle of wine from their cellar and enjoy it in the garden en plein air. That's where we spent our first night, just talking about our plans for the weekend. The best part? The inn is so close to downtown. Everything is within walking distance, like the wonderful sailboat excursion we took, as well as some of the cutest nautical shops around and restaurants offering all the lobster dishes you could think of (more on that in my next post ;)). Thanks for following! Keep staying tuned!
Special thanks to The Captain Lord Mansion for partnering with me on this post.  All opinions are my own.
Outfit details:
Tote: BP. | Shoes: Nine West | Top: TWO by Vince Camuto | Bottom: Tinsel, similar | Sunnies: Urban Outfitters
xx,
Loren.