New York Fashion Week with shopstyle social house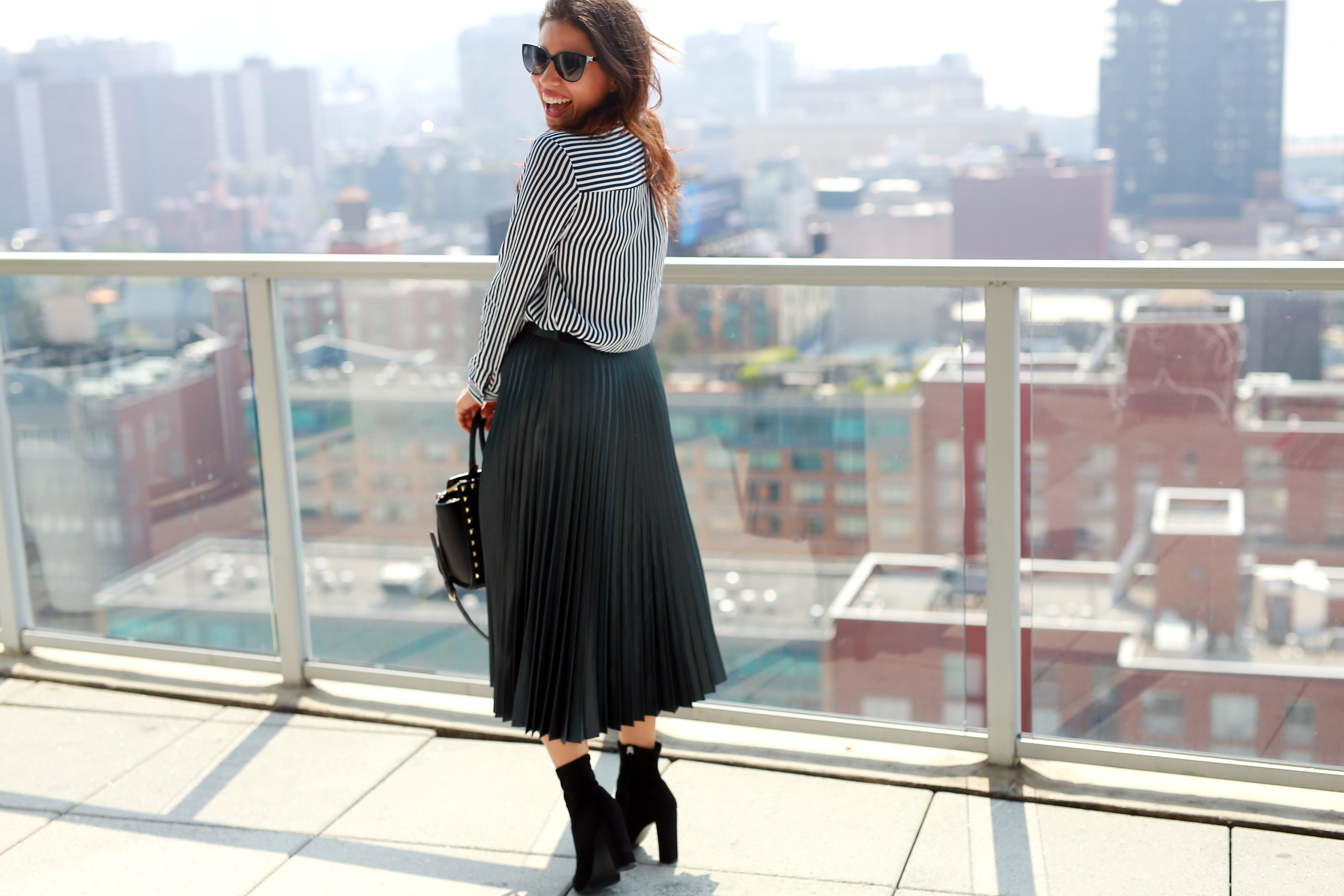 Ah! This has been one of my first true New York Fashion Week (NYFW) experiences and although it may be crazy, busy, and I've chased cabs & ubered on my phone like never before, I have to say, I can't wait for next season! One of my highlights was attending Shop Style's Social House event and getting to meet new vendors and bloggers! I had my outfit chosen prior to the event but failed to even think about the weather! Full disclosure: it was hot that day. My skirt was beautifully pleated (I am SO into pleats and this liquid, sheen touch to it!), but it was a little heavy for the 80+ degree weather, so I was dying a little. Nevertheless, you rock what you own, right?!
I cannot wait to keep coordinating these pieces and wear them in so many other ways as the temperature cools down and we head into fall! Outfit details below. In store & online now – if you like them, snatch them up! (Especially the Zara stuff, here today, gone tomorrow!).
Special thanks to ShopStyle and @altamiranyc for the mini photoshoot. So wonderful to be shot by a crazy talented photographer such as himself!
xx,
Loren.
:Zara Pleated Skirt: 
:Zara Striped Shirt (similar) I have this one, too, and love it!:
:Michael Kors Bag: