The Wedding Cake House, MAINE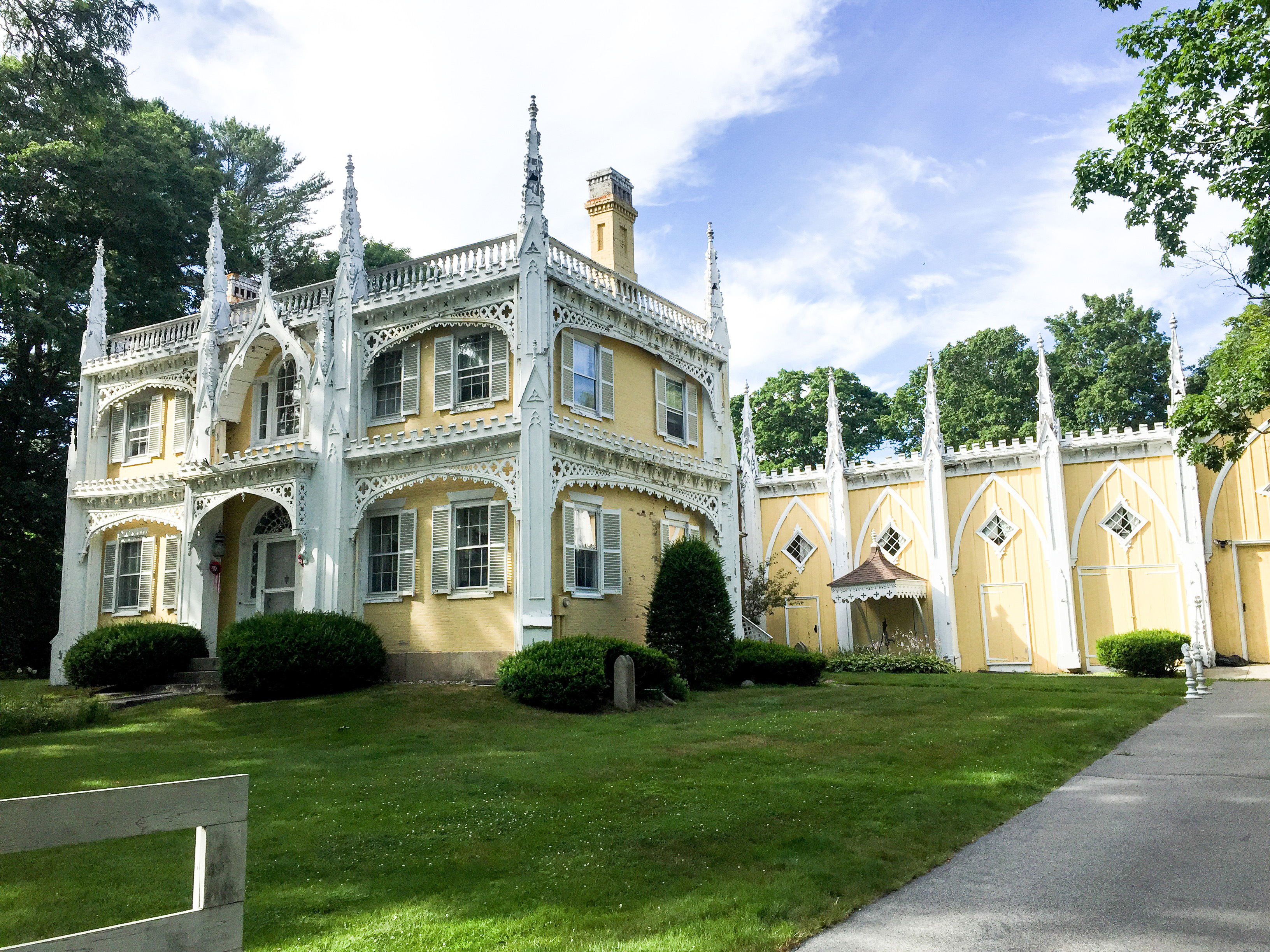 Yummy, yummy! If I could eat it, I definitely would (granted it would have to be lactose-free and maybe even gluten-free), but a girl can dream, right? The Wedding Cake House is said to be the most photographed home in the state of Maine and it is easy to see why: built in 1825 by a shipbuilder/sea captain who was inspired by the Gothic architecture he saw whilst in Milan, the home boasts beautiful details that seem like they came right out of an icing pouch!
After so many lobster rolls, we were looking for some ways to stay a little active to offset our vacation-mode lifestyle (read: indulge!). The Captain Lord Mansion, where we were staying, had bikes in their shed ready for its guests to use whenever they wanted (we love when places do that!).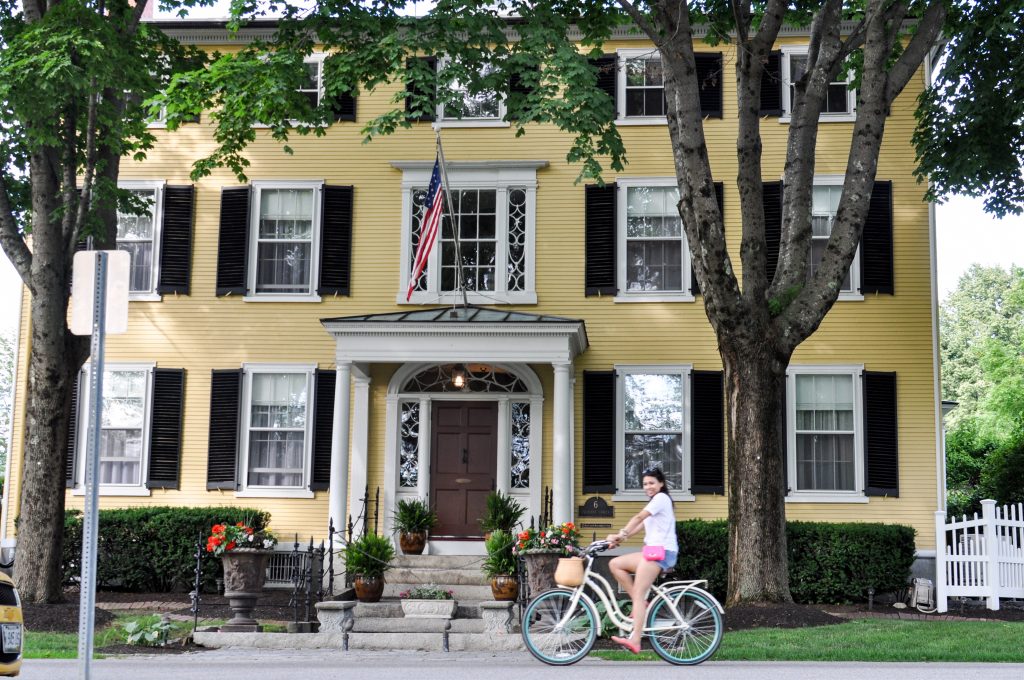 When we looked it up on our maps app, Google said that it would take about 20 minutes from our B&B to The Wedding Cake House via bicycle. As we made our way over, we stopped to take in the scenic sites, check out the beautiful homes and take photos along the way :). It turned out to be 40 minutes to get to the Wedding Cake House, which was perfect for us.
As we pulled up in front of the home, we high-fived each other for getting there in one piece (I swear, one of us usually ends up crashing into something sometimes (haha)) and proceeded to appreciate the architecture.
After a few photos and imagining what life would be like living here, we headed 40 minutes back into town for our well-deserved next stop: Ben & Jerry's. Now, I must mention, there is a very cute ice cream parlor, Rococo, that is pretty popular in Kennebunkport with some pretty delicious artisanal treats, but since I was craving more of a creamy treat that was dairy-free vs. a sorbet of sorts, I opted to get my kicks out at Ben & Jerry's! Whee!
xx,

PS: If you end up driving to The Wedding Cake House vs. biking, no worries, I pass no judgements ;).
PPS: This trip is great in fall, too! Just swap my shorts for some nice long jeans, a cool sweater and instead of heading back to Ben & Jerry's, warm up with some hot apple cider (maybe spiked ;)) at H.B. Provisions or a cute café downtown! The foliage is an added bonus, too!