Tokyo: 3 MUST EATS + 1 MUST DO!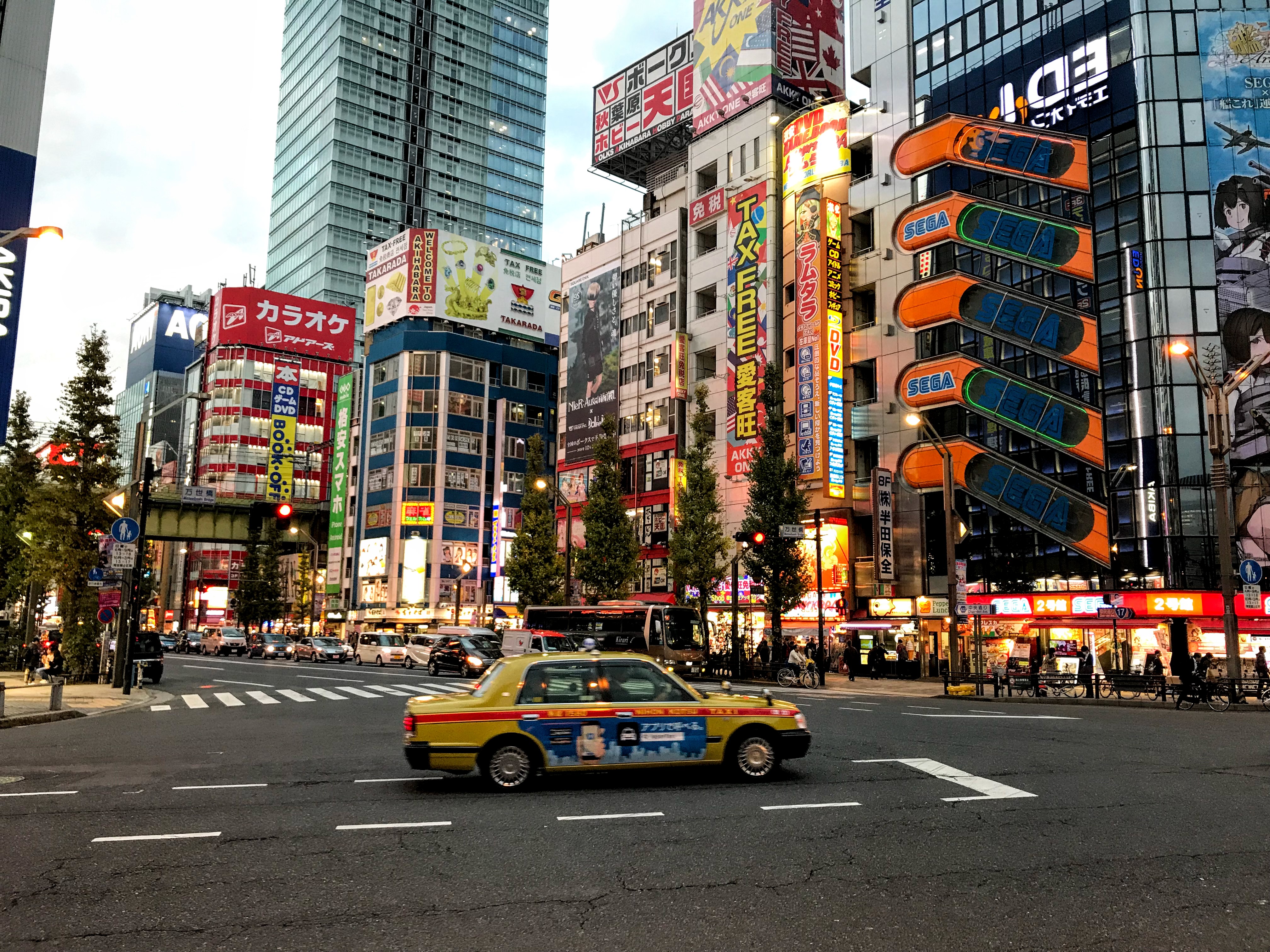 Ah, Tokyo <3. Admittedly, it wasn't at the top of my travel list, but all it took was one visit for me to absolutely fall in love with its energy, cuteness, order, and all-around awesomeness!!
Tokyo has stolen my curious little heart, allowed for me to feel like a giant kid in a really cool (read: advanced) playground and just, honestly, live. During my short time there, I grew addicted to the little capsule machines, got into my element gaming at the Sega Arcade, and had some of the most fresh fish ever! Though we were there for just a few short days, I have gathered below what we did cover + absolutely loved the most. So if you're looking for ideas, make sure to save room for these in your itinerary!
---
WHERE TO EAT
Robata Sho Tokyo (for the love of authentic & all things grilled)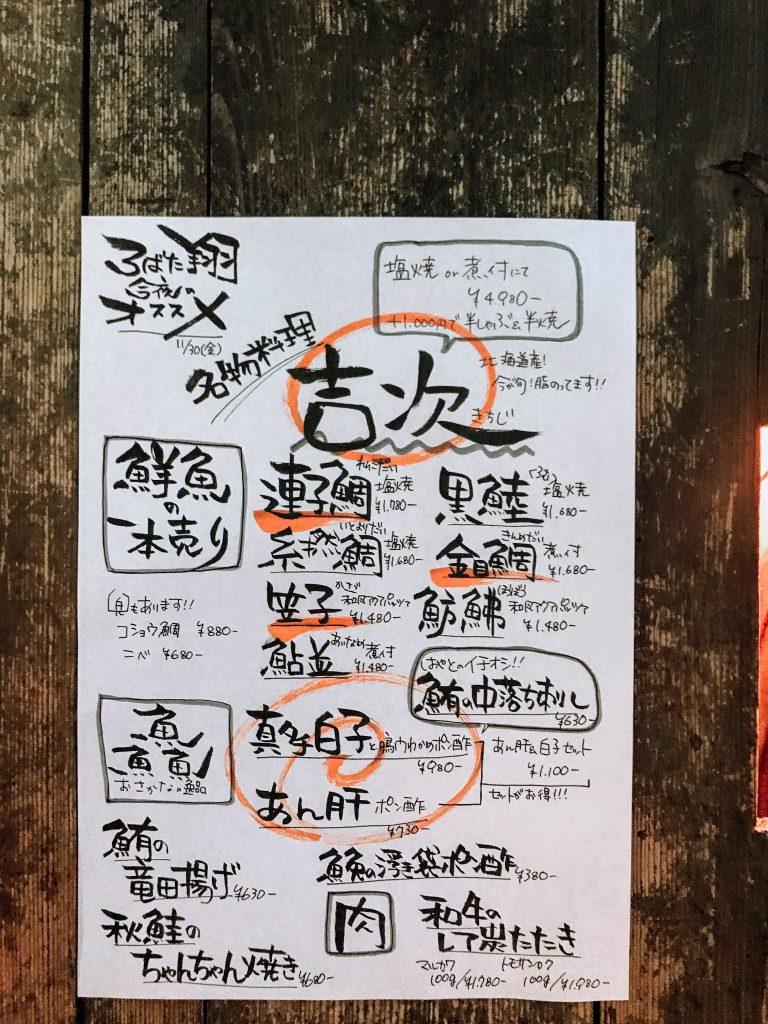 We stumbled upon this place (and what great luck!) because it was one of the highlights of our trip. Located under ground of a pretty empty Tokyo street, this izakaya (Japanese Gastropub) is where locals (and the tourists who can find it) come for some authentic dining. It was very much like "Cheers" where everyone feels so welcomed and like it's home!
The restaurant is lively with people sitting near each other, the chef in the center grilling all of your orders, and laughs with clinks of beer and sake with the staff (if you ask) is frequent! Food notes: the sashimi platter was the freshest fish I've ever had; be sure to order their potato salad (thank me later) and order the whole fish for a super delicious, omega-3 filled delight! Prices are very fair and it's served "tapas" style, so pair with your drink + share :).
Reservations HIGHLY recommended as there are only 42 seats (we were lucky that there happened to be a cancellation when we walked in), but make sure to make a rezy to make things way easier.
---
Genki Sushi (for the love of fresh, cheap sushi & tech)

Locals go crazy over this spot! This was our first self-service, tech-loving conveyor belt experience in Tokyo with some super fresh sushi for an amazing price! Enter into the store and they give you a seat number, you walk down the aisles to your seat where you're greeted with your own touch-screen waiter. The sushi (and ramen or whatever else you'd like to order) will arrive right in front of you; with a tap of a green button on the screen, the serving platter will head back to the kitchen where the chef will prepare your next dish! Complimentary green tea is at your fingertips and, don't say I didn't warn you, ordering can get pretty addicting! But, for about $8 USD I ate like a queen and all of the interactiveness made me feel like a kid in a candy store!
Directions/Note: At the time of publishing of this post, Genki Sushi is currently undergoing renovations, but you can check out their temporary spot (the one we went to!) at Uobei Dogenzeke (click here for the google map link). Tip: if going for dinner, get there between 5-6pm; after that, you will have a bit of a wait!
---
Kikanbo (for the love of ramen, juicy pork & testing your spice level)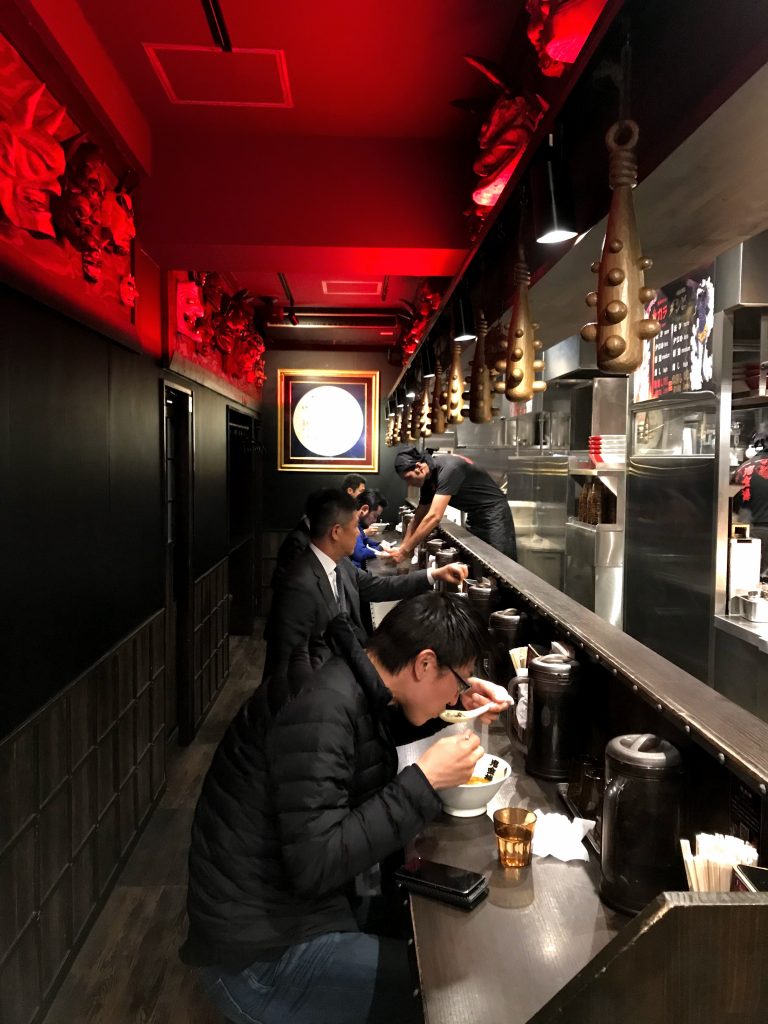 Our friends Rachel + Nick recommended Kikanbo Ramen and what a treat this was! The experience starts outside, as you approach the ordering 'vending machine' of sorts and place your order (it's where you also pay). You then take your ticket inside, sit down, and pass it to the chef who comes to confirm your order and ask you for your spice level. note: this place is known for their "devil spice" and my husband ordered "high" spice– it was love (and tears of heat) at first slurp (I ordered medium)! The décor, matched with the music of drums, helps set the tone for when your giant bowl of fresh cooked ramen arrives. It's delicious. It's super flavorful. And at around $10 for a bowl, you will certainly not leave hungry with the portion they give you!
tips: definitely use the little round container of spices found at your seat (next to the water). Add it to the ramen and make the experience EXTRA magical (they actually sell this stuff at the restaurant (so popular)) // there can be quite a line to stand in around 11:30am when they open; opt for a later lunch (around 1:30pm), no line! 🙂 // you may feel silly, but use the bibs they provide (!!) — those juicy slurps don't just go anywhere ;).
---
ENTERTAINMENT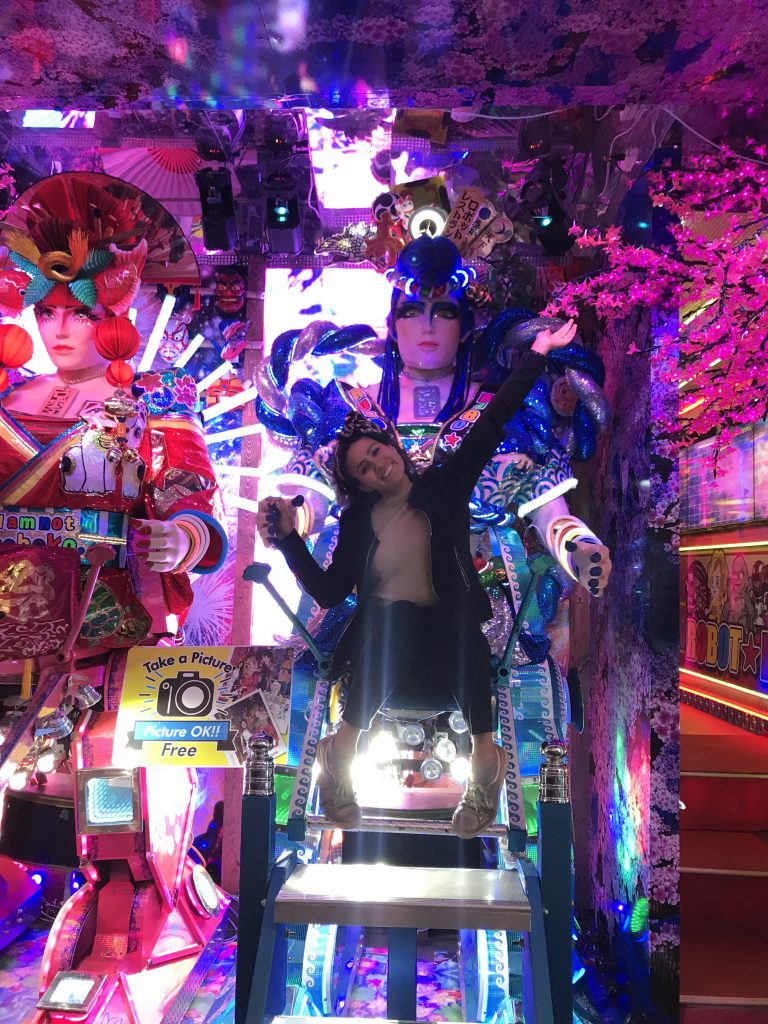 Guys, I cannot stress how much fun this show at the Robot Restaurant was and how many times I was all "what the–!!", giggling like a little school girl! TONS of colorful lights, loud music and people controlling GIANT robots with remote controls; what can get more TOKYO than this?! Oh, and you're in some basement 3 floors underground or something. I meannn.
It may seem super touristy (note: it is), but tourists and locals alike love this place for its super funky feeling. The show is separated into a few parts that includes a pre-show performance (hello men dressed in robot costumes on the sick guitars and drums!) and goes into some more amazing percussion music with choreographed performances, a Power Rangers-like live performance, laser show, and a full-out dance performance on the floor with remote-controlled cars at the end. As touristy as it may have seemed, we honestly had such a fun time! Just remember, if you're seated in the front row to lean back when robot arms come close so you don't get sliced (LOL); but don't worry, they make you practice before the show starts!
note: we read reviews that the food here wasn't exactly the tastiest, so we opted out of having dinner here, but did order a drink (though pricey) for the show because, well, why not! (I had bubble milk tea — alcoholic drinks available for purchase, too).
xx,