The road trip that made me sob– happily.
Road trips.
Sure, they are fun to some, but after my giant anxiety attack last summer, I grew afraid of them.  So much that I didn't want to leave NYC.  At all.  But we shouldn't live our lives like that, right?  Because it limits us.  And fear shouldn't limit us.  No, it should enable us.
Within the past 6 months, the only long trips I have gunned myself up to make were to Connecticut (a one and-a-half hour drive away) and then to Pennsylvania (a two hour drive away).  And, to be honest, those trips were very difficult for me.  On my way up to Connecticut, I had to listen to Christmas Carols because they made my environment seem more cheerful and pleasant.  It made me feel like I was living  in a magical world where there could be no harm.  That I wasn't going to be harmed.  And then on my way to Pennsylvania?  I had to eat to keep my mind occupied (think: nothing is wrong with you, you have food and water –basic things humans need to survive in this world– you will not die) and want to make conversations in the car never stop (they were great conversations, I must add!), so much that I could remain 'distracted' with them and not realize that I was actually traveling further and further away from home.
But we can't live that way.  I can't live that way.  So, in an effort to enjoy life and face my fear, my husband and I ended up taking a trip to Washington D.C.  last weekend (which, I must mention, was a four hour drive), and you could only imagine my cringing.  Pre-giant panic attack, I would have never been bothered with lengthy travel times.  I looked forward to them!  But that isn't the case these days.  And that wasn't the case this past weekend.  So, I made sure to stock up on snacks (!) and off we went.  Interestingly enough, though, as we were on the road, I wasn't worrying  too much about the distance away from home.  No.  I felt the benefits of leading a healthy, active life.  Which, in turn, has lead me to develop a healthy, active mind.  Because it make me think that maybe I am stronger than I give myself credit for.  And the truth is, we all are stronger that what we give ourselves credit for.  Reaching the end of the trip, I realized that I didn't munch on snacks to trick my mind nor did I keep a conversation going for hours on end; I actually enjoyed some of the silence in the car.  And get this, I didn't even have to crack the window open to feel the 'fresh air' outside (yeah, in the past, I had to do this because I would  feel claustrophobic and stuck inside of an enclosed car.  I needed to 'feel' the free, outside world).  No, on this road trip, I was calmer than usual.  And when we finally made it to Washington D.C., I cried.
As we drove past the Potomac River, I had a sense of awe and, in a sense, a feeling of enlightenment.  So much that I broke down and, actually, started to sob.  My husband thought it was funny at first, but it's important to let others know that what may seem like little accomplishments to them, are actually huge, life-changing things to you.  And that's exactly what I did.  I explained how I was so proud of myself for not freaking out on the way down, remembering to breath, and taking it easy.  I must have sobbed for a good five minutes and, interestingly enough, when I was crying, I pictured myself like those people on TV that get a brand new house built for them and their family.  I was thinking of those tears.  Because I could never understand how something that makes someone so happy could cause them to cry so much.  And last Friday, I understood what that feeling was like.  And I respected it and let it come out.  I didn't hold it in.  I didn't care if I looked like a 'fool' or thought about what anyone else would have said if they saw me.  I was living for me.  I was living in the present.  And I was taking in all of that good feeling and letting tears of stress, relief, and happiness out.
Don't let a little fear that you have stop you from living the life you want to live.  Don't let how you may look to others get in the way of showing yourself how you truly look.  Because it's from this understanding of our own self that we could really start to take the steps in developing and becoming our best self.  Personally, I feel that it is at these moments of surpassing an obstacle and allowing yourself to feel 'vulnerable' to your own self, that you really get to appreciate what's on the other side (and you do feel the benefits).  Imagine if I stayed home and didn't want to venture out?  I would have missed out on all of the fun I had this weekend (some posted in the photos below!).  And what about if a future five-hour, six-hour trip comes into play?  Well, that won't stop me.  Oh no, it will only continue to prep me for my best life yet.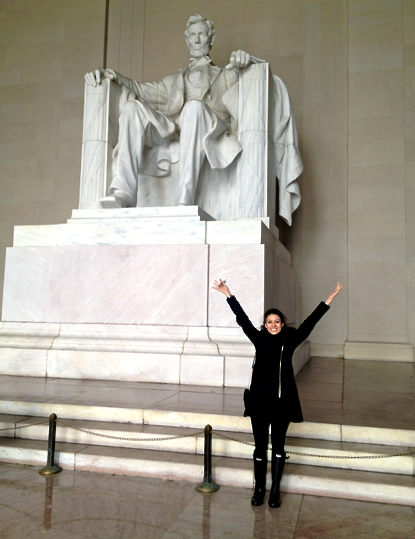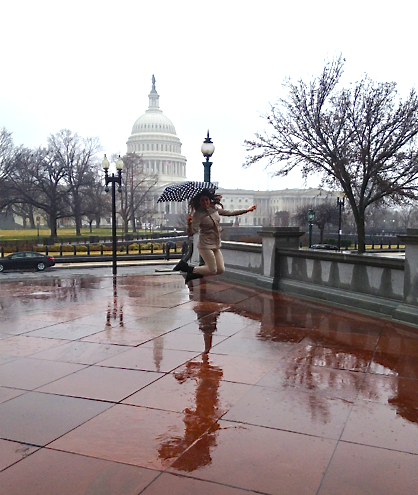 Live your best life.  And if you find yourself sobbing from self-enlightenment and/or self-success, allow it to come, sob happily.
Loren.