5 Best Places to Eat in Ubud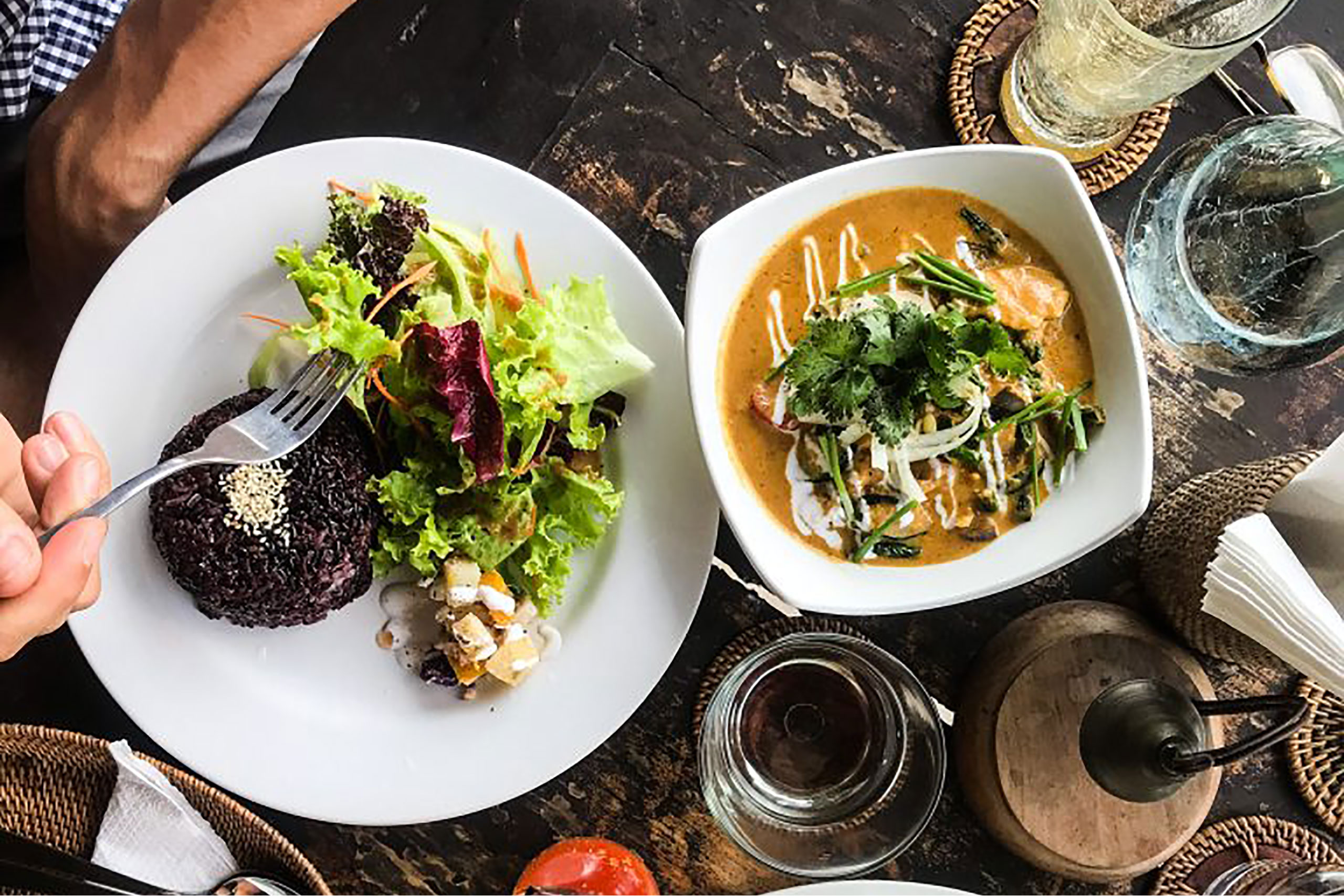 Let me tell you, there is no shortage of places to eat in Ubud; it is both absolutely fascinating and exciting!! With that said, whenever we go anywhere to eat, I always rank them and keep record of it so that I can (1) remember them for next time and (2) share them (because nothing makes me happier than being able to share some reccos with you!!). Below you will find 5 of the best places we ate at during our time in Ubud, so you can kickstart your yummy eating! And I'm sure you'll find more as you explore around, so please comment below on any others you absolutely found to love!! Enjoy the recommendations!!!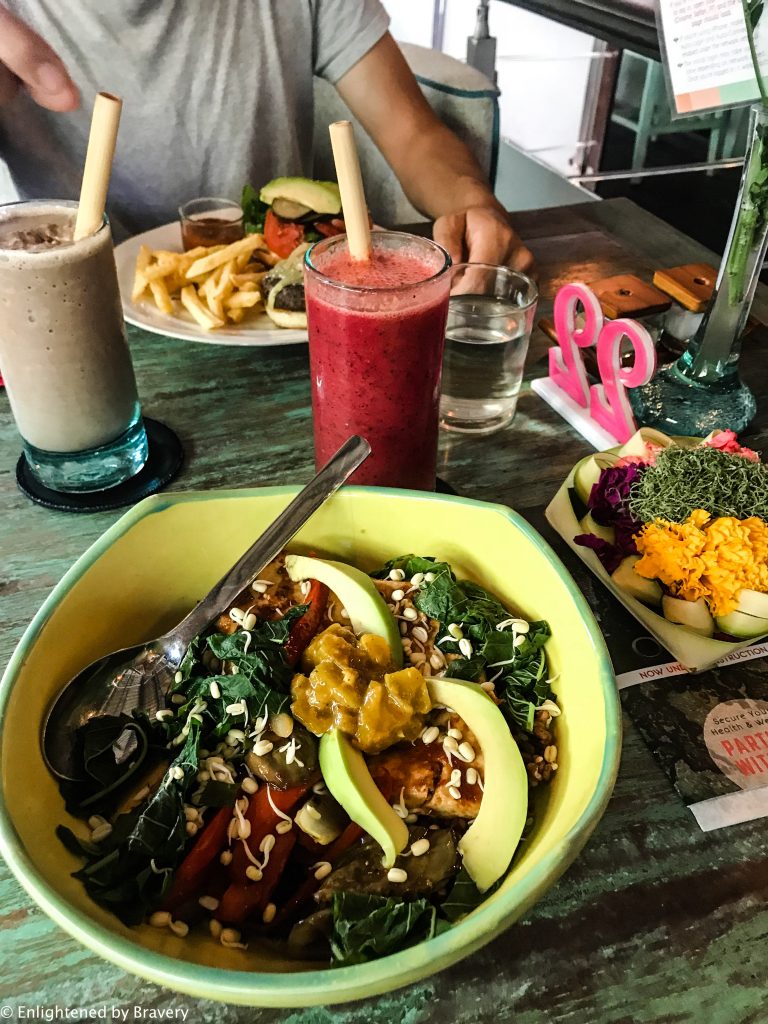 I love this place so much that I came here three times. Vegetarian, vegan, and raw-diet friendly, this place has all the healthy, delicious goodness and charm one could hope many restaurants everywhere could offer. For starters, you are welcomed by this beautiful hand-carved circular door where you "shoe check" your footwear, are given a number, and then are seated either on the first or second floor. As you descend up the stairs, where on each step lays fresh flowers at your feet, you come to a daily motivational quote sure to pick your day up even more (written entirely out of flowers, I should add). The food is absolutely healthy and delicious (did I say that already?!). It may be a little pricier than most regular joints in Ubud (meaning your meal may be $10 USD), but it is absolutely worth it. You will fall in love with the menu as there is a diverse offering in cuisine. I highly recommend the Bali Berry, Tropical Twister, Chai Iced Dream, Twilight Tonic, Fish Fillet, Dragon Bowl (my fave — I live for that mango chutney), and the Chocolate Platinum!
---
Warung Città Ovest Pizza & Pasta
This pizza and pasta joint is LEGIT. Not only is it crazy affordable, it is even crazier delicious. You don't have to jetset to Italy for a pizza craving because this place 'got you.' The only caveat is that the seating is very limited, so get there before the lunch or dinner rush to score a seat — and a scooter parking spot right in front. For pizzas, the Basil Basil and Vegetariana were legit. Pastas? Can't go wrong with Pomodoro and Pesto. ps: they also do take away, just keep your grip tight on your pizza box as you're scooting on back to your place like we did :). pps: yes, they have WiFi!
---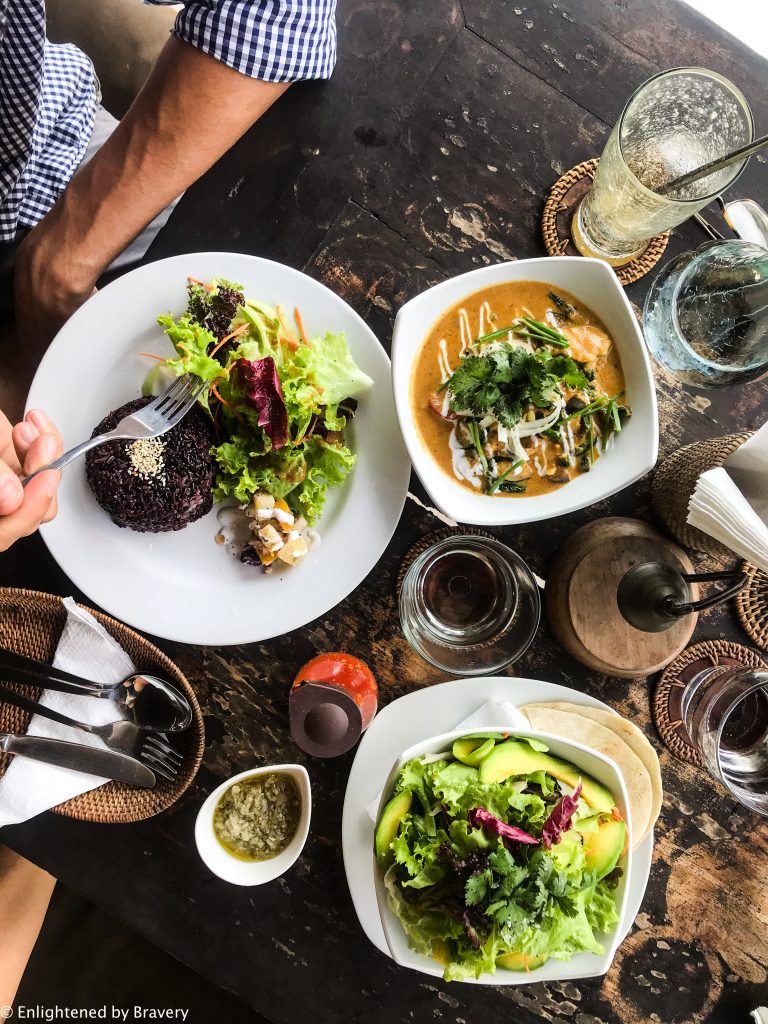 Located a little ways away from central Ubud, this place will require you to take your little scooter on up to narrow paths, but leave you highly rewarded with a feeling of freedom as you drive past the beautiful rice fields. Café Pomegranate itself is located in front of a rice field and boasts some wonderful al fresco dining. Park your scooter up front, remove your shoes at the entryway, be welcomed by your server (and probably one of the friendly cats just strolling around), and be seated to your place of preference. I highly recommend taking a seat at the perimeter of the restaurant where you'll be seated on a cushioned chair on the floor, overlooking the beautiful green fields in front of you. The menu isn't too extensive, but still boasts some very delicious foods. We highly recommend the curry and their fresh fruit juices. It is the perfect spot for anytime during the day, but I think going for sunset would be even lovelier, too.
---
The heat is certainly going to be up while you're in Bali, so why not cool off with some of the most delicious, artisanal gelato in the area?! With two locations to choose from in Ubud (or, why choose? go to both ;)), Gaya Gelato will certainly hit that sweet spot without feeling like you're about to go on a sugar high– plus, they also serve sorbets for all of my dairy-sensitive friends out there :). They have classic flavors like vanilla, pistachio, hazelnut and chocolate, but also boast some local and artisanal flavors such as: durian, chocolate + orange, and mangosteen. Speaking of local, all of their ingredients are locally sourced and only the freshest of them all are used. So, how will you choose? Well, here's a little hint: even if you get just one scoop, you can choose to do two flavors. Not too shabby, huh?
---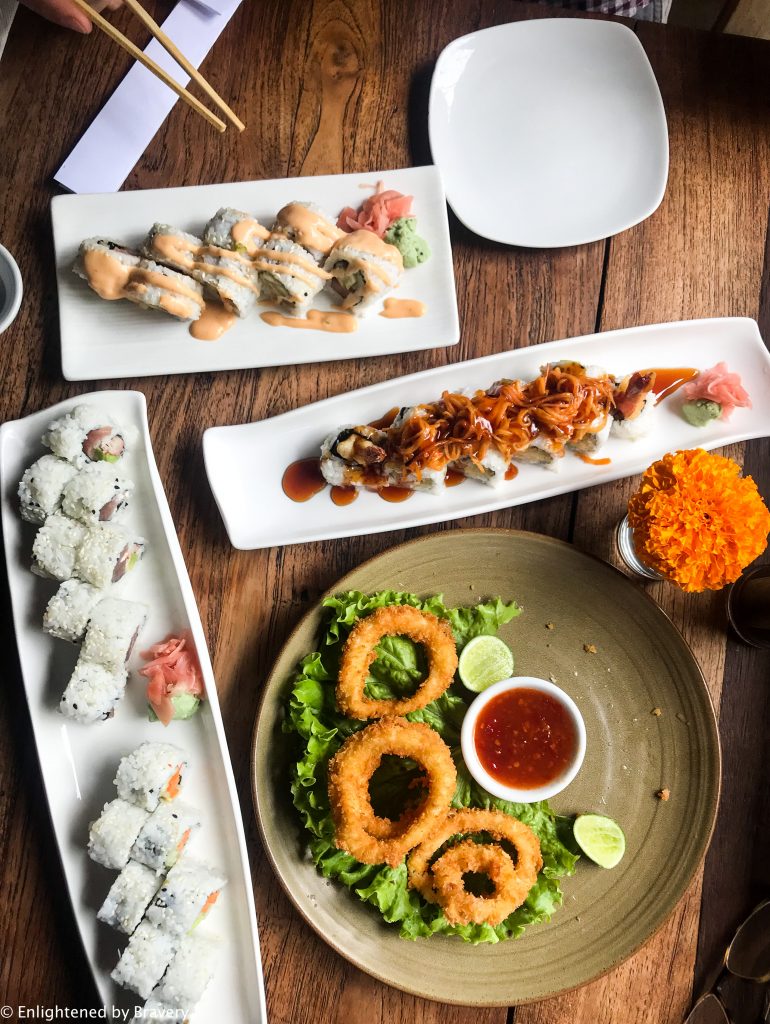 If you have a hankering for some sushi, Toro Sushi has you covered. We actually stumbled upon this place and were pleasantly surprised with the sushi as it was super tasty! It was also a nice break from trying all of the local Balinese food non-stop in the two towns we were at before hitting up Ubud: Uluwatu and Sanur. I will admit, the service could have been a little bit quicker, but maybe it was just the New Yorker in me, and maybe it's just the Bali way ;). I'm more of a sweet potato, yellowtail and rainbow roll kind of girl, but can tell you that my rolls were all delicious and fresh. // bonus: if you're feeling like a refreshing treat afterwards and don't want to venture too far, right across the way from Toro Sushi is a place right across the way called "Açai Queen," it's great for a little something sweet (both for the palette and the eyes) if you're craving a finishing touch to your meal ;).
xx,